Erika Slezak

ALL THINGS RELATED
Sunday, July 17, 2011 9:57 PM EDT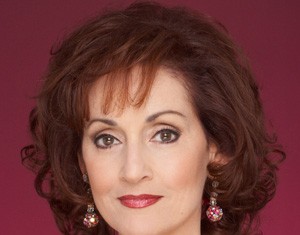 As we previously reported, Robin Strasser (Dorian) is leaving "One Life to Live" before the show wraps up on its television run on ABC due to reports that she was contemplating having back surgery. Having taped her last scenes on Friday, June 24, we now know when Llanview's grand dame will make her final appearance on the show.
Thursday, April 2, 2009 3:03 AM EDT
After 72 years on air between radio and television, CBS's "Guiding Light" will cease broadcasting on the CBS Television Network due to low ratings. Love may save the world, but apparently it wasn't enough to save television's longest running daytime drama. Even with having its name published in the Guinness World Record Book and winning three Daytime Emmy's for Best Drama Series (the most recent being in 2007), "GL" found itself unable to withstand the mass exodus of viewers from the traditional daytime soap format in recent years.