Days of our Lives

ALL THINGS RELATED
Wednesday, December 3, 2014 4:28 PM EDT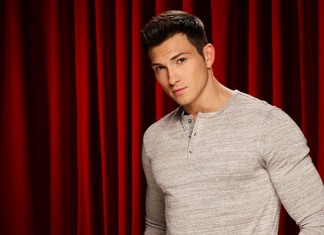 You met the three finalists for the next male model search currently underway at CBS' "The Price is Right," via their
appearance
on the Monday, December 1 edition of CBS' "The Talk," but what does the game show's first male model,
Robert Scott Wilson
(Ben Ridgeway, "Days of our Lives"; ex-Pete Cortlandt, "All My Children") have to say about another person taking on his former daytime role? The actor recently spoke with
Soap Opera Network
about his experience on the game show, what it was like helping judge the competition, and responds to 
comments
made about him by "Price is Right" executive producer,
Mike Richards
.
Wednesday, December 3, 2014 10:30 AM EDT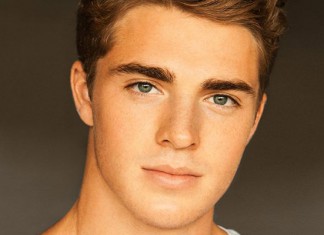 Spencer Neville
has joined the cast of NBC's "Days of our Lives" in the recurring role of Derrick. The actor/model/bodybuilder, who is reportedly set to appear in more than a dozen episodes beginning sometime next week, posted on his
Facebook page
in early September, "Big news coming soon on a TV show I've been working on...they are very secretive.." It's not yet clear whether the actor was referring to his "DAYS" role or another project he may have been working on at the time. The "DAYS" episodes that feature Neville were filmed in late July/early August.
Wednesday, December 3, 2014 10:00 AM EDT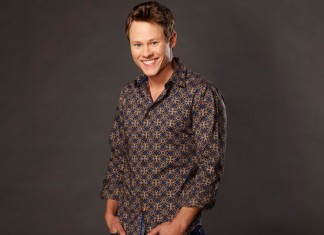 Nearly two months since leaving Salem for Hollywood, Will Horton (
Guy Wilson
) is back beginning
Thursday, December 11
, but will a major secret keep him from reconnecting with his husband, Sonny Kiriakis (
Freddie Smith
)?
Monday, December 1, 2014 11:45 PM EDT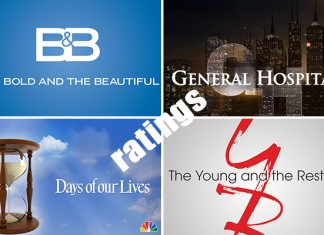 Ratings Report for the Week of November 17-21, 2014
Sunday, November 30, 2014 7:56 PM EDT
Corey Sligh was first hit by a car and then beaten by the vehicle's driver on Thanksgiving Day, shortly after Sligh and his girlfriend, Alisa Berhorst, went to bring a friend a Thanksgiving meal at a Rite Aid in West Hollywood, CA. Sligh and his girlfriend reportedly saw two gentlemen in their vehicle driving at high speeds doing donuts in the parking lot.
Saturday, November 29, 2014 6:51 PM EDT
Just before the Thanksgiving holiday festivities began, actress
Farah Fath
("Days of our Lives," "One Life to Live") announced that she is engaged to longtime boyfriend,
Phil Galfond
, a professional poker player and CEO of
RunItOnce.com
.
Friday, November 28, 2014 5:39 PM EDT
If things look a little bit different around here it's because things are different. As promised on our social networks, we have been working very hard behind the scenes leading up to this Thanksgiving holiday weekend to bring you the best user experience at
Soap Opera Network
, which not only includes the most up-to-date soap opera related content, but also a more visually appealing layout with page speed in mind. As a result of our new design, there will be plenty of new features we'll be able to play around with that'll provide our readers with the best presentation of our content, including
this puppy
.
Wednesday, November 26, 2014 12:45 PM EDT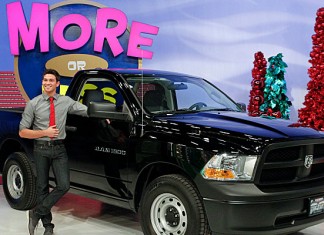 It's raining men at "The Price Is Right," which has been in the thick of a national male model search of manly proportions for the past couple of weeks. And seeing as how the game show not only helped launch the career of "Days of our Lives'"
Robert Scott Wilson
(Ben Rogers; ex-Pete Cortlandt, "All My Children") but also decided to include "The Young and the Restless'"
Melissa Ordway
(Abby Newman) and
Daniel Goddard
(Cane Ashby) in this year's search (which
Soap Opera Network
was the
first to reveal
), we decided to have executive producer
Mike Richards
come on down and give us the full scoop!
Monday, November 24, 2014 7:58 PM EDT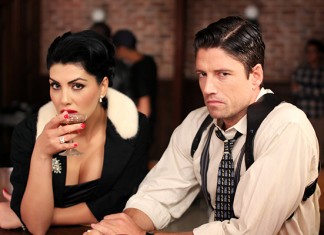 Nearly two months after filming completed, singer
Roxanna
has released the full music video for her single, "Here with Me," the highly anticipated prequel to 2012's "Unforgotten." Both music videos feature former "Days of our Lives" star
James Scott
(ex-EJ DiMera), who described his character as being "...a little bit more refined, more of a
James Cagney
type character." He noted, "there is a real elegance and beauty to this story. It has a much more romantic sensibility, much more fantasy... It is less intense in terms of the overt physical dynamic between the two characters, but I think that the underplay of the relationship between the two is actually much, much more intense."
Friday, November 21, 2014 9:34 PM EDT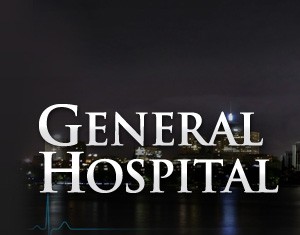 Ratings Report for the Week of November 10-14, 2014
Friday, November 21, 2014 9:28 PM EDT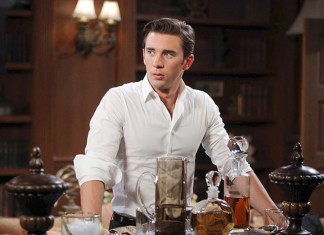 Since stepping into Salem earlier this September, "Days of our Lives'" Chad has been trying to prove that he's now a force to be reckoned with. And as viewers have slowly but surely seen, he's well on his way to living up to the last name he shares with dad Stefano (
Joseph Mascolo
) and brother EJ (
James Scott
).
Friday, November 21, 2014 9:00 AM EDT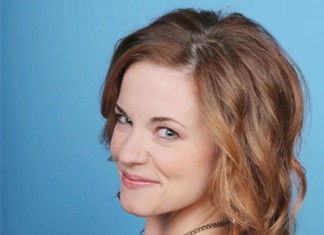 The moment "Days of our Lives" fans have been waiting for is finally happening: 
Molly Burnett
is returning as Melanie Jonas
today, November 21
! But what exactly brings Melanie back to the canvas? And how long does Burnett plan on sticking around in Salem?
Soap Opera Network
spoke with the actress to find out!
Tuesday, November 18, 2014 3:19 PM EDT
Now that the news is out that 
Molly Burnett
 will soon be returning as "Days or Our Lives'" Melanie, daughter of Daniel (
Shawn Christian
), it's safe to assume that Papa Jonas' life is about to get more colorful than ever! And it's a challenge the actor welcomes with open arms.