Days of our Lives

ALL THINGS RELATED
Tuesday, August 9, 2011 4:57 PM EDT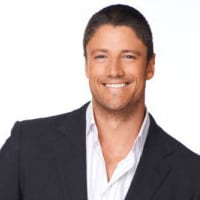 On Saturday, August 13, 2011, James Scott (EJ DiMera, "Days of our Lives") will be throwing out the first pitch at 7:05 PM for the Mahoning Valley Scrappers, a minor league baseball team, then signing autographs from 7:30 PM - 9:30 PM, at 111 Eastwood Mall Blvd., Niles, Ohio 44446.
Tuesday, August 9, 2011 4:16 PM EDT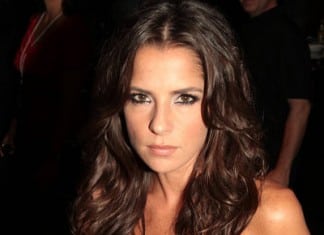 Because we were working overtime trying to get the re-designed website up while also transferring servers, we didn't get a chance to report on this. For those who may have missed out on it all, E! is debuting a new reality series that actually covers the behind the scenes lives of some of your favorite soap stars for a change and not those "Real Housewives" we've gotten bored with from network sibling Bravo.
Tuesday, August 9, 2011 1:23 PM EDT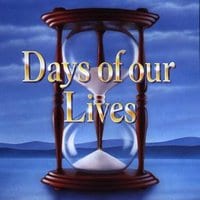 NBC's "Days of our Lives" has released what fans have been clamoring for since the May announcement of new head writers and June's reveal of behind the scenes changes, your first look at the "New DAYS" that begins on Monday, September 26 with the debut of Marlene McPherson and Darrell Ray Thomas' material and Greg Meng and Noel Maxam Co-Executing Producing.
Tuesday, August 9, 2011 12:30 PM EDT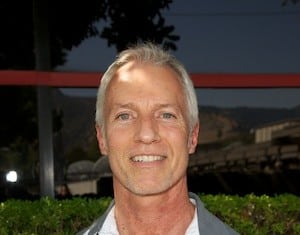 Greg Meng along with Noel Maxam were named Co-Executive Producers of NBC's "Days of our Lives" on Tuesday, June 14, when the series released the first set of changes hitting the soap after the hiring of new head writers Marlene McPherson and Darrell Ray Thomas. While the writing duo shared with Soap Opera Network what fans could expect from the soap when their material hits the airwaves starting Monday, September 26, Meng took the time to tell viewers why they should continue tuning in before that day comes.
Monday, August 8, 2011 1:04 AM EDT
Matthew Ashford returns to NBC's "Days of our Lives" this September when his character, Jack Deveraux, finds himself back in Salem facing many changes and new challenges. Soap Opera Network spoke with Ashford at the "DAYS" studio about his return to the soap, his work on the web based series "The Bay" and the most pirated movie of 2008!
Sunday, August 7, 2011 9:04 PM EDT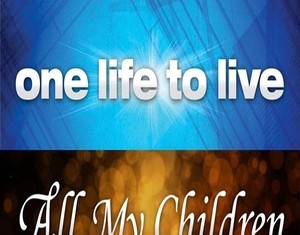 For the past two and a half weeks, I found myself in unfamiliar territory when it came to running the website as I was based out of Los Angeles. Normally, I run things here in New York. What I found unfamiliar, however, was finding out the true stories behind what many soap fans can't seem to get enough of - the Disney/ABC and Prospect Park connection as it relates to "All My Children" and "One Life to Live" and even "General Hospital." So what did I learn that I can share with you? Plenty!
Friday, August 5, 2011 10:47 PM EDT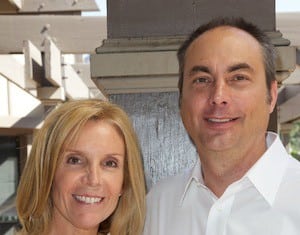 It was Thursday, May 19 when word broke that Dena Higley was out as head writer of "Days of our Lives" and former "Passions" Associate Head Writers, Darrell Ray Thomas and Marlene McPherson were in. Since the announcement, a lot has been speculated, talked about and dissected by anxious fans waiting to get some ounce of news on what they can expect to see when "Days of our Lives" relaunches itself this September. On Thursday, July 28, Soap Opera Network visited the Burbank set that houses "DAYS" in studios 2 and 4 and talked with the shows new head writers outside of the now defunct Salem Place set about what fans can expect when their material debuts on Monday, September 26. The duo also give us a scoop on what the Friday, September 23 show that precedes their official debut is all about.
Friday, August 5, 2011 12:14 PM EDT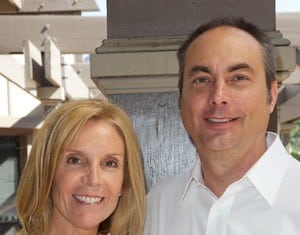 What started out as a typical week that began on July 25 ended up being one of the worst in Soap Opera Network history, but you wouldn't have known it from a behind the scenes perspective.
Thursday, August 4, 2011 3:30 PM EDT
Ratings Report for the Week of July 25-29, 2011
Thursday, July 21, 2011 3:53 PM EDT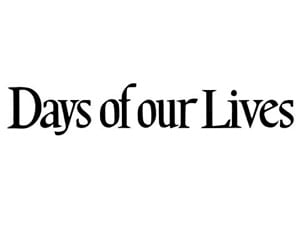 Ratings Report for the Week of July 11-15, 2011
Wednesday, July 20, 2011 11:32 AM EDT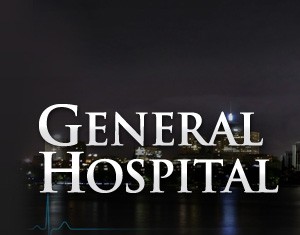 On May 18, 2011, Robert Guza Jr. was fired as head writer of "General Hospital" and Garin Wolf was named the new head writer. With Guza leaving, it's not surprising that his wife, breakdown writer Meg Bennett, was also let go from the show. Breakdown writer David Goldschmid was also fired. Replacing them on the breakdown team will be Shelly Altman, who's been writing breakdowns for "One Life to Live" for the past 11 years, and current "GH" script writer Tracey Thomson (though she may only be helping out with breakdowns temporarily).
Monday, June 27, 2011 8:30 PM EDT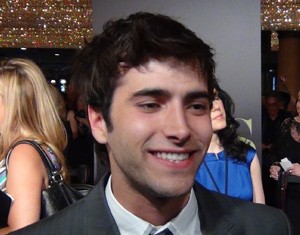 On Thursday, June 23, "Days of our Lives" fans finally got their first glimpse of actor Freddie Smith and his character Sonny Kiriakis, despite the NBC drama series keeping mum on the actors casting for more than two months. On Sunday, June 19, on the red carpet at the "38th Annual Daytime Emmy Awards," Smith opened up about what it was like keeping such a big secret, portraying the shows first gay character and whether or not his character will be hooking up with Will Horton (Chandler Massey) as rumored.
Monday, June 27, 2011 6:49 PM EDT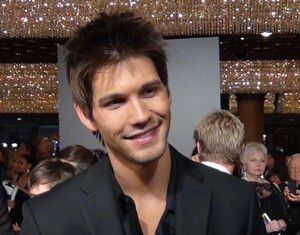 Casey Deidrick portrays Chad DiMera on the popular NBC daytime drama series "Days of our Lives" and he's grateful to be in the company of some fine actors. Soap Opera Network spoke with Deidrick on the red carpet at the "38th Annual Daytime Emmy Awards" on Sunday, June 19 and the actor shared some interesting information about the parties being held during Emmy weekend, the upcoming gay storyline hitting "DAYS" and the rumors surrounding co-star Chandler Massey, whose character, Will Horton, is said to play a major role in it.