Days of our Lives

ALL THINGS RELATED
Friday, May 10, 2013 1:52 AM EDT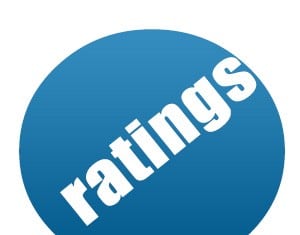 Ratings Report for the Week of April 29 - May 3, 2013
Tuesday, May 7, 2013 3:45 PM EDT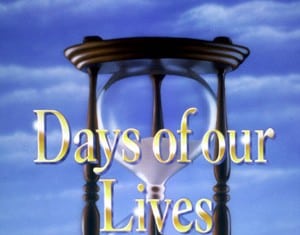 "Days of our Lives'" Arianne Zucker may have received a nomination for Outstanding Supporting Actress in this year's Daytime Entertainment Emmy Awards race, but she's not taking all of the credit. "I'm so proud of all of us," she says of her nomination as well as the show's 17 other Emmy nods. "We're an ensemble cast and crew. There's no "I" in this team. I had Shawn Christian [Daniel Jonas] and Missy [Reeves, Jennifer Horton], almost everybody in my scenes, so I didn't do it alone. So that's what's pretty cool. Everybody helped lift me up."
Monday, May 6, 2013 1:52 AM EDT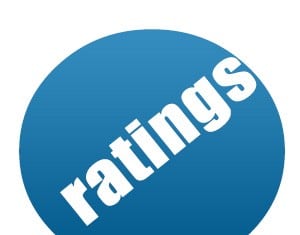 Ratings Report for the Week of April 22-26, 2013
Thursday, May 2, 2013 2:17 AM EDT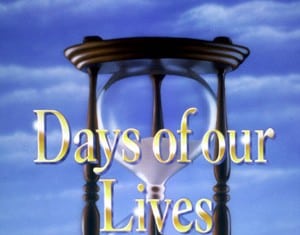 Daytime newcomer Casey Moss has joined the cast of NBC's "Days of our Lives," per a tweet by Salem newbie Jen Lilley. In her tweet, the actress said, "Oh snap! My hott co-star joined Twitter! Be sure to follow @1CaseyMoss and watch his first episode of #Days Friday!" The tweet was accompanied by an image of the two in the "DAYS" hair and makeup room hugging. Moss thanked Lilley with a tweet back that said, "Thanks Jen! I appreciate it!"
Thursday, May 2, 2013 1:27 AM EDT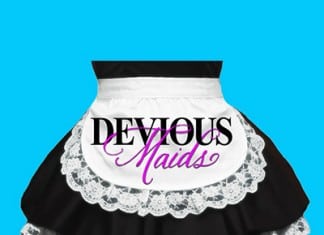 Sunday, June 23 can't come fast enough, because that's when "All My Children" fans are going to go gaga over Susan Lucci's (ex-Erica Kane) debut as Genevieve Delatour on Lifetime's "Devious Maids"! The dramady, which was dreamed up by "Desperate Housewives" creator, Marc Cherry, and is executive produced by "Housewives" star Eva Longoria (ex-Isabella Williams, "The Young and the Restless"), is already making waves as a can't-miss hit. And luckily, Entertainment Tonight has released a first look at the maids who will no doubt be causing La Lucci loads of trouble!
Wednesday, May 1, 2013 1:58 PM EDT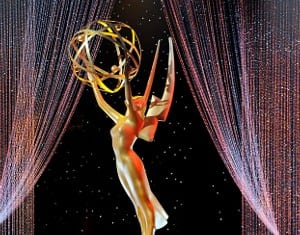 As previously reported, the 40th Annual Daytime Entertainment Emmy Awards were announced earlier today on "Good Morning America." While not all categories were released during the ABC broadcast, the National Academy of Television Arts & Sciences has since revealed that CBS leads all broadcast and cable networks with a total of 50 nominations in multiple categories with PBS in second place with 44 and ABC third with 38.
Wednesday, May 1, 2013 1:28 PM EDT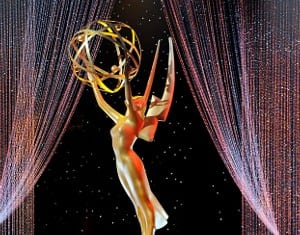 After months of anticipation, The National Academy of Television, Arts & Sciences has announced the 40th Annual Daytime Entertainment Emmy Award nominations! So without further adieu, let's get down to the list, which features some of your absolute very favorites in the running for the coveted golden statue!
Tuesday, April 30, 2013 5:43 PM EDT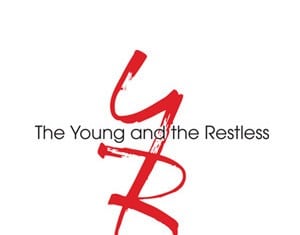 It's been nearly two years since Erin Chambers last appeared as "General Hospital's" Siobhan McKenna, and it looks like the actress (who also played "Days of our Lives" Lacey Hansen) is headed back to soap, this time on "The Young and the Restless"!
Tuesday, April 30, 2013 1:41 PM EDT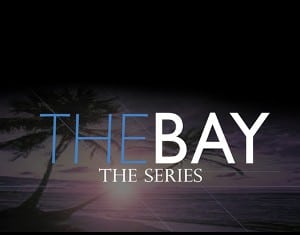 Considering that Martha Madison (Marly Nelson-Foster, "The Bay," ex-Belle Black, "Days of Our Lives," ex-Elizabeth Webber, "General Hospital) married her husband, AJ Gilbert, back in 2007, the couple has no doubt heard the phrase, "So, when are you having kids?" a few thousand times. And now the pair has an answer!
Friday, April 26, 2013 4:17 PM EDT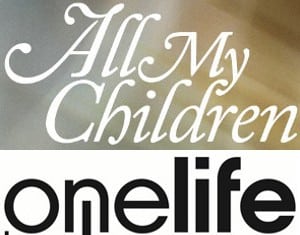 The behind-the-scenes drama that's been brewing since Prospect Park filed a lawsuit against ABC on April 18 is about to get even soapier! According to a story in The Hollywood Reporter, Prospect Park producers wished to buy ad space for the revived "All My Children" and "One Life to Live" during broadcast soaps ("General Hospital," "Days of our Lives," "The Bold and the Beautiful," and "The Young and the Restless"), but CBS and NBC allegedly refused to help promote the competition — and in light of the $25 million lawsuit Prospect Park launched against ABC, the alphabet network won't be running spots for the show, either!
Friday, April 26, 2013 1:55 AM EDT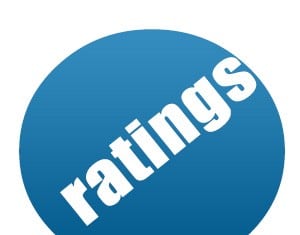 Ratings Report for the Week of April 15-19, 2013
Wednesday, April 24, 2013 10:35 AM EDT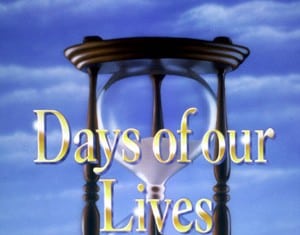 As "Days of our Lives'" Kristian Alfonso (Hope Brady) will tell you, she's really done it all when it comes to soap storylines — so much so, it's even tough for her to name a favorite! "I can't remember all of them, but one that comes to mind very quickly is the Princess Gina storyline, when Bo and Hope were in New Orleans, the storyline when we went to London and Bo and Hope got married, but it wasn't just about them getting married, it was about them finding the bad guy and them on an adventure and them in Miami, the prison storyline, nighttime Hope when she was basically drugging herself and not realizing it, the storylines that I've had that involved Billy and Chelsea," she lists. "There are so, so many!"
Friday, April 19, 2013 4:02 PM EDT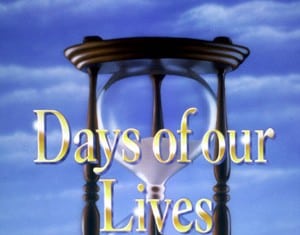 Child actress Lauren Boles has won of the hearts of soap fans as Bo and Hope's "Days of our Lives" daughter, Ciara, and apparently, she also won over 'Glee' fans as the young version of Rachel Barry (Lea Michelle), because the show has asked her back for a second time!