Days of our Lives

ALL THINGS RELATED
Saturday, August 3, 2013 7:07 PM EDT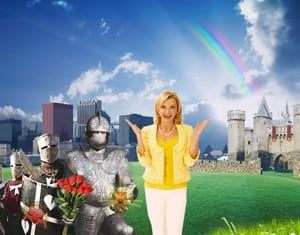 She's back! Actress Devin Mills returns with a second season of "Dating in the Middle Ages," a series that follows a woman named Samantha (Mills) who is searching for her modern day Cary Grant. In the new season, which debuted on Tuesday, July 30, the online series brings "Days of our Lives" stars Deidre Hall (Marlena Evans) and Matthew Ashford (ex-Jack Deveraux) on a ride for the "Ages."
Friday, August 2, 2013 12:52 AM EDT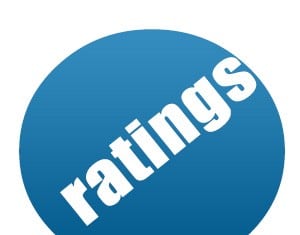 Ratings Report for the Week of July 22-26, 2013
Thursday, August 1, 2013 11:21 PM EDT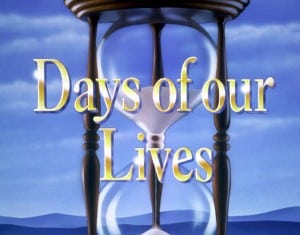 When "Days of our Lives" executive producer, Ken Corday, let the cat out of the bag via Soap Opera Digest that Eileen Davidson would be departing the daytime drama series in the coming months, the actress was forced to speak out on Twitter, then Facebook and now TV Guide to clear up any doubts about her future as Kristen DiMera on "DAYS" and the possibility of a return to "The Young and the Restless."
Wednesday, July 31, 2013 2:20 AM EDT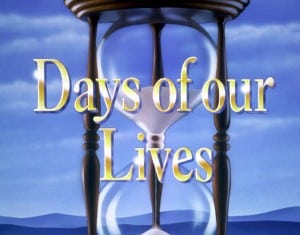 It's no secret (at least depending on who you talk to) that Drake Hogestyn last appeared under contract on NBC's "Days of our Lives" as of the Wednesday, July 17 episode, nor is it a secret that he last taped those scenes in mid-March, but is the actor looking to rally his fans via social media to get him back on the soap? Some of the actors most recent tweets, using sports references, looks to be doing just that as fans are left wondering what's up with Hogestyn and his "DAYS" character, John Black.
Wednesday, July 31, 2013 1:27 AM EDT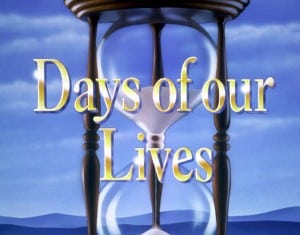 According to Soap Opera Digest, Eileen Davidson will be departing NBC's "Days of our Lives" just over a year since returning to the set of the daytime drama series to reprise her iconic role of Kristen DiMera.
Friday, July 26, 2013 11:01 PM EDT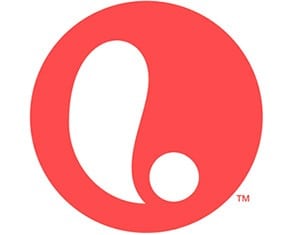 "Witches of East End," which was inspired by Melissa de la Cruz's best-selling novel, has a launch date! Lifetime announced today that the new witching hour of drama is coming to a TV screen near you beginning Sunday, October 6 at 10:00 PM ET/PT. The series stars Julia Ormond (Temple Grandin, Mad Men), Mädchen Amick ("Mad Men," "Damages"), Jenna Dewan Tatum ("American Horror Story") and Rachel Boston ("In Plain Sight") as a family of witches living in the secluded seaside town of East Haven. The new series also stars Eric Winter ("The Mentalist," "Days of our Lives"), Daniel DiTomasso (CSI), Jason George ("Grey's Anatomy," "Sunset Beach") and Oscar and Golden Globe Award nominee Virginia Madsen ("Sideways," "Anna Nicole").
Friday, July 26, 2013 8:17 PM EDT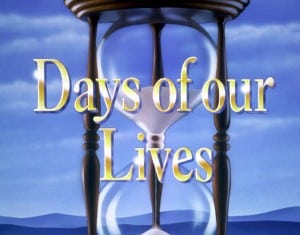 With more than 30 years under her belt portraying Hope Brady on NBC's "Days of our Lives," Kristian Alfonso has signed a new contract with the daytime drama series that'll keep her in Salem for the foreseeable future, reports Soap Opera Digest.
Friday, July 26, 2013 2:03 AM EDT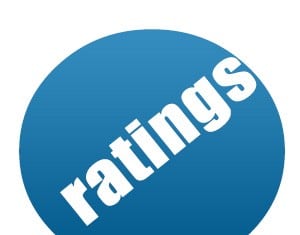 Ratings Report for the Week of July 15-19, 2013
Tuesday, July 23, 2013 4:40 PM EDT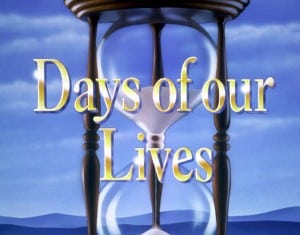 Taylor Spreitler may be known to many fans as Lennox on ABC Family's "Melissa & Joey," but soap fans know her best as "Days of our Lives'" Mia McCormick, a role which she played from 2009 to 2010. But whether you love her for her comedy gig or her former soap gig, she's open to any and all questions you can fire her way!
Monday, July 22, 2013 5:20 PM EDT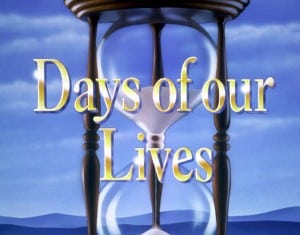 After rumors began to spread over the last few weeks that Peter Reckell would be heading to Port Charles after not being able to come to a deal with Corday Productions that would have brought him back to Salem as Bo Brady on NBC's "Days of our Lives," the actor himself has taken to social media to set the record straight.
Friday, July 19, 2013 11:31 PM EDT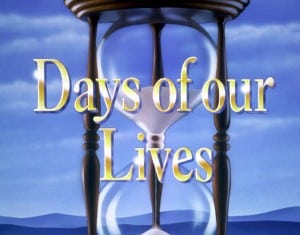 "Days of our Lives" stars Eric Martsolf, Jen Lilley, Kate Mansi, Greg Vaughan, Shawn Christian and Arianne Zucker attended the grand opening celebration of Le Jolie Medi Spa on Thursday, July 18th.
Friday, July 19, 2013 4:56 PM EDT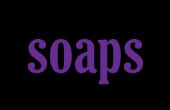 Get ready to party, because this year's Rick Springfield and Friends Cruise, hosted by the rocker (Dr. Noah Drake, "General Hospital") himself, has added two special guests to the event: recent Emmy winner, Doug Davidson (Paul Williams, "The Young and the Restless"), and "Days of our Lives'" Eric Martsolf (Brady Black).
Friday, July 19, 2013 1:58 PM EDT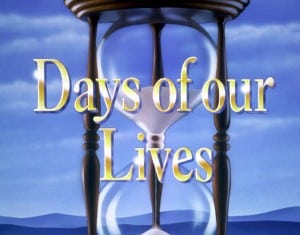 Shortly after winning his second consecutive Daytime Emmy award for Outstanding Younger Actor in a Drama Series last month, "Days of our Lives" star, Chandler Massey, announced plans to depart the NBC Daytime drama series after portraying the role of Will Horton for the past four years. The actor stated he wants to go back to school and he wouldn't be able to do that while under contract with the soap.