Days of our Lives

ALL THINGS RELATED
Wednesday, November 20, 2013 4:42 PM EDT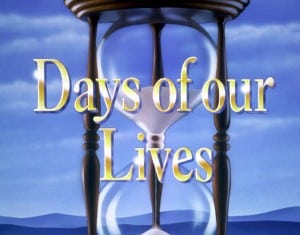 Longtime viewers of "Days of our Lives" have seen Brady Black (Eric Martsolf) live up to his last name on more than one occasion. The recovering addict has experienced a lot of misery in his life — both of others' doing, as well as his own — which has led him down some pretty dark paths in recent years. But when Soap Opera Network caught up with Martsolf to discuss his alter ego's weeks ahead, the Pennsylvania native revealed that Kristen's betrayal has sent Brady reeling — and this time, the CEO's dark descent into addiction, depression and self-destruction might take him so far down, he won't be able to get back up!
Wednesday, November 20, 2013 4:37 PM EDT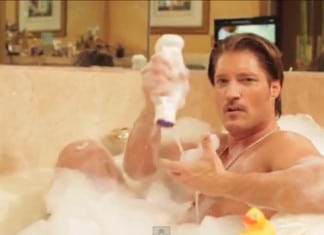 It's not uncommon for soap opera stars to appear in music videos (we've even done features about it in the past), but "General Hospital's" Sean Kanan (A.J. Quartermaine; ex-Deacon Sharpe, "The Bold and the Beautiful"/"The Young and the Restless") and his wife, Michele Kanan, have turned the tables: The duo actually made their own music video specifically about the genre!
Tuesday, November 19, 2013 5:01 PM EDT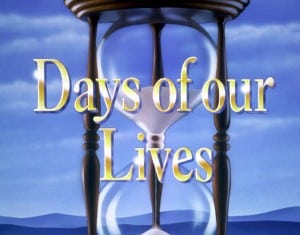 If you've been enjoying the dynamic between "Days of our Lives" Theresa (Jen Lilley), Shane (Charles Shaughnessy) and Kimberly (Patsy Pease), you're not the only one! Shaughnessy and Pease shared their thoughts on the parent/daughter relationship with Soap Opera Network last week, and Lilley is now weighing in on the dramatic storyline!
Tuesday, November 19, 2013 4:44 PM EDT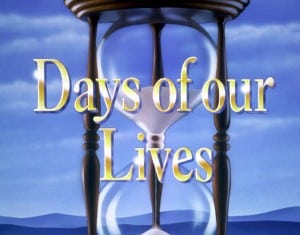 This week on "Days of our Lives," the heat between Daniel (Shawn Christian) and Nicole (Arianne Zucker) builds to an exciting kiss between the pair! But will the scintillating smooch be a game changer? Soap Opera Network caught up with both actors to find out!
Friday, November 15, 2013 2:08 AM EDT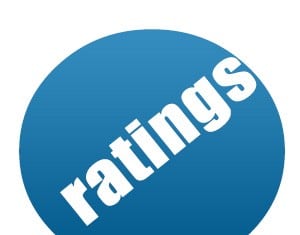 Ratings Report for the Week of November 4-8, 2013
Thursday, November 14, 2013 4:38 PM EDT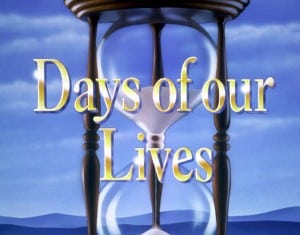 As we previously reported, "Days of our Lives'" Freddie Smith (Sonny Kiriakis) revealed to Soap Opera Network that Guy Wilson will replace Chandler Massey onscreen in the role of Will Horton beginning in January 2014. And now, we have the details of the transition, including Smith's thoughts on the controversial super-quick recast and how Wilson is fitting into the role.
Thursday, November 14, 2013 12:38 PM EDT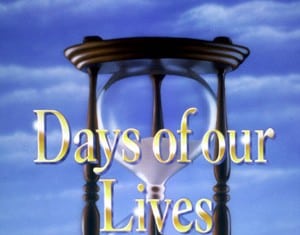 When the news broke that Charles Shaughnessy and Patsy Pease were headed back to "Days of our Lives" as Shane and Kimberly, daytime fans went wild. The two halves of the show's former supercouple haven't been in Salem at the same time since Alice's funeral over three years ago, so their brief return — placed right in the midst of November Sweeps — has been viewed as an early holiday present by many. But as both actors tell Soap Opera Network, their quick drop into Salem won't exactly be merry and bright, considering a suicide attempt by their onscreen daughter, Theresa (Jen Lilley), is what brings them back to town! Read on for the full storyline scoop as well as Pease and Shaughnessy's thoughts about returning to the soap that helped make them household names!
Wednesday, November 13, 2013 3:17 PM EDT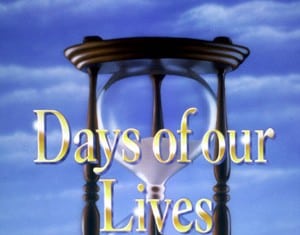 "Days of our Lives" Charles Shaughnessy (Shane Donovan) has been a busy bee as of late! Not only is the former "The Nanny" actor popping up in Salem beginning Monday, November 18, he's also appearing in an episode of the Christian LeBlanc (Michael Baldwin, "The Young and the Restless") produced Nickelodeon children's show, "Deadtime Stories!"
Monday, November 11, 2013 10:21 PM EDT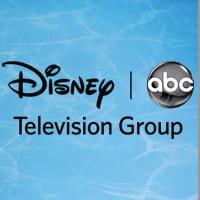 On Friday, November 8, Soap Opera Network reported that SOAPnet, now the old way to watch soaps, would cease operation on December 31, 2013 at 11:59:59 ET. In a piece by the Los Angeles Times, Ben Pyne, president of global distribution for Disney Media Networks, said, "SOAPnet had a great run." He added, "It served an audience of super-soap fans. And when given the opportunity, all of our affiliates kept the channel up and running." The affiliates Pyne refers are the cable and satellite operators including DirecTV and Cablevision, et al that have kept the cable network on their channel listings whether a new deal with Disney and the carriers was signed or not.
Monday, November 11, 2013 2:53 PM EDT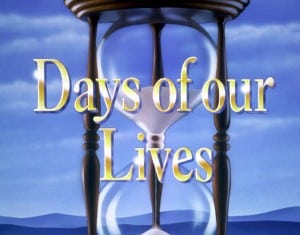 In Daughtry's new music video for the song "Waiting for Superman," former "Days of our Lives" star Patrick Muldoon (ex-Austin Reed) is seen portraying a character looking to end it all as he contemplates jumping out of the window of a high rise building.
Monday, November 11, 2013 1:27 PM EDT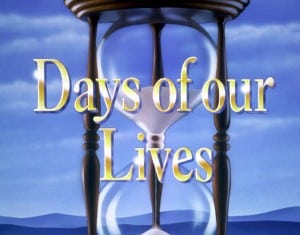 Eric Martsolf (Brady Black, "Days of our Lives") is scheduled to take part in the 33rd annual "WPXI Presents: My Macy's Holiday Parade" (previously "Celebrate the Season Parade"), the NBC affiliate announced last week.
Saturday, November 9, 2013 7:35 PM EDT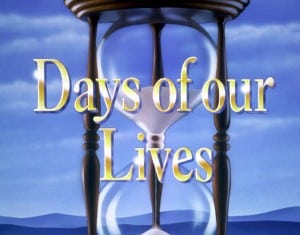 In the coming weeks a storyline involving the characters of Nick Fallon and Gabi Hernandez gets physically violent and rumors are now swirling about the possibility that as a result of the storyline, Nick's portrayer, Blake Berris, may be leaving the "Days of our Lives" canvas.
Saturday, November 9, 2013 3:42 PM EDT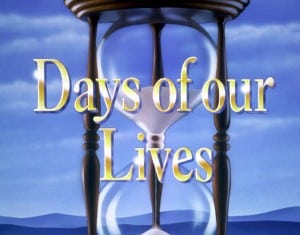 Drake Hogestyn is not only returning to NBC's "Days of our Lives" in the early part of the new year as his iconic character, John Black, he's also returning to contract status with the daytime drama series. The actor confirmed his new status with the soap to Soap Opera Network during today's "A Day of Days" fan event at Universal CityWalk Hollywood.