Days of our Lives

ALL THINGS RELATED
Friday, December 20, 2013 2:44 PM EDT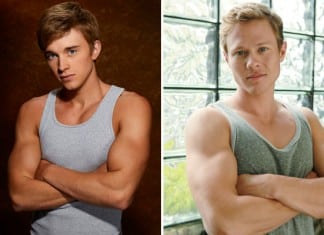 The quick switcheroo from Chandler Massey to Guy Wilson in the role of "Days of our Lives'" Will Horton is about to commence: As previously reported, Wilson's first day as Sami's (Alison Sweeney) son will take place the first week in January, and an exact day has finally be revealed! Also revealed is when you'll get your last glimpse at Massey in Salem.
Friday, December 20, 2013 2:43 AM EDT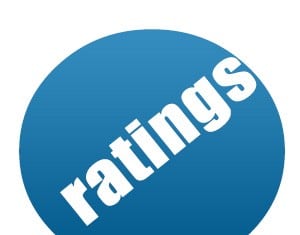 Ratings Report for the Week of December 9-13, 2013
Sunday, December 15, 2013 1:25 AM EDT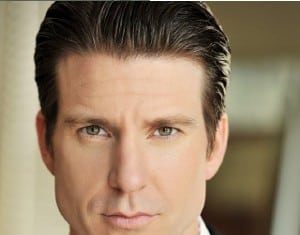 Sean Douglas (ex-Vargas, "Days of our Lives") announced that he's booked a role on TV Land's "The Exes." The actor will portray Doug in a future episode of the series, which stars Kristen Johnston, Donald Faison, Wayne Knight and David Alan Basche.
Sunday, December 15, 2013 12:54 AM EDT
In its newest issue, Soap Opera Digest shed some light on Mark Collier's new role on NBC's "Days of our Lives." The actor, who debuts on the Wednesday, December 18 episode, is portraying Liam, who Adrienne Kiriakis (Judi Evans) sets up on a date with Jennifer Horton (Melissa Reeves). "I knew his first name was Liam, but not much more than that. He went to high school in Salem," shares the actor who began filming in August. Ironically, with Collier now on board, the "DAYS" cast now includes the first two actors who portrayed "As The World Turns'" Mike Kasnoff (Collier played the character from 2002-2007; Shawn Christian [Daniel Jonas] originated the role in 1994).
Friday, December 13, 2013 3:22 AM EDT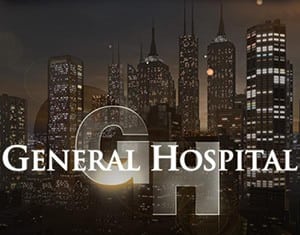 December 2-6, 2013
Thursday, December 12, 2013 9:33 PM EDT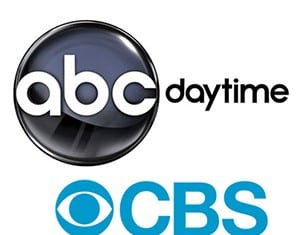 Each week Soap Opera Network publishes ratings reports that break down the highs and lows of the four remaining daytime soap operas - "The Bold and the Beautiful," "Days of our Lives," "General Hospital" and "The Young and the Restless" - in total viewers and the all important key women sales demos (Women 18-34, Women 18-49 and Women 25-54). Today, with both ABC and CBS noting the success of "GH" and "Y&R," respectively, TheWrap has published a piece entitled, "If Soaps Are 'Dead,' Why Are Their Audiences Growing?" In its report, the publication notes that each of the soaps are up season-to-date in all key ratings categories. Meanwhile, some of the replacements for the canceled ABC versions of "All My Children" and "One Life to Live," specifically talk shows, have all "come and gone like, um, sands through the hourglass."
Wednesday, December 11, 2013 10:14 AM EDT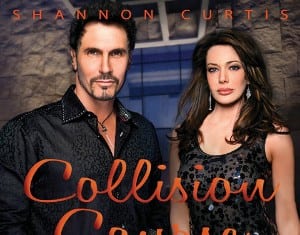 Like "As The World Turns," "Days of our Lives," "General Hospital" and "Guiding Light" before it, producers of CBS' "The Bold and the Beautiful" have announced a new partnership with Pan Macmillan and its digital-first imprint, Momentum, in which the publishing company will release a series of novellas surrounding several characters from "B&B."
Tuesday, December 10, 2013 8:51 PM EDT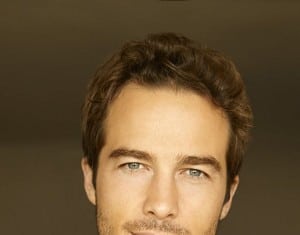 While hints of a possible return to "General Hospital" began on his Twitter page last week, where he referred to numerous Ports in the world (Portlandia, Port Hueneme, Port of Los Angeles, Port of Long Beach), an ABC representative confirms to Soap Opera Network that actor Ryan Carnes will be reprising his role as Lucas Jones, the adopted son of Bobbie (Jacklyn Zeman) and Tony Jones (Brad Maule), on the ABC Daytime drama series. "Like a ship lost in the night at sea, wondering where my next port will be...," Carnes tweeted on Wednesday, December 4.
Tuesday, December 10, 2013 2:12 AM EDT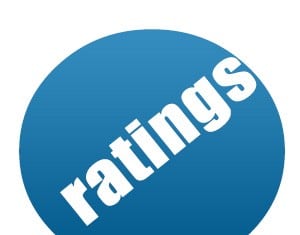 Ratings Report for the Week of November 25-29, 2013
Monday, December 9, 2013 3:57 PM EDT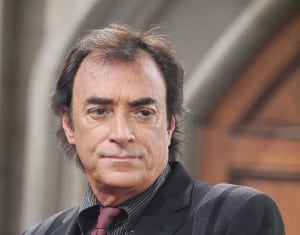 Thaao Penghlis (ex-Tony DiMera, "Days of our Lives") is set to reprise his role as Victor Cassadine on ABC's "General Hospital" in the new year, confirms a show representative to Soap Opera Network. The actor last played the role more than 30 years ago, when the character met his supposed death, but with the actor returning does that mean that the brother of Anthony and Mikkos Cassadine is in fact alive? You'll just have to tune in to find out during the all important February sweeps ratings period!
Monday, December 9, 2013 1:44 PM EDT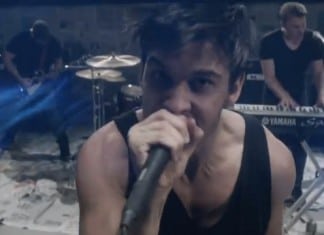 Back in June, "Days of our Lives'" Casey Deidrick (ex-Chad DiMera) and Chandler Massey (Will Horton), along with their And I Still Rise bandmates Stephen Haynes, Mike Gross and Josh Bonaparte, launched a Kickstarter campaign to help fund a music video for their song, "Sixty Five Roses," in support of those living with Cystic Fibrosis. Last week the group released the music video on YouTube with a digital copy of the song made available for purchase on the iTunes store. The band received nearly $31,000 in funding for their online campaign, which exceeded their goal of $20,000. The video was directed by Robby Starbuck.
Saturday, December 7, 2013 8:05 PM EDT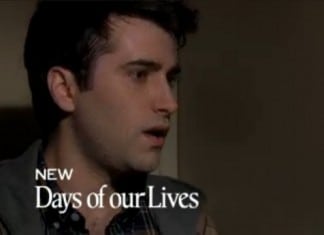 Gabi (Camila Banus) sure can't help herself when it comes to discussing her part, along with Sami (Alison Sweeney) and Kate (Lauren Koslow), in the murder of Nick (Blake Berris). This week, Sonny (Freddie Smith) overhears more than he expected when Gabi reveals all on NBC's "Days of our Lives." Will he turn Will's (Chandler Massey) baby mama in? You''ll have to tune in to find out!
Friday, December 6, 2013 10:25 PM EDT
Filmed in mid-August, episodes airing during the week of November 25 and on Monday, December 2, 2013 of NBC's "Days of our Lives" found Gabi Hernandez (Camila Banus), Kate Roberts (Lauren Koslow) and Sami Brady (Alison Sweeney) seemingly unite for the first time as they worked overtime to hide their role in the apparent death of Nick Fallon (Blake Berris). Just before being hit over the head with a rock, Nick was trying to instigate sexual relations with Ms. Hernandez, who then made it clear that not only wasn't she interested, but it wasn't the time nor the place to get busy. In a recent interview with Soap Opera Network, Koslow gushed over the amount of effort that went into producing the episodes, particularly the river set. "It was kind of amazing what they created on the set," the actress said. "It's like the 90s, because in the 90s we had huge sets. I remember being on a raft, and the raft was on shocks. So we did some crazy stuff back then, and they recreated it for this story. It was actually an adventure."