Days of our Lives

ALL THINGS RELATED
Tuesday, April 8, 2014 11:31 PM EDT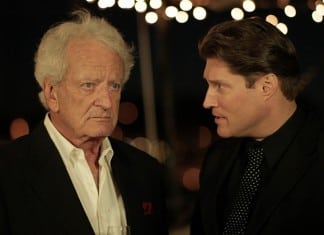 Soap Opera Network has learned exclusively that veteran soap stars Ronn Moss, Sean Kanan, Judi Evans and Patrika Darbo have joined the cast of LANY Entertainment's "The Bay: The Series," which premieres Chapter 12 on Thursday, May 1 with episodes running a bit longer in length than they had in prior chapters (episodes will now run between 17-20 minutes, typical for a weekly 1/2 hour series excluding commercials).
Saturday, April 5, 2014 6:28 PM EDT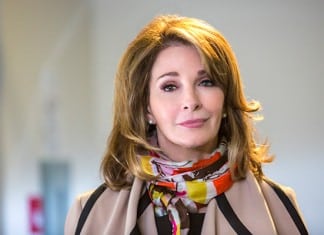 As previously reported, "Days of our Lives" actress Deidre Hall (Marlena Evans) will be co-starring in the new Hallmark Channel original movie "Lucky in Love," premiering tonight at 9:00 PM, ET/8:00 PM, CT. The TV movie stars Jessica Szohr ("Gossip Girl," "The Internship") as Mira Simon, a young professional whose April Fool's Day pranks actually come true and change the course of her life. Hall portray's Erin Billings, Mira's boss and the CEO of Your Page, a one stop shop social media network that encompasses all social media needs (think an all-in-one Twitter/Facebook website) for its users. Also featured is Benjamin Hollingsworth ("The Tomorrow People") as Mira's friend Jonah.
Saturday, April 5, 2014 3:38 PM EDT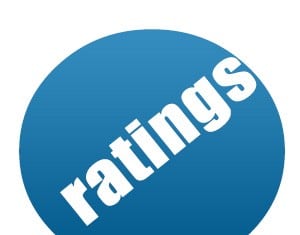 Ratings Report for the Week of March 24-28, 2014
Friday, April 4, 2014 9:03 PM EDT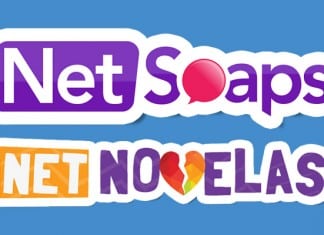 While Prospect Park's The OnLine Network (TOLN) failed to re-launch "All My Children" and "One Life to Live" to a brand new audience via the internet last year, Corday Productions, which produces NBC's "Days of our Lives," has joined with All Screens Media, an international interactive digital media company founded by former Comcast digital media executive Peter Heumiller, to form a new online network dedicated to the soap opera and telenovela format. Per Variety, the production entities have joined together to form NetSoaps Net Novelas LLC (NSNN), which will strive to develop domestic (Net Soaps) and international (Net Novelas) online soap operas for a new generation of soap fans. Net Soaps will be geared toward American and English speaking audiences while Net Novelas will be targeted toward Latin American and Brazilian audiences.
Tuesday, April 1, 2014 12:23 PM EDT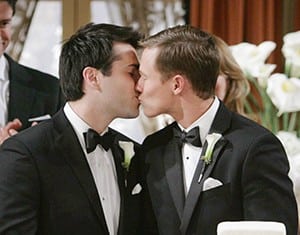 Don your finest and bust out a bottle of bubbly, because "Days of our Lives" is making history this week with the first ever male-male wedding to be seen on a soap opera! The important and heartfelt marital ceremony between longtime lovers Will (Guy Wilson) and Sonny (Freddie Smith) officially begins today, Tuesday, April 1, and in celebration of the very special event, Soap Opera Network snagged a few comments from Smith and Alison Sweeney (Sami Brady)! Read on for their special sneak peek into WilSon's big day!
Monday, March 31, 2014 3:26 PM EDT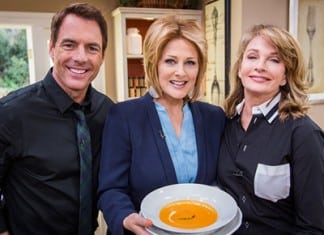 Hot on the heels of the news that Melissa Claire Egan (Chelsea Newman, "The Young and the Restless") will be appearing on Hallmark's "Home & Family" on Tuesday, April 1 comes news that two additional soap stars will be dropping by the talk show this week: "Days of our Lives'" Deidre Hall (Marlena Evans) and "All My Children's" J.R. Martinez (ex-Brot Monroe)!
Monday, March 31, 2014 3:26 PM EDT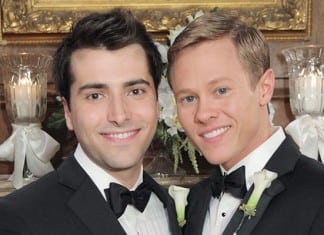 Beginning Tuesday, April 1 and continuing through Thursday, April 3, NBC's "Days of our Lives" will present daytime's first gay male wedding as Will Horton (Guy Wilson) and Sonny Kiriakis (Freddie Smith) exchange wedding vows in front of friends and family. In honor of the special event, the soap has released a video preview of the wedding, which shows both grooms being walked down the aisle by their loving mothers - Will is walked down the aisle by Sami (Alison Sweeney) and Sonny is walked down by Adrienne (Judi Evans) - while their father's proudly look on. The wedding will be presided over by Will's grandmother, Dr. Marlena Evans (Deidre Hall).
Saturday, March 29, 2014 1:34 AM EDT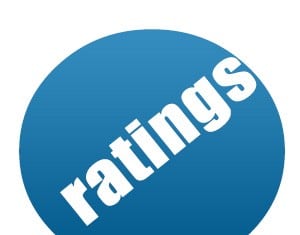 Ratings Report for the Week of March 17-21, 2014
Wednesday, March 26, 2014 12:48 PM EDT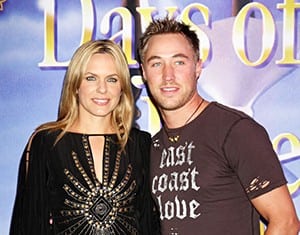 Though "Days of our Lives'" Arianne Zucker (Nicole Walker) and Kyle Lowder (ex-Brady Black, "DAYS;" ex-Rick Forrester, "The Bold and the Beautiful") managed to keep recent details regarding their marriage mostly under wraps, the cat is finally out of the bag: The couple is no longer together.
Friday, March 21, 2014 2:28 AM EDT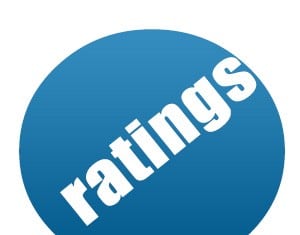 Ratings Report for the Week of March 10-14, 2014
Thursday, March 20, 2014 5:12 PM EDT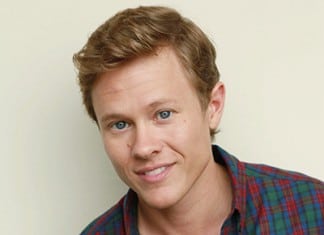 It's been one month since Guy Wilson debuted as "Days of our Lives'" Will Horton, and he has quickly ingratiated himself into the town of Salem. In fact, shortly after debuting as Sami's (Alison Sweeney) son, he's already found himself on the way to a fictional altar with Sonny (Freddie Smith)! As the onscreen pair prepares to eventually walk down the aisle and become a married couple, Soap Opera Network caught up with Wilson to get his take on why he landed the role, how he was able to bond with Smith so quickly and what kind of obstacles the popular and influential onscreen pairing will face as they prepare for marriage!
Tuesday, March 18, 2014 3:16 PM EDT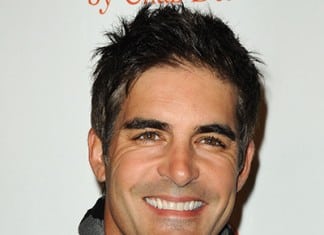 The Great White North is currently experiencing quite a "dramatic" invasion: Several stars from NBC's "Days of our Lives" have crashed into Canada for an exciting promotional tour!
Tuesday, March 18, 2014 2:42 PM EDT
It looks like fans of "Days of our Lives'" Kristen DiMera will have quite a re-entrance into Salem to look forward to: Portrayer Eileen Davidson (ex-Ashley Abbott, "The Young and the Restless") has teased that her alter ego's comeback to the NBC sudser isn't going to a smooth one!