Days of our Lives

ALL THINGS RELATED
Thursday, May 29, 2014 12:57 AM EDT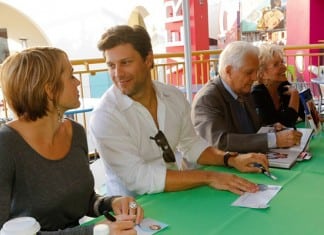 On Saturday, November 8, fans in and around the Los Angeles area will be able to meet and greet their favorite Salemites as they are all scheduled to appear at Universal CityWalk at Universal Studios Hollywood for the annual "A Day of DAYS" fan event celebrating NBC's "Days of our Lives." The news was posted on the show's Facebook page.
Tuesday, May 27, 2014 9:30 AM EDT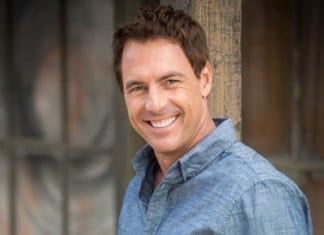 Hallmark's beloved talk show "Home & Family" has featured so many soap star guests, it's a wonder it's not up for Outstanding Drama Series in this year's Daytime Emmy race. With everyone from "Days of our Lives'" Deidre Hall (Marlena Evans) to the "Young and the Restless'" Peter Bergman (Jack Abbott) and Eric Braeden (Victor Newman) dropping by, it's pretty much par-for-par with Salem, Port Charles and Genoa City. Though, as former "Entertainment Tonight" personality and current "Home & Family" co-host Mark Steines would tell you, the set is anything but something you'd see on a typical daytime drama.
Saturday, May 24, 2014 11:52 PM EDT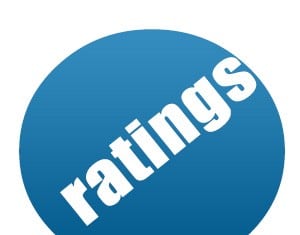 Ratings Report for the Week of May 12-16, 2014
Sunday, May 18, 2014 3:34 PM EDT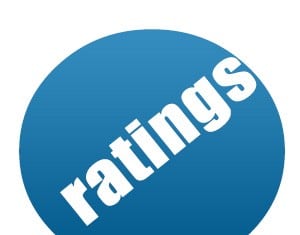 Ratings Report for the Week of May 5-9, 2014
Monday, May 12, 2014 5:46 PM EDT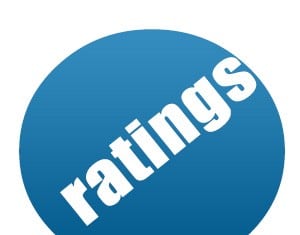 Ratings Report for the Week of April 28 - May 2, 2014
Monday, May 12, 2014 3:49 PM EDT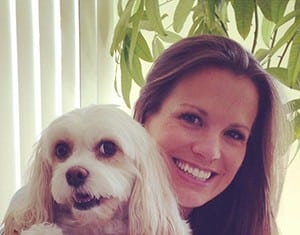 While "The Bold and the Beautiful" is bringing awareness to pet adoption with the recent Liam (Scott Clifton) and Hope (Kim Matula) cat rescue storyline, "The Young and the Restless'" Melissa Claire Egan (Chelsea Newman) is championing for animals during Pet Cancer Awareness month in a different way: By being involved in and spreading information about the Riedel and Cody Fund, which provides funding and support for people whose pets have been diagnosed with cancer and can't afford treatment. "I went to an event called the 12 Million Dog March that they had in a park in Los Angeles, and...
Thursday, May 8, 2014 9:30 PM EDT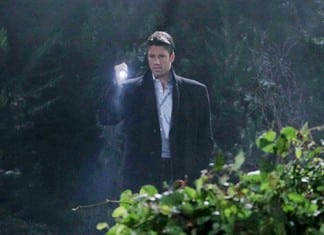 Last week when news broke that actor James Scott had completed filming his 8-year run on NBC's "Days of our Lives" as EJ DiMera, fans couldn't help but wonder if that meant the end of the road for the popular character, or if there were plans to recast, considering the actor himself cited "personal time" as the reason for his departure.
Thursday, May 8, 2014 9:59 AM EDT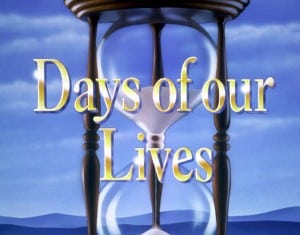 Good news to Canadian soap opera fans: Sony Pictures Television and Shaw Media have reached an agreement that will extend the run of both "Days of our Lives" and "The Young and the Restless" on Global Television (a Shaw Media Network) through the 2015-2016 season!
Wednesday, May 7, 2014 11:00 AM EDT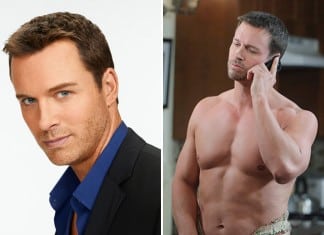 On Thursday, May 1, nominations for the 41st Annual Daytime Emmy Awards were announced, and "Days of our Lives" star Eric Martsolf (Brady Black) received the happy news that he'd received his first ever nomination, although in the most unusual of ways. "I had forgotten that they were announcing it. I had an early call time and I'm in the shower at 6:00 AM," the actor recalls of the time news began rolling in. "I get out and my phone's just going nuts. There I am soaking wet standing there in the bathroom. I look at my Twitter, and sure enough, I found out through some fan," Martsolf states with a chuckle while nonchalantly apologizing for the visual. For reference, "The tweet read, 'Congratulations on your Emmy nomination, Eric Martsolf' and that's how I found out."
Monday, May 5, 2014 2:54 PM EDT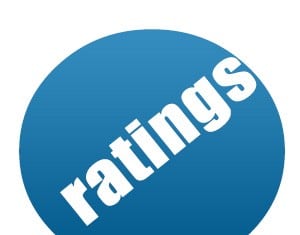 Ratings Report for the Week of April 21-25, 2014
Sunday, May 4, 2014 6:11 PM EDT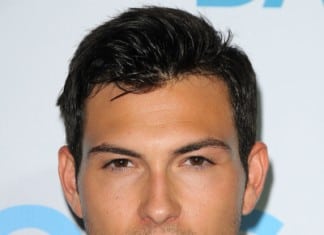 As previously reported, former "All My Children" star Robert Scott Wilson (ex-Pete Cortlandt) is joining the cast of NBC's "Days of our Lives" as a recast Ben Rogers. The actor replaces Justin Gaston, who in real-life is married to "The Young and the Restless'" Melissa Ordway (Abby Newman). Gaston was let go after his 13-week contract cycle was not picked up.
Friday, May 2, 2014 7:05 PM EDT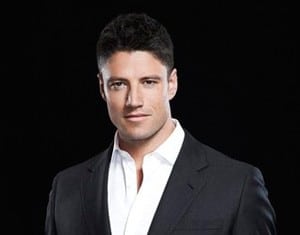 Just one day after NBC's "Days of our Lives" received the good news from the National Academy of Television Arts & Sciences that it was nominated for Outstanding Drama Series and Outstanding Writing for a Drama Series, among its 14 total nominations, for the 41st Annual Daytime Emmy Awards, comes word that the daytime soap is saying goodbye to one of its leading men. Soap Opera Digest is reporting that James Scott (EJ DiMera) completes filming at The Burbank Studios today, May 2, after an eight year run with the show.
Thursday, May 1, 2014 9:54 PM EDT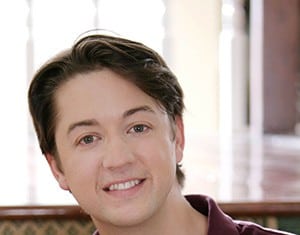 When Bradford Anderson woke up this morning he didn't immediately know that he had received his fifth Daytime Emmy Award nomination for Outstanding Supporting Actor in a Drama Series for his portrayal of Damian Spinelli on ABC's "General Hospital." How is that even possible, you ask? "I sleep with my phone off," the actor admits. "That's the fun thing about being on the west coast. You generally wake up to the news." He adds, "Just turning on my phone and seeing how many emails and texts I get is generally an indication of a 'yay' or a 'nay.'"