Days of our Lives

ALL THINGS RELATED
Thursday, August 14, 2014 5:56 PM EDT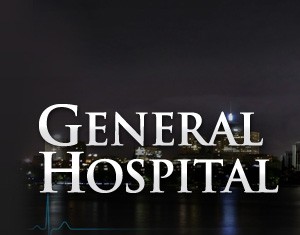 Ratings Report for the Week of August 4-8, 2014
Wednesday, August 13, 2014 9:18 PM EDT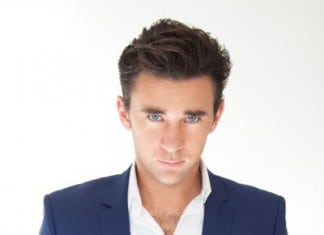 With NBC's "Days of our Lives" currently filming 4-5 months ahead of airdate, one has to wonder how the daytime drama series manages to keep storyline and casting secrets under wraps before the world begins chattering. Well one such secret is finally out of the bag. The drama series has cast daytime newcomer Billy Flynn in the contract role of Chad DiMera, who was previously portrayed by Casey Deidrick.
Tuesday, August 12, 2014 3:52 PM EDT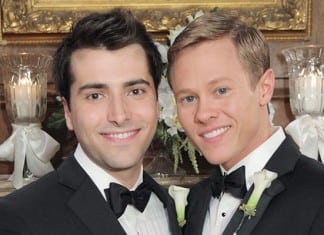 The ground-breaking love story between "Days of our Lives'" Sonny (Freddie Smith) and Will (Guy Wilson) has garnered lots of attention for the NBC sudser, and the latest exciting news regarding the popular storyline is that it has landed a coveted spot within The Hollywood Museum!
Tuesday, August 12, 2014 3:50 PM EDT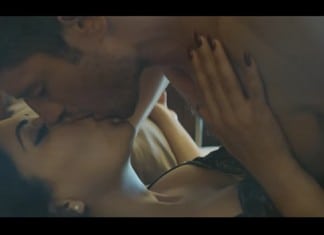 It may have been released quite some time ago, but fan reaction to Roxanna's "Unforgotten" music video starring "Days of our Lives" James Scott (EJ DiMera) is still going strong. Soap Opera Network recently re-posted the steamy music video, but if that wasn't enough for you (and we imagine it wasn't), then you'll be happy to hear that Roxanna shared what it was like getting so up close and personal with Scott during the making of the sexy video! Check out her memories below, as told to her close friend and writer, Roxanne Smith, exclusively for SON.
Sunday, August 10, 2014 3:57 PM EDT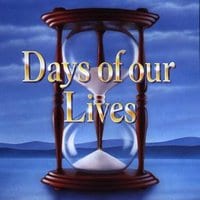 Ratings Report for the Week of July 28 - August 1, 2014
Wednesday, August 6, 2014 1:56 PM EDT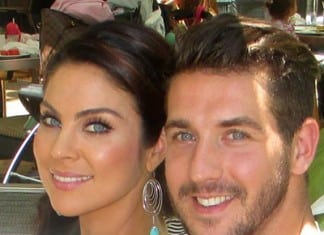 Pop some champagne and make a toast to "Days of our Lives" alum Nadia Bjorlin (ex-Chloe Lane): The actress has announced that she's engaged to entrepreneur Grant Turnbull!
Thursday, July 31, 2014 3:15 PM EDT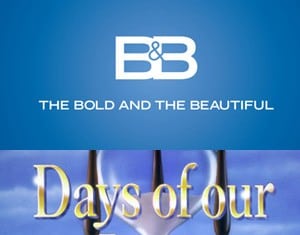 Ratings Report for the Week of July 21-25, 20
Monday, July 28, 2014 4:39 PM EDT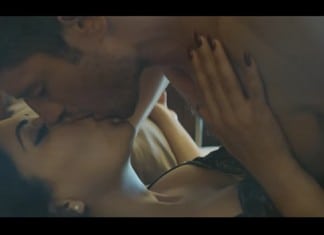 Fans of "Days of our Lives'" James Scott (EJ DiMera) may be disappointed that he's not playing sexy Christian Grey in the upcoming film "50 Shades of Grey," but we have some consoling information: Many of you might not know that he can be seen in the ultra erotic music video for "Unforgotten," a tune from Roxanna's album, Exotica, which was released earlier this month!
Thursday, July 24, 2014 5:48 PM EDT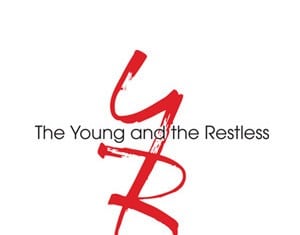 Ratings Report for the Week of July 14-18, 2014
Thursday, July 24, 2014 2:12 PM EDT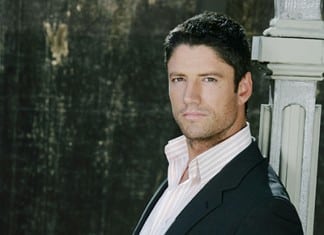 When news first hit that the controversial novel "50 Shades of Grey" was going to be made into a movie, rumors within the daytime community started spreading: "Days of our Lives'" James Scott (EJ DiMera) was reportedly being considered for the lead role of Christian Grey, a handsome yet tormented billionaire who lures a young woman named Anastasia (Dakota Johnson) into his dark world of sexual fantasies.
Wednesday, July 23, 2014 11:22 PM EDT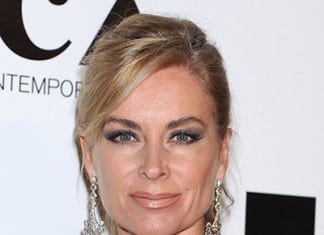 It's been widely reported that former "Days of our Lives" actress Lisa Rinna (ex-Billie Reed) is set to join the season five cast of Bravo's "The Real Housewives of Beverly Hills," which follows several wealthy ladies in the world's most famous zip code as they party it up during wild nights, deal with family dynamics and duke it out for supremacy within their click, but will a former "DAYS" co-star be joining her?According to The Wrap, citing a source familiar with the situation, Eileen Davidson (Kristen DiMera; Ashley Abbott, "The Young and the Restless"), who won her first Daytime Emmy...
Tuesday, July 22, 2014 2:42 PM EDT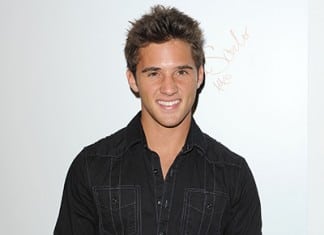 "Days of our Lives'" Casey Moss (JJ Deveraux) is taking a page out of "Rock of Ages" and hitting the stage on Los Angeles' famed Sunset Strip!
Saturday, July 19, 2014 6:48 PM EDT
Ratings Report for the Week of July 7-11, 2014