Days of our Lives

ALL THINGS RELATED
Wednesday, September 10, 2014 3:07 PM EDT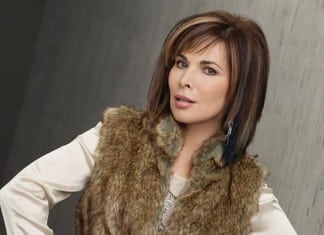 There's never a dull moment on "Days of our Lives," especially where Kate Roberts is concerned. And rumor is, this fall will prove to be even more of an emotional journey for the Mad World Cosmetics CEO! Soap Opera Network caught up with the character's portrayer, Lauren Koslow, to get the scoop on what's to come as the days in Salem — and the town's residents — get colder!
Tuesday, September 9, 2014 3:39 PM EDT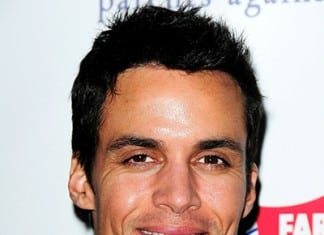 Hot on the heels of the news that "General Hospital's" Kelly Monaco (Sam McCall) will be guest-starring on ABC Family's "Baby Daddy" early next year comes news that another daytime star will be visiting the sitcom: Former "Days of our Lives" star Matt Cedeno (ex-Brandon Walker)!
Monday, September 8, 2014 1:27 PM EDT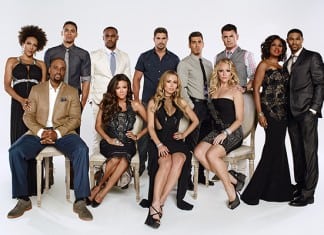 Time to upgrade your fire extinguishers, because Tyler Perry's new series for OWN, "If Loving You Is Wrong," is scorching hot! Not only will the first scenes and beyond have your jaws dropping, the steamy drama also stars former "All My Children" star Aiden Turner (ex-Aidan Devane), former "One Life to Live" star Charles Malik Whitfield (ex-Ben Price), and Joel Rush, who had a short stint as an assistant manager on NBC's "Days of our Lives!"
Saturday, September 6, 2014 4:55 PM EDT
Ratings Report for the Week of August 25-29, 2014NOTE: Please do not copy and paste the entire ratings.  Thank you.Numbers are based on Live+Same Day ratings(Compared to Last Week/Compared to Last Year)Total Viewers 1. Y&R 4,425,000 (-43,000/-193,000) 2. B&B 3,463,000 (-27,000/-129,000) 3. GH 2,872,000 (+92,000/+199,000) 4. DAYS 2,247,000 (-143,000/-172,000)Households 1. Y&R 3.3/11 (same/same) 2. B&B 2.6/9 (same/same) 3. GH 2.2/7 (+.1/+.1) 4. DAYS 1.8/6 (same/same)Women 18-49 Viewers 1. Y&R 757,000 (-9,000/-1,000) 2. GH 640,000 (+29,000/+4,000) 3. B&B 613,000 (+13,000/-52,000) 4. DAYS 478,000 (-12,000/-51,000)Women 18-49 Rating 1. Y&R 1.2/9 (same/same) 2. B&B 1.0/7 (+.1/same) 2. GH 1.0/7 (same/same) 4. DAYS 0.7/5 (-.1/-.1) <—— ties lowWomen 18-34 Viewers 1. Y&R 195,000 (+25,000/-8,000) 2. GH 172,000 (+3,000/-51,000) 3. B&B 171,000 (+25,000/-15,000) 4....
Thursday, September 4, 2014 2:43 PM EDT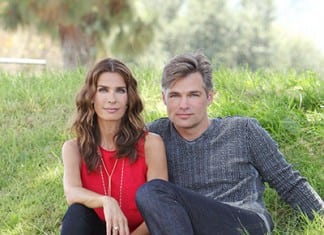 The chemistry between "Days of our Lives'" Hope and Aiden started out as a slow burn, but its since built into an inferno of flames searing through television sets across America. Never one to miss a hot story, Soap Opera Network sat down with portrayers Kristian Alfonso and Daniel Cosgrove, who opened up about the storyline and their real-life professional connection in their first joint interview ever! Read on to get the scoop — which they reveal in between plenty of jokes and laughter!
Tuesday, September 2, 2014 4:05 PM EDT
Being that "Days of our Lives'" Marlena Evans is not only one of the most compassionate, understanding and accepting characters in daytime, but also a bona fide psychiatrist, it's no surprise that people across America wish they could sit down with the character and have her advise on all of life's most difficult questions and conundrums. That may be impossible (unless one could somehow magically pop into Salem), but Marlena's alter ego, Deidre Hall, is offering the next best thing: She is currently taking to video to answer fans' questions on her website!
Friday, August 29, 2014 6:44 PM EDT
Ratings Report for the Week of August 18-22, 2014
Thursday, August 28, 2014 4:33 PM EDT
With the final days of summer upon us, many across the nation are gearing up to head to the beach or have one last BBQ before returning to the office or school to tackle responsibilities of the mind next week, with Labor Day being the official holiday of rest for the working class in America. Unfortunately, for those staying home on Monday, September 1, in order to catch up on their favorite soaps, you'll either be seeing a repeat of "General Hospital" on ABC or no soaps at all on CBS and NBC.
Thursday, August 28, 2014 4:05 PM EDT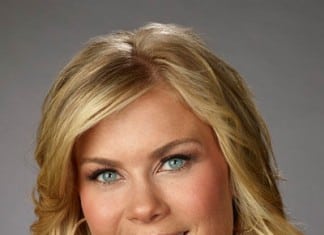 Since it was first announced that Alison Sweeney would be departing NBC's "Days of our Lives" after more than 22 years portraying Sami Brady on the daytime soap opera, Sweeney has made it clear that she'd always welcome a return visit to Salem when the timing is right. Well, she's back!
Thursday, August 28, 2014 10:34 AM EDT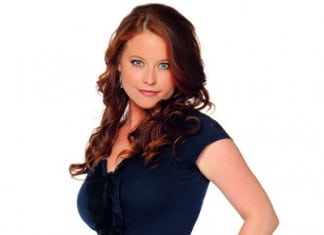 Two days after it was revealed that Melissa Archer (ex-Natalie Buchanan, "One Life to Live") would be joining the cast of NBC's "Days of our Lives" this fall as an as yet to be named character fans have been wetting their teeth looking to hear more and today they get their answers!
Tuesday, August 26, 2014 9:03 PM EDT
Last week "General Hospital" executive producer Frank Valentini revealed that there will be plenty of villains hanging around the denizens of Port Charles this fall and he wasn't kidding. While a show rep issued a "no comment" when contacted by Soap Opera Network, actress Robin Mattson announced on her Facebook page yesterday that she is returning to the daytime soap as Heather Webber in the near future. "Heather is returning to GH soon!" read Mattson's Facebook posting. Fans last saw Heather in February, when she was carted off to jail.
Tuesday, August 26, 2014 8:51 PM EDT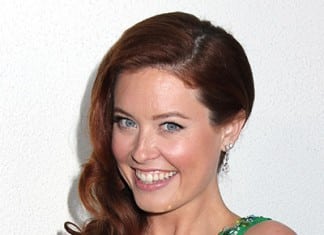 Rumors began swirling earlier today that an East coast redhead with another life to live had joined a daytime soap. Turns out the redhead in question is none other than Melissa Archer, formerly of ABC and Prospect Park's "One Life to Live." Per Soap Opera Digest, Archer has joined the cast of NBC's "Days of our Lives" in an as yet to be named role.
Monday, August 25, 2014 4:18 PM EDT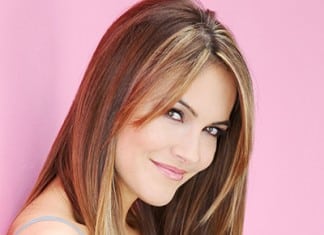 "Days of our Lives'" Kate (Lauren Koslow) wasn't the only one who was shocked when Jordan (Chrishell Stause) hauled back and slapped her across the face for sleeping with Rafe (Galen Gering): Viewers were a bit surprised to see the formerly timid physical therapist continue to grow her backbone, as well. And when Soap Opera Network recently caught up with Stause, she revealed that this is only the beginning of her alter ego's catty side. In fact, Jordan will be getting tougher and tougher as more and more secrets about her unfold!