Days of our Lives

ALL THINGS RELATED
Monday, September 22, 2014 3:34 PM EDT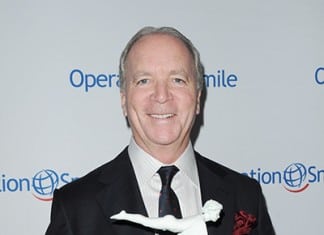 "Days of our Lives" has been on fire lately with a plethora of steamy fall storylines, and something exciting has happened behind the scenes, as well: The show's executive producer,
Ken Corday
, was awarded Operation Smile's John Connor Humanitarian Award!
Sunday, September 21, 2014 4:32 PM EDT
As previously reported
, cast members of NBC's "Days of our Lives" will once again take part in a special "Day of DAYS" fan event scheduled to take place on
Saturday, November 8
at Universal CityWalk in Hollywood. This year the celebration takes place on the actual 49th anniversary of the daytime drama series, making it all the more special for fans looking to see their favorite Salemites in person. As always, the event is free and will begin at 10:00 AM with a "Day of DAYS" welcome party with cast introductions, followed by autograph signings, a cast Q&A session, photo booth fun for fans and much more.  The day will culminate with a preview of an upcoming episode of the drama series immediately following the cast Q&A.
Saturday, September 20, 2014 9:00 PM EDT
"Days of our Lives" debuted the new Chad DiMera on Friday, September 12 with
Billy Flynn
in the shoes of EJ's (
James Scott
) little brother, and the character hit the canvas with an almost literal bang!
Friday, September 19, 2014 5:21 PM EDT
Ratings Report for the Week of September 8-12, 2014
Thursday, September 18, 2014 4:34 PM EDT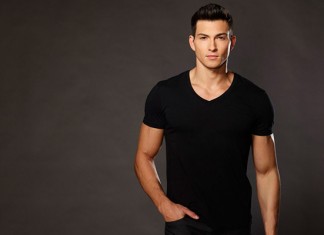 Fall may be fast approaching, but there's no need to worry about getting cold: "Days of our Lives" is keeping it hot with an exciting story involving new resident Ben Rogers! Soap Opera Network caught up with the character's portrayer, Robert Scott Wilson, to get the scoop on what's to come for his alter ego in the weeks ahead. You better hold on tight, because it's going to be a wild ride!
Wednesday, September 17, 2014 1:28 PM EDT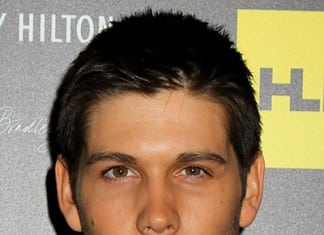 "Days of our Lives" Salem has moved on with a brand new Chad (Billy Flynn), but if that wasn't enough to convince you that previous portrayer Casey Deidrick isn't returning to the role, maybe this will help: He's just been cast on MTV's new drama series, "Eye Candy!"
Wednesday, September 17, 2014 12:36 PM EDT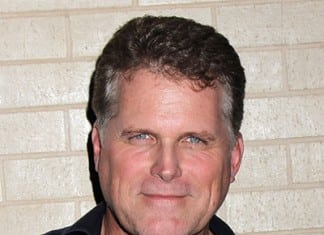 Cape May Stage Equity Theater Company is putting on a production of the Pulitzer Prize winning play "Other Desert Cities" with a super soapy twist: former "Guiding Light" actor Robert Newman (ex-Joshua Lewis; Richard, "Venice") will be performing in the show, which is being directed by former "Days of our Lives," "One Life to Live" and "Guiding Light" director Roy Steinberg!
Friday, September 12, 2014 8:57 PM EDT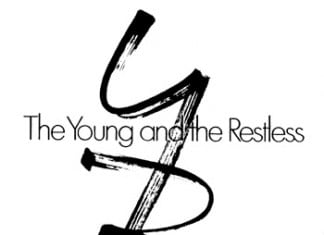 Ratings Report for the Week of September 1-5, 2014
Thursday, September 11, 2014 6:57 PM EDT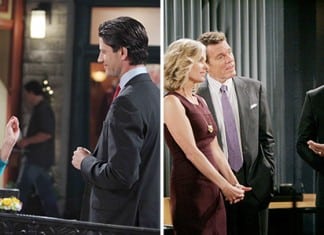 Daytime diva Eileen Davidson has the unique opportunity to be starring on both NBC's "Days of our Lives" and CBS' "The Young and the Restless" at the same time. And with the popular actress showing up in today's "Y&R" promo in addition to appearing in current episodes of "DAYS," Soap Opera Network is asking which soap opera world you prefer to watch her on!
Thursday, September 11, 2014 1:48 PM EDT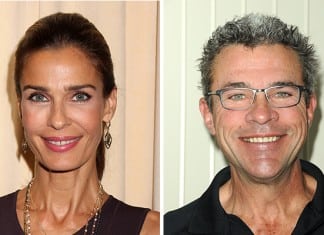 "Days of our Lives'" Kristian Alfonso (Hope Brady) and "General Hospital's" John York (Mac Scorpio) are currently sharing the screen, but not on a soap opera: The pair are the stars of new public service announcements bringing awareness to the fact that 37 million American adults are currently living without a high school diploma.
Thursday, September 11, 2014 12:48 PM EDT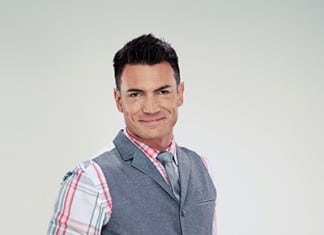 If you tuned into the new OWN/Tyler Perry series, "If Loving You Is Wrong," during its premiere Tuesday night, then you're all too aware that the steamy drama series is nearly too hot to handle! Scandalous sex scenes, drugs, affairs, love, families and friendship are just the tip of the iceberg when it comes to the topics offered on the show, which ended up being the most-watched series premiere in OWN history! Since former "All My Children" star Aiden Turner (ex-Aidan Devane) is smack dab in the middle of the excitement as the stuffy-yet-lovable character Brad, Soap Opera Network met with him to get the lowdown on working with creator/writer/director Tyler Perry, his embarrassing first meeting with Oprah Winfrey and what lies ahead for Brad on the sizzling series!
Thursday, September 11, 2014 12:12 PM EDT
"Days of our Lives'" Deidre Hall (Marlena Evans) is making a special visit to "The Steve Harvey Show" today, and it looks like her appearance will be mirroring her popular "A Kitchen Minute" video posts!
Wednesday, September 10, 2014 3:39 PM EDT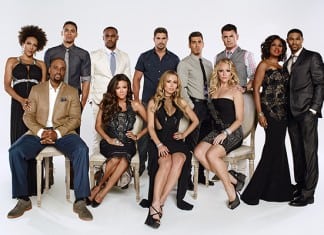 Soap Opera Network teased that OWN's new Tyler Perry series, "If Loving You Is Wrong," is hot, but the series is way more than that: It's literally on fire!