The National Academy of Television Arts & Sciences (NATAS) announced yesterday that it's going to be easier than ever for 41st Annual Daytime Emmy race entrants to submit material and for voters to get their voices heard, as the entire process has shifted to an online space! In addition, entries for this year's awards ceremony are now being accepted, and submission are open in all 81 Daytime categories.
"With six Daytime Dramas ["The Bold and the Beautiful," The Young and the Restless," "General Hospital," "Days of our Lives," "All My Children," and "One Life to Live"] in contention this year, we are thrilled to open the gates for what we expect to be a record year in all Daytime Emmy Award genres," said Malachy Wienges, Chairman, NATAS, in an official press release.  "In addition to adding three new Spanish-language categories, we are implementing a brand new entry/judging system that will allow entrants quick and easy submissions and judges the ability to evaluate nominees at work, at home and just about everywhere else!"
The National Academy of Television Arts & Sciences (NATAS) announced on Thursday, April 11, that the 40th Annual Daytime Entertainment Creative Arts Emmy® Awards will be held on Friday, June 14, 2013 at the Westin Bonaventure in downtown, Los Angeles, CA. The Daytime Entertainment Creative Arts Emmy® Awards honors the numerous crafts behind the many shows that grace Daytime television. The awards itself, however, is not broadcast on television.
As the popularity of soap operas fell in recent years (shown by decreased ratings and the cancelation of several sudsers, leaving only "The Young and the Restless," "The Bold and the Beautiful," "Days of our Lives," and "General Hospital" on the air), the Daytime Emmy Awards shifted to keep up: Gone were the beloved clips showcasing the nominated actors' work and the majority of the show celebrating daytime dramas, in were more moments involving morning, talk, game and cooking shows. And rumor had it that the Emmys would become even less soap-centric as the years went on. But according to the Daytime Emmys' senior executive director, David Michaels, though this year's program has not yet been set, he's sure the ceremony will keep soaps front and center, right where they belong!
"The daytime fan base comes from all genres," he tells Variety. "We have a Facebook page, and it's not just the soap fans. The games and the talk shows have some pretty rabid fans, too. But there's no fans like soap fans."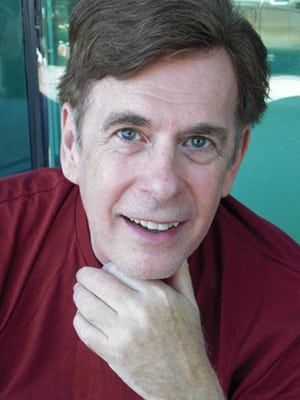 "I think it is a very good possibility! In fact, I think there is a good probability!" said newly appointed Senior Executive Director of "The 40th Annual Daytime Emmy Awards," David Michaels, in an interview with Michael Fairman, when asked about the possibility of the awards ceremony possibly being telecast on television next year. "Malachy Wienges [Chairman, National Association of Television Arts & Sceinces] is working very hard on that as we speak.  That is one of the things that is key … to always keep the Daytime Emmys on the air.  It is what a lot of people look forward to all yearlong, which is that telecast.  I never want to see it go off the air!"
In related news, per a report by Variety back in June, Wienges and NATAS are currently in discussion on ways to combine key elements of the Daytime Emmys, Sports Emmys and News & Documentary Emmys into a new, televised awards event that would "draw upon the added star power that the news and sports events provide." The site states a new awards program wouldn't come about for another three or four years. "Those shows are powerhoused with a lot of talent," said Wienges on the talent appearing at the Sports and News & Documentary telecasts.
As for the possibility of getting the Daytime Emmy broadcast on the air, Wienges said, "We are wide open. We have two networks that are interested, alphabet networks, and we have three production companies interested, and Turner's interested. … I've already engaged an attorney in Hollywood who's done probably dozens of these for different venues."
Considering it is an anniversary year for the Emmys, it would be a crying shame if no broadcast network, particularly ABC or CBS, decided to air the program. Let's just hope that the next couple of months brings about hope for a brighter future for the telecast.
Despite only four soaps remaining on the air, ABC's canceled "One Life to Live" is still eligible in all categories relating to Drama Series (Directing, Writing, Series, Hair, Makeup, etc.) due to it airing enough episodes in 2012 based on NATAS eligibility requirements.
via Press Release
THE NATIONAL ACADEMY OF TELEVISION ARTS & SCIENCES
ANNOUNCES
DAVID MICHAELS
APPOINTED SENIOR EXECUTIVE DIRECTOR OF
THE 40th ANNUAL DAYTIME EMMY® AWARDS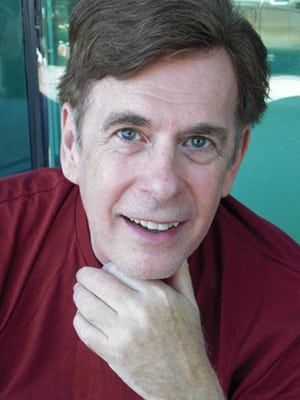 New York – August 21, 2012 – The National Academy of Television Arts & Sciences (NATAS) today announced that David Michaels, Actor, Producer and Founder of TV Cares has been appointed Senior Executive Director of the Daytime Entertainment Emmy® Awards.
"David's experiences in all genres of daytime television make him the perfect candidate to head up our Daytime Emmy® Awards operations," said Malachy Wienges, Chairman NATAS. "His long time association with The Academy of Television Arts and Sciences (ATAS) will be a valuable asset as the two Academies work closer together sharing the same goal of awarding excellence in television."
"The Daytime Emmy® Awards remains the favorite annual event for so very many fans throughout the country," said Mr. Michaels. "In a world where the face of television and especially Daytime is constantly transitioning and changing, we strive to keep the Daytime Emmy® Awards a vital and exciting event. I am very excited and honored to be working with NATAS as Senior Executive Director and about the upcoming awards year."
David began working as an actor and a model at age 17, appearing in New York, around the USA, Canada and in Europe in productions including Godspell, Jesus Christ Superstar, Purlie and Deathtrap. He worked steadily as an actor until he competed on a game show when an immediate fascination with the "behind the scenes" world of Daytime Television led to his first production job with Bob Stewart Productions. He rose quickly from production assistant to producer, doing over 25 pilots and air shows eventually producing shows such as The $25,000 and $100,000 Pyramids, starring Dick Clark, and garnering multiple nominations and two Emmy Awards. He also produced Pictionary for Dan Enright. Transitioning into the talk show world, David produced such shows as Vicki! (2 nominations), Leeza (2 nominations) and Caryl and Marilyn. He also produced and wrote the primetime special, Lie Detector.
At the Academy of Television Arts and Sciences, David served as Co-Chairman of the Daytime Emmy Awards serving on the Board of Governors for 14 years as well as on numerous other committees. He founded TV Cares, ATAS' AIDS awareness committee, chairing the committee with honorary co-chair, Angela Lansbury for 15 years. He also conceived and produced the annual Ribbon of Hope Celebration honoring programs and individuals for responsible programming in the area of AIDS awareness and education. Along with Tom Viola of Broadway Cares/Equity Fight AIDS, he helped to make the Red Ribbon an international symbol of AIDS Awareness. For two years, he produced and wrote The Ribbon of Hope live event as a Television Special for here! Networks, receiving another Daytime Emmy nomination. In addition, David spent ten years as the Director of Special Events for the Western Region of The Actors' Fund of America.
David has produced countless star-studded live charity events, including, Tap Your Troubles Away: The Words & Music of Jerry Herman, Something Wonderful: the Richard Rodgers Centennial, Kurt Weill: The Centennial, Sing Happy: the Music and Words of Kander & Ebb, The Best is Yet to Come: The Music of Cy Coleman, Hooray For Love: The Harold Arlen Centennial; and Everything's Coming Up Roses: The Jule Styne Centennial and Falsettos at the Wilshire Theatre.
About The National Academy of Television Arts & Sciences
The National Academy of Television Arts & Sciences (NATAS) is a professional service organization dedicated to the advancement of the arts and sciences of television and the promotion of creative leadership for artistic, educational and technical achievements within the television industry. It recognizes excellence in television with the coveted Emmy® Award for News & Documentary, Sports, Daytime Entertainment, Daytime Creative Arts & Entertainment, Public & Community Service, and Technology & Engineering. Regional Emmy® Awards are given in 19 regions across the United States. Beyond awards, NATAS has extensive educational programs including the Regional Student Television Awards for outstanding journalistic work by high school students, as well as scholarships, publications, and major activities for both industry professionals and the viewing public. For more information, please visit the website at www.emmyonline.tv