NEW+NOTEWORTHY 
"It started as a friendship, but one night became an obsession" is the message behind "Nurse 3D," a new thriller that finds Paz de la Huerta ("Boardwalk Empire") as Abby Russell, a nurse by day at All Saints Memorial Hospital; by night, Abby hits up the hottest night clubs looking to lure unfaithful men into dangerous dalliances. A new arrival at the hospital, Danni Rogers (played by Katrina Bowden; "30 Rock," "One Life to Live") finds herself receiving unwelcoming attention from Abby, who at first appears to want friendship, but when Danni doesn't seem interested in the type friendship offered, Abby becomes obsessed and begins to turn Danni's world into a living hell. Corbin Bleu (ex-Jeffrey King, "OLTL") also stars in the film as Danni's boyfriend, Steve. The cast is rounded out by Judd Nelson as Dr. Robert Morris, Boris Kodjoe as Detective Rogan, Adam Herschman as Jared, Niecy Nash as Regina, and Martin Donovan as Larry Cook.
With a resume that includes "High School Musical" and several other dancing performances, it's no secret that "One Life to Live's" Corbin Bleu (Jeffrey King) knows how to get down and boogie. But the actor went the extra mile on last night's episode of "Dancing with the Stars," performing a contemporary number with partner Karina Smirnoff that impressed America — and the judges!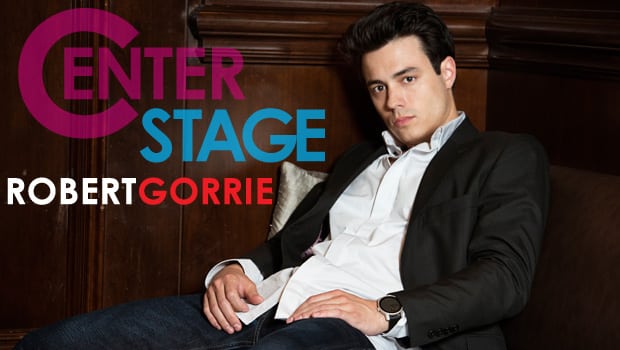 Photo Credit: King PDT/Kimatherapy.com
On Thursday, June 20, Prospect Park announced that they had come to a resolution to the dispute between it and the I.A.T.S.E. (International Alliance of Theatrical and Stage Employees) New York Production Locals 52, 161, 600, 700, 764, 798 and USA829, the union representing stage workers for the soaps, which alleged that Prospect Park had violated the labor agreement with the union. Prior to the resolution, Soap Opera Network spoke with "One Life to Live" star Robert Gorrie (Matthew Buchanan) about the early hiatus as a result of the dispute, his upcoming storyline with Amber Skye Noyes' Michelle, being a leading man on a soap opera and how his show is helping him grow.
"As The World Turns" alums Paolo Seganti (ex-Damien Grimaldi) and Marnie Schulenburg (ex-Alison Stewart) along with "Guiding Light" alum Ron Raines (ex-Alan Spaulding) are joining the cast of The OnLine Network's "One Life to Live," the network announced today. The three former CBS Daytime soap stars make their Llanview debuts this summer in newly created roles.
Snoop Lion returns to The OnLine Network's "One Life to Live" beginning Tuesday, May 28. TOLN has released the following video highlighting Lion's upcoming appearance(s) on the soap as part of his collaborative work in the creation of "Brand New Start," the new theme song used by "OLTL," sung by IZA, who is newly signed to Boss Lady Entertainment and Snoop Lion's Berhane Sound System label.
In a new video released today via Yahoo! TV, The OnLine Network honors the men of Llanview, Pennsylvania ("One Life to Live") which includes shedding new light on David Vickers (as played by Tuc Watkins), introductions to Jeffrey King (Corbin Bleu), and the evolution of Bo and Clint Buchanan (Robert S. Woods and Jerry verDorn), respectively. Of course, there's some insight into Cutter Wentworth (Josh Kelly) as well.
When "One Life to Live" went off the air just over a year ago it was my favorite daily drama and it had been for quite some time. So, while the show's ratings were rising, it was quite a shock to learn it had been canceled in 2011. I would be lying if I said I wasn't nervous with the series coming back, but this time without executive producer Frank Valentini and head writer Ron Carlivati.
Last night at the Z100 relaunch party celebrating the returns of "All My Children" and "One Life to Live" at the iHeart Radio Theater, fans were treated to a Q&A session and meet and greet with "AMC's" Thorsten Kaye (Zach Slater) and Cady McClain (Dixie Cooney) as well as "OLTL's" Melissa Archer (Natalie Buchanan), Corbin Bleu (Jeffrey King) and Erika Slezak (Victoria Lord).
Titled "Brand New Start," The OnLine Network has announced that Snoop Lion, aka Snoop Dogg, has agreed to write, produce and perform on the new theme song for the networks "One Life to Live," which premieres with brand new episodes on Hulu, Hulu Plus and iTunes on Monday, April 29. In a statement TOLN says, "'Brand New Start' speaks to the much anticipated series return and features soulful singer, Iza Lach, newly signed to Snoop's Berhane Sound System label, and Snoop Lion himself."
If you think you're excited about the return of "One Life to Live," which debuts on iTunes, Hulu and Hulu Plus on Monday, April 29, wait until you hear how excited these goats are! Uhhhh… Nope, that's not a typo, folks. In The OnLine Network's latest teaser for the sudser, goats are front and center.