ALL ARTICLES ABOUT

Clementine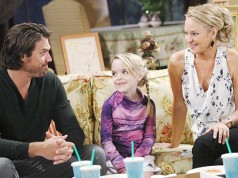 If you find yourself tuning into CBS' "The Young and the Restless" later this month and think you're seeing things when Faith Newman appears on your screen as someone you may have seen not too long ago, don't be too surprised. Actress McKenna Grace is once again stepping into the role of Sharon (Sharon Case) and Nicholas Newman's (Joshua Morrow) little girl following news of current portrayer, Aly Lind, booking a role in a pilot for TNT. Grace actually took over the role of Faith from Lind when she appeared from July 2013 to June 2014, when Lind returned.
Primetime
on Saturday, June 14, 2014 @ 7:56 PM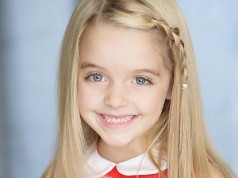 ABC Studios has extended the cast option for its ABC pilot, "Clementine," which features "The Young and the Restless'" McKenna Grace (ex-Faith Newman) and Kevin Alejandro ("Ugly Betty"), reports Deadline.