Christopher Allen

ALL THINGS RELATED
Thursday, December 26, 2013 2:17 PM EDT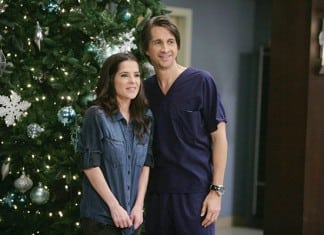 As a result of the Friday, December 20 preemption, ABC's "General Hospital's" is currently behind in its airing schedule. What that means is that the previously scheduled "Home for the Holidays" themed episode set to air today, will instead air on Friday, December 27. Also shifted is the debut of "GH" newcomer Ryan Paevey in the contract role of Nathan West. The character, who was originally set to debut on tomorrow's episode, will instead debut on the Monday, December 30 episode in scenes alongside Kirsten Storms' Maxie Jones, who seeks to get out of town just as Port Charles gets ready to celebrate the New Year as a result of the recent baby drama and the need to clear her head. In real-life, Storms is headed for maternity leave as she's due to give birth in January to a little girl by husband and former "GH" co-star, Brandon Barash (ex-Johnny Zacchara).
Friday, December 6, 2013 8:10 PM EDT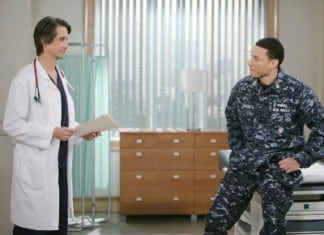 As previously reported, ABC's "Home for the Holidays" special event will be hitting "General Hospital." Soap Opera Network has learned that Christopher Allen, a real life United States military veteran who served four years in the U.S. Air Force, will be appearing on the Thursday, December 26 episode as military veteran CPO Hicks.