Chris Robinson

ALL THINGS RELATED
Friday, March 29, 2013 4:02 PM EDT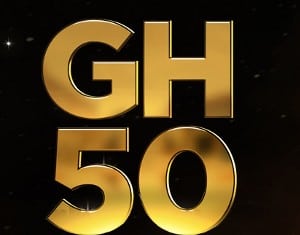 On Monday, April 1, ABC's "General Hospital" will celebrate its 50th anniversary. While the previously planned celebratory episode will now air on Tuesday, April 2, due to a national network preemption on Wednesday, March 13, fans will not be disappointed with the returns of such "GH" legends as Rachel Ames (Audrey Hardy), Stuart Damon (Alan Quartermaine) and Chris Robinson (Rick Webber), who were all originally scheduled to appear on the Friday, March 29 episode of the soap prior to the aforementioned preemption.
Friday, March 15, 2013 6:45 PM EDT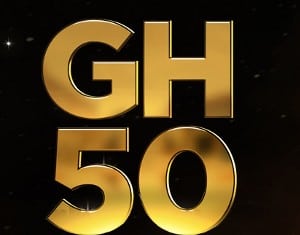 On Saturday, April 6, fans of ABC's "General Hospital" will be able to learn more about the 50 year history of one of television's longest running programs. On that day, ABC News will feature the soap during that night's airing of "20/20," Soap Opera Network has learned.