Blue Mountain State

ALL THINGS RELATED
Thursday, May 16, 2013 4:06 PM EDT
Some of you are going to say it, others are going to shout it, but the thought that comes along with the news that Hope is getting a new love interest other than Scott Clifton's Liam Spencer is "Well, it's about freaking time!" Yep, Kim Matula's alter ego will finally be caught up in a romantic situation sans Bill's son. In fact, a rep confirms that another Emmy winner — Darin Brooks (ex-Max Brady, "Days of our Lives) — will be the one stealing Hope's heart!
Monday, December 22, 2008 6:40 PM EDT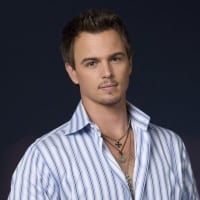 "Days of our Lives" may be a sinking ship, but that won't stop Darin Brooks (Max Brady) from expanding his horizons.