Topic:
As The World Turns
(SoapOperaNetwork.com) — "One Life to Live" is forced to recast the character of Cole Thornhart, who is serving a prison sentence for murdering Eli Clarke (Matt Walton) with Broadway star Van Hughes only one day after Brandon Buddy returned to the role.
According to reports, Buddy became unable to continue with the show after taping only one episode, leaving the show's producers in limbo as they scrambled to find a replacement, claiming it was too late to rewrite the scenes, since the show wraps production on its ABC run next Friday.
"OLTL" is said to have re-shot all of Buddy's scenes with Van Hughes, who first taped with Kristen Alderson, who plays Cole's ex-girlfriend and mother of his child, Starr Manning, on Tuesday of this week. No word on the number of episodes the actor will appear in.
This is not Van Hughes' first time in Llanview. In September 2010, he briefly appeared as preppy art student Simon Ulrich in scenes with Gigi Morasco (Farah Fath) and Cristian Vega (David Fumero). He also had a recurring role on "As the World Turns" as Gil Penn from 2006-07. His first airdate is unknown.
(SoapOperaNetwork.com) — Even though nearly a dozen "One Life to Live" cast members have already signed on to remain with the show when it moves to online production with Prospect Park in the coming months, at least one actress won't be sticking around to make the transition. Terri Conn (Aubrey/Christine) tells Soap Opera Weekly that "I'm not going to stay."
In an interview with the actress in the latest edition of the magazine Conn, who joined the cast of "OLTL" in 2010, admits to basing her decision on her age (she is 36), saying "I've made the very hard decision because I'm not getting any younger and if I'm going to do it I've got to do it now to see if there is anything else out there for me that might have longer longevity. I don't have any plans to move [to L.A.]; I would prefer to be in New York. The types of shows that are here I'm really excited about."
Prior to joining "One Life," Conn played Katie Peretti on "As the World Turns" from 1998-2010. After more than a decade in daytime, she admits her desire for a career change. "That's the thing about being in a contract on daytime. It's such an amazing job but there are all these other opportunities that you can't necessarily do. They will try to get you out, but you are under a contract with them and that's your first priority. I've been tied to a contract for 13-14 years, so I'm excited to get out and try the other stuff."
Meanwhile, when asked by a fan about whether or not he would be staying with the show, Conn's husband and "OLTL" co-star Austin Peck (Rick) tweeted earlier this week that "[I] don't know yet." Peck joined "One Life to Live" in the recurring role of porn director turned music producer Rick Powers in March of this year. The couple were married on July 1.
(SoapOperaNetwork.com) — With the cancellations of "All My Children" and "One Life to Live" back in April it was unclear at the time as to where their replacement shows "The Chew" and "The Revolution" would film their daily episodes. Now with "Chew" filming in New York and soon "The Revolution" set to begin filming in New York as well, Soap Opera Network has learned that ABC Daytime is shifting much of its operations to New York City including talent management and media relations.
Along with the behind the scenes shift to New York, look for Katie Couric's new syndicated talk show to be filmed there as well. As previously reported, Couric's new show will replace "General Hospital" in the 3:00 PM ET/2:00 PM CT/PT timeslot as ABC is set to hand over the hour back to its affiliates beginning in September 2012 in hopes that their affiliates will choose to pick up what the company deems to be a more profit sharing program.
With just three hours left available to program effective September 2012, "General Hospital," which will be the last remaining regularly scheduled daytime soap still airing on ABC and the last daytime series (scripted or otherwise) produced by ABC filming in Los Angeles, will be fighting for its survival in the coming months as it goes head-to-head with "The Chew" and "The Revolution" when it comes to the almighty dollar (ie. which show brings in enough income relative to cost). Upon announcing the timeslot shift for "GH" back in June, Jori Petersen, Vice President, Publicity, ABC Daytime/SOAPnet stated via a company press release that "The announcement does not mean the inevitable cancellation of 'General Hospital.' Rather it means that in September 2012, we will program our daytime block with our three strongest shows. We'll have options for the daytime daypart just like we do each year with prime-time. We believe in all of our shows and the ones that our viewers want will be the ones that continue. There are many options that could happen … only time will tell. We are simply giving ourselves options for the future, which is a smart way to do business. The best way to ensure a favorite show stays on the air is to watch it."
New York's last remaining regularly scheduled daytime soap opera, "One Life to Live," is set to film its final episode on the afternoon of Friday, November 18 and air its series finale in January 2012. "All My Children," "As The World Turns," "Guiding Light," "Another World," "The City" and "Loving" were the last regularly scheduled daytime soaps to film in New York City. In the case of "AMC," the soap moved to Los Angeles in January 2010 in a cost saving move after nearly 40 years on television. The soap was later canceled along with "One Life to Live" in April 2011, four months after celebrating its 41st anniversary.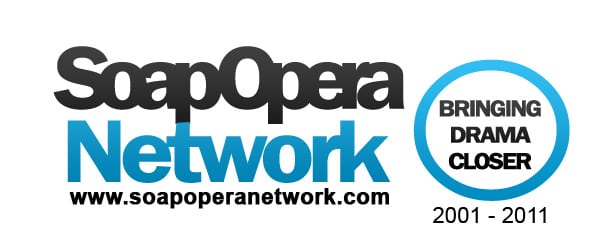 (SoapOperaNetwork.com) — October 8, 2011 marks the tenth anniversary of Soap Opera Network, an online magazine celebrating the world of soaps past, present and future.
Soap Opera Network began as an online message board on the then popular ezBoard (now called Yuki) platform by two individuals that wanted to start a more industry based discussion forum for fans of the soap opera genre with the idea that not only could one discuss the comings, the goings or the general news of the day, but have the opportunity to learn more about the names, the faces and the minds of the people that help make daily dramatic serials happen year in and year out. At launch, soap operas "All My Children, "As The World Turns," "The Bold and the Beautiful," "Days of our Lives," "General Hospital," "Guiding Light," "One Life to Live," "Passions," "Port Charles," and "The Young and the Restless" were on the schedules of television networks ABC, CBS and NBC.
In November 2002, Soap Opera Network left ezBoard and became its own .com service.
Thanks to elaborate databases such as a ratings archive (how soaps rated over the years), episode count archive (who appeared in episodes of a soap opera each and every month and year), its end credit archive (who wrote, directed or produced each episode), including a listing of episode writers and directors along with profile pieces on more than 80% of the writers, producers and directors, Soap Opera Network has cornered the market on information surrounding the inner workings of the soap opera format.
Over the course of its ten years, Soap Opera Network has interviewed a number of daytime's biggest stars and behind the scenes personnel including Susan Lucci, Erika Slezak, Melody Thomas Scott, Maurice Benard, Steve Burton, Sarah Brown, Hillary B. Smith, Robert S. Woods, Ilene Kristen, Ken Corday, Cameron Mathison, Cady McClain, Eden Riegel, Judith Light, Bradley P. Bell, Brian Frons, Maria Arena Bell, Sherri Shepherd, Daniel Goddard, Greg Meng, Marlene McPherson, Darrell Ray Thomas, Nancy Curlee, Melissa Archer, Kristen Alderson, Julie Pinson, Ron Carlivati, Frank Valentini, Linda Dano and many more.
Current Soap Opera Network staff is as follows:
Xavier Toups, Co-Founder
Errol Lewis, Editor in Chief; General Hospital Editor; Days of our Lives Editor
Angela Rosa, Managing Editor; All My Children Editor
Scotty Gore, Managing Editor; One Life to Live Editor
Venus Stone-Cutter, The Young and the Restless Editor
Gehrig Burnett Jr., The Bold and the Beautiful Editor
Nelson Branco, best known as the writer of the popular Suds Report column for website TV Guide Canada and for his contributions to magazine Hello! Canada is back! This time he's Uncensored.
With Soap Opera: Uncensored, fans of Branco will notice the same writing style from his Suds Report, which includes an interview, translated comments on daytime moves, a breakdown of what's happening on each soap and his uber-popular Blind Items.
For just $1.99 per issue, readers will receive 60 pages of news, notes and even an interview from "Venice: The Series" star Crystal Chappell where she explains why her online web soap is recasting roles played by Gina Tognoni (ex-Kelly Cramer, "One Life to Live") and Wes Ramsey (ex-Sam Spencer, "Guiding Light").
Snippet from Chappell Interview…
Despite winning an Emmy for Venice, Chappell still has to deal with the cruel realities of show business. But hey, what's a soap without cast changes? My boyfriend Eric Martsolf has joined the Sapphic web serial as a recast. The 'DAYS' hunk will be replacing Wes Ramsey, who is currently in New York City shooting 'The Playboy Club.' "Eric's wonderful in this," compliments Chappell. "Eric's always been supportive of the show. I had to shoot this character with or without Wes, so I sent the script to Eric, and luckily he agreed to do it. It was so much fun to see actors I love and respect in different parts. And you can talk to Eric about this — but this was a part he was born to play!" Also, don't expect Gina Tognoni back as Sami. "She can't do it," sighs Chappell. "So I have to recast the role. I have someone in mind, but I can't say who."
Soap Opera: Uncernsored:
Inside the Issue
INSIDE: Crystal Chappell Exclusive – Life After DAYS! Also: Why Venice is recasting Gina Tognoni and Wes Ramsey! Plus: Molly Burnett and Christian LeBlanc join Gina and Company!
Exclusive: Major Daytime Emmy Award changes!
Melody Thomas Scott VS. Sony: What really happened!
Is James Scott leaving DAYS?
Alleged Stalker Shocker Involving — Wait For It — John Driscoll!
Andrea Evans's Cancer Victory!
Inside Dirty Soap! Is Eden Riegel AMC-bound?
The truth behind Megan Ward's GH firing!
Drama at THE CHEW!
Y&R's Christel Khalil divorce drama!
More turmoil at THE TALK?
Four Decades Later: DAYS Chief Ken Corday finally gets a clue!
Last week's Soap Reviews; Next Week's Preview Cheat Sheet! And every week: Blind Items!
If that wasn't enough to get you interested, here are this weeks blind items from Soap Opera: Uncensored (as written by Nelson Branco):
—Which boring character is headed back to his old stomping grounds?
—Which super villainess is returning to her old show with a new-ish face?
—Expect some major firings very soon!
—Which despised star is cleaning up his or her a-hole act? But co-stars are dubious.
–Which soap actress in major trouble physically, mentally, and professionally?
—–Which new actor is as "gay as a handbag," says one co-star, but the acting novice thinks he's fooling people into thinking he's straight?
To order your copy of the first edition of Soap Opera: Uncensored, click here.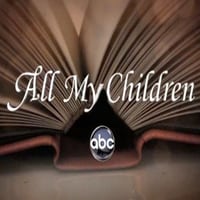 (SoapOperaNetwork.com) — Here is a comparison of the last four cancelled soap operas.
Total Viewers
Households
Women 18-49 Rating
Women 18-49 Viewers
Final Episode
All My Children

September 19-23, 2011

2,990,000 (+499,000)
2.3/7 (+.4)
1.1/7 (+.3)
689,000 (+157,000)
3,475,000
As The World Turns

September 13-17, 2010

2,593,000 (+18,000)
1.9/7 (same)
0.9/6 (same)
610,000 (-10,000)
2,846,000
Guiding Light

September 14-18, 2009

2,602,000 (+512,000)
1.9/6 (+.4)
1.0/6 (+.3)
637,000 (+152,000)
2,975,000
Passions

September 3-7, 2007

1,645,000 (-22,000)
1.3/4 (same)
1.0/6 (same)
629,000 (-29,000)
1,681,000
Note #1: Comparisons are to the shows penultimate week.
Note #2:  Passions' numbers are for the final NBC broadcast, not DirectTV.
(SoapOperaNetwork.com) — Even though viewers have yet to learn the identity of Kim's (Amanda Setton) comatose friend, look for her doctor to make his first appearance at the Kentucky hospital next month as her conditions takes a sudden change. And it is a face that some soap fans may remember.
Kurt McKinney, best known for his roles as Matt on "Guiding Light," Ellis on "As the World Turns," and Ned on "General Hospital," will make his "One Life to Live" debut in what is believed to be the recurring role of Dr. Fascinella on Friday, October 14. While the show is keeping mum on the details surrounding his debut, we can tell you that the show released an audition script for the role recently. That script, however, was a recycled version of the one released earlier this year for the role of Dr. Pryor, who told Bo (Robert S. Woods) and Nora (Hillary B. Smith) that Matthew (Eddie Alderson) had suffered severe brain trauma, as the show worked to keep the true identity of Kim's friend a secret.
McKinney isn't the first employee of the unnamed Anchorage, Kentucky hospital to be cast. Adriane Lenox first aired as Nurse Judy, whom Rex (John-Paul Lavoisier) recently pumped for information, on Monday, September 19. The show also just released a casting call for a receptionist who will be tied to the storyline as well. And on Monday, October 17, Paul Hickert will play "Kentucky Cop #2."
In a interesting twist, McKinney himself is a Kentucky native, as is Farah Fath (Gigi), who is rumored to be tied to the storyline as well.
In other news…
Want to get a sneak peek at which sets and clothing will be used will be used in some upcoming scenes and episodes? If so, then check out these behind-the-scenes pictures of Jerry verDorn (Clint) giving two lucky fans a tour of the studios back in August.
(SoapOperaNetwork.com) — The 25th Annual Broadway Fleamarket sponsored by Broadway Cares/Equity Fights AIDS took place today and several of daytime's biggest stars were on hand as celebrity guests including stars from "One Life to Live" such as Kristen Alderson (Starr Manning), Andrew Trischitta (Jack Manning), Gina Tognoni (ex-Kelly Cramer), Sean Ringgold (Shaun Evans), Ilene Kristen (Roxy Balsom) and even former cast member Judith Light (ex-Karen Wolek). Also in attendance was former "Guiding Light" actor Ron Raines (ex-Alan Spaulding), who is currently appearing in previews for the Broadway production of "Follies." Raines' former "Light" co-star Marj Dusay (ex-Alexandra Spaulding) was scheduled to appear but had to cancel due to illness. Also scheduled was "As The World Turns" actresses Eileen Fulton (ex-Lisa Grimaldi) and Ellen Dolan (Margo Hughes). Soap Opera Network spoke with a few of the stars and learned some interesting tidbits, one of which being that Ringgold received his offer from Prospect Park on Friday and he's since decided to continue with the show when it moves to the web in January along with "All My Children."
"You know what's funny, I was making up my mind cause I got the offer to come over on Friday [September 23] actually and I didn't give them my response, but after speaking with a couple of hierarchies, I just said 'you know what? I'll give it a year!' Why not? So I'm going to come over to Prospect Park." As for what the new version of the soap may look like and what fans can expect, Ringgold emphasizes that "There's going to be more of a free reign to do more things on the internet than you could normally do on network. It could get quite interesting. I'll leave that open for the imagination." As for the chance of new faces popping up and where they'll find their new filming digs, the actor says "I'm sure there are going to be new characters who are going to be brought on and I hope the studio goes to Brooklyn because I live in Queens. Although coming into Manhattan wouldn't be a bad thing – I'll miss Manhattan – but to just be able to wake up out of the bed and drive 10 minutes over to the studio. I'll be in heaven."
What is Ringgold looking forward to most for his character as the soap transitions from ABC to Prospect Park? "As long as Shaun is there for Destiny, and being supportive of his sister with her decision, whichever way we'll see how that turns out to be… just to be there for [my] sister and to make sure she's good and also my mom. They're going to bring my pops back and it'll be great if Greg [Terrell Tilford] popped up as well." Speaking of Destiny, particularly her portrayer Shennell Edmonds, can we expect to hear news of her continuing as well? While Ringgold couldn't confirm it as fact, he does hope it turns out to be the case.
Lastly with "One Life to Live" being canceled in April by ABC only to be picked up in July by Prospect Park, what happens to the planned series finale that was scheduled to air in January? "I'm sure they are changing the story a little bit because we're going to continue on with Prospect Park."
Tom Casiello
Breakdown Writer for "As The World Turns" on September 11, 2001
Tuesday mornings at "As the World Turns" usually meant all the writers, producers, CBS network folks, and P&G executives gathering in a conference room to turn pages from the breakdowns written last week, and sit through hours of notes. It was usually a day of neuroses and worry for any writer as our words were picked apart.
I remember being alone in my apartment that morning, standing in my bedroom getting dressed when the first plane hit. My roommate called from her office in Midtown, and we shared a far-more-nervous-than-either-of-us-wanted-to-admit chuckle about some moron who didn't know how to fly before we hung up. Curiosity got the better of me, and I headed up the fire escape to the roof of my building. I live right over the Manhattan Bridge in Brooklyn, so the Towers were right there in front of me when the second plane hit. At that point, over the undercurrent of worst-case scenarios flowing through my head, I had only one screaming thought pounding away – You. Have. To. Get. To. The. Studio.
JC Studios is much farther out in Brooklyn, closer to Coney Island than Manhattan. My friends… my family… the people I'd spend most days and nights with working and playing and laughing and producing and practically LIVING with were all out there. I needed to get away from downtown Manhattan and get to THEM. I called the car service we used, and at that point, the city was still about twelve minutes away from complete and total panic, so I was still able to get a car sent to my apartment. I packed up what I believed were the most important things in my life: my keys, my MetroCard, my Palm Pilot, three DVDs, a laptop… and an 88-key Casio keyboard. (Why the keyboard? I have absolutely no idea – all I know is that it made sense at the time.)  The car picked me up – and by then, the march of people coming over the bridge had begun.
I got to the Brooklyn studio before the first tower fell. A few writers had made it in, our executive producer, and a few of the network executives.  I remember being completely shell-shocked watching the Towers fall on the TV, while the executives decided that we should have the notes meeting anyway. I remember frantically scribbling notes in the margin about whether or not to tag a scene on Barbara almost catching Carly designing clothes for her fashion house, or to save that moment for the next act, as New York City fell into chaos on the television above, all the while thinking to myself "Does any of this matter right now??" (In the executive's defense, I also lugged a full electric piano with me all over Brooklyn that day – people do strange things in those circumstances. There's no explaining it.) I spent the rest of the day and night at that studio, sitting in offices with my co-workers and best friends, watching TV and wondering "When is it safe to go home? And do I even want to go home?" When I finally did, there was an inch of ash on my fire escape – the wind had taken it right over the water onto my apartment. I didn't sleep that night – I was up until sunrise contacting everybody I knew to tell them I loved them. And I cried. A lot.
Ten years later, I choose to remember September 11th not by the acts of terrorism, or by the fear and anger, or by the ridiculous notion that how we tagged a scene with Barbara and Carly mattered at all in that moment. Instead, I remember the bonds of friendship with the other writers and production staff I felt that day. I remember that day by embraces. By a hand holding mine. By a shared look. By finding ways to even get a smile out of the person crying next to me.  By holding on to the Oakdalians stuck at the studio for dear life and not letting go – and the way they did the same for me. (Even as they were saying "A keyboard, Tom? Seriously?" and I'd respond with "Dude, I just sat through the network meeting!" – yeah, those are the smiles I was talking about before.) There was so much dread that day, but I don't focus on that now. Rather, I focus on the bonds that were cemented that day between myself and the cast/crew of "As the World Turns."  Their friendship, their warmth, and their unrelenting compassion got me through that day… and later that week when we had to keep writing, even as I was walking back over the bridge to help in any way I could, I remember the phone calls and e-mails and the way we all just pulled together, even as we had to face working. (My favorite network note from the following week's breakdowns was "Why is every character in these outlines crying or angry or both?" )
But the show… and the city… must go on. Even now, to this day, those of us stuck in the Brooklyn studio that day remember the horror and the tragedy and the almost-insurmountable sadness… but above all of that, there's a shared sense of connection. Of odds overcome. Of friendship and family. A bond that can never be broken.
That's the only way I want to remember that day.