As The World Turns

ALL THINGS RELATED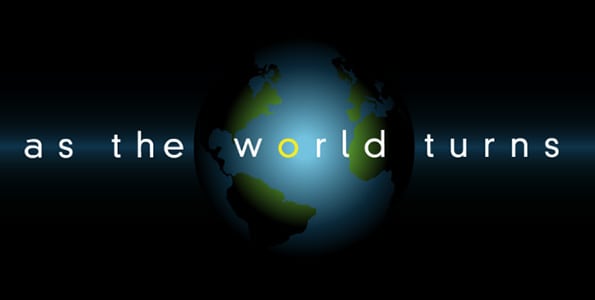 Aired on CBS
Wednesday, February 13, 2008 2:06 PM EDT
EXCLUSIVE: Soap Opera Network has learned the names of soap opera writers who declared "Financial Core" status to keep on working during the strike. By going "Fi-Core," these writers can never be members of the WGA again but they continue to pay reduced union dues and the Guild is obligated to continue providing services such health insurance, pension and residuals. Though they can still work on Guild projects, Guild members will not be keen to hire them.
Sunday, December 24, 2006 10:22 PM EDT
ABC, CBS, and NBC are not in the the mood to show you the fantasy of daytime drama on Christmas day. The networks have decided to ignore it's female demographic, and go after the men and children in the house courtesy of Christmas specials and sports, sports and more sports.