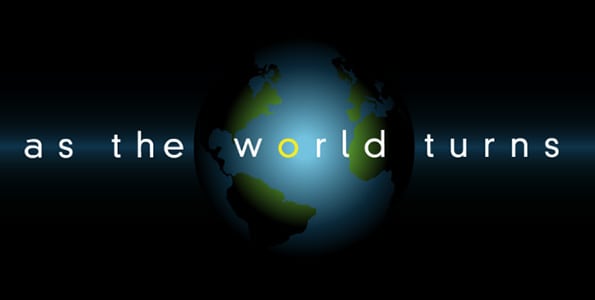 Aired on CBS
Soap Opera Network has learned that Marlene McPherson and Darrell Ray Thomas, Jr. were fired and replaced by Gary Tomlin and Christopher Whitesell.
Although the likelihood was expected thanks to the loss of long-time soaps "All My Children" and "One Life to Live" in 2011 and 2012, which were preceded by the departures of "Guiding Light" and "As The World Turns" in 2009 and 2010, news broke on Thursday, March 22 that after 22 years in publication Soap Opera Weekly would end its successful run as one of the premier soap opera magazines. The final decision to end the mag was just one of many blows the soap opera industry has felt in as many years. Soap Opera Network takes a by the numbers look at Weekly and how its readership levels helped lead to its ultimate demise.
Here is a comparison of the last five cancelled soap operas.
"One Life to Live" is forced to recast the character of Cole Thornhart, who is serving a prison sentence for murdering Eli Clarke (Matt Walton) with Broadway star Van Hughes only one day after Brandon Buddy returned to the role.
Daytime Stars and Stripes 2011 held on Sunday, October 9, 2011.
Even though nearly a dozen "One Life to Live" cast members have already signed on to remain with the show when it moves to online production with Prospect Park in the coming months, at least one actress won't be sticking around to make the transition. Terri Conn (Aubrey/Christine) tells Soap Opera Weekly that "I'm not going to stay."
With the cancellations of "All My Children" and "One Life to Live" back in April it was unclear at the time as to where their replacement shows "The Chew" and "The Revolution" would film their daily episodes. Now with "Chew" filming in New York and soon "The Revolution" set to begin filming in New York as well, Soap Opera Network has learned that ABC Daytime is shifting much of its operations to New York City including talent management and media relations.
October 8, 2011 marks the tenth anniversary of Soap Opera Network, an online magazine celebrating the world of soaps past, present and future.
Nelson Branco, best known as the writer of the popular Suds Report column for website TV Guide Canada and his contributions to magazine Hello! Canada is back! This time he's Uncensored. With Soap Opera: Uncensored fans of Branco will notice the same writing style from his Suds Report, which includes an interview, translated comments on daytime moves, a breakdown of what's happening on each soap and his uber popular Blind Items.
Here is a comparison of the last four cancelled soap operas.