Arianne Zucker

ALL THINGS RELATED
Thursday, May 1, 2014 9:05 AM EDT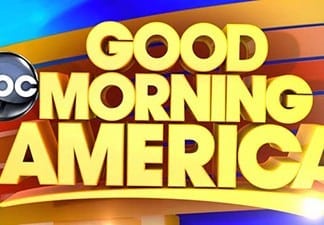 During the final minutes of ABC's "Good Morning America," the morning show revealed selected nominees for the 41st Annual Daytime Emmy Awards," which remains without a TV home despite being scheduled to take place on Sunday, June 22 live from the Beverly Hilton Hotel. According to David Michaels, Senior Executive Director and Co-Executive Producer of the awards show, however, The National Academy of Television Arts & Sciences does plan to stream the ceremony online if no TV deal can be made for this year.
Wednesday, March 26, 2014 12:48 PM EDT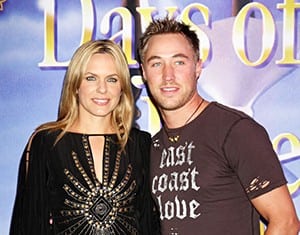 Though "Days of our Lives'" Arianne Zucker (Nicole Walker) and Kyle Lowder (ex-Brady Black, "DAYS;" ex-Rick Forrester, "The Bold and the Beautiful") managed to keep recent details regarding their marriage mostly under wraps, the cat is finally out of the bag: The couple is no longer together.
Monday, March 3, 2014 12:02 PM EDT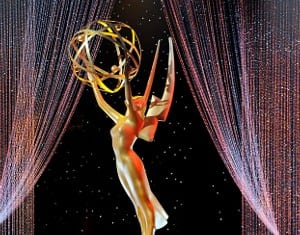 Earlier today the National Academy of Television Arts & Sciences, in cooperation with the Academy of Television Arts & Sciences, announced the Drama Performer Pre-Nominations for this year's Daytime Emmy Awards.
Thursday, December 26, 2013 5:57 PM EDT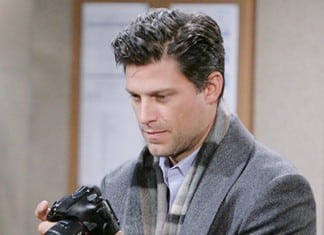 The last few weeks have been anything but easy for "Days of our Lives" Eric, who lost his position as a priest after an explosive sex tape scandal stunned the town of Salem. And according to his portrayer, Greg Vaughan, the character is in for an uphill battle with no end in sight. But it is a soap opera, after all, so you can bet there's going to be a love twist within the darkness that currently encapsulates the former priest's life! Read on to get Vaughan's take on the weeks ahead and whether or not he thinks a romantic relationship between Eric and Nicole (Arianne Zucker) is in the cards for next year!
Wednesday, November 27, 2013 6:48 PM EDT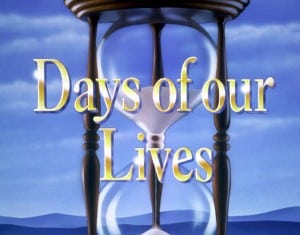 The rest of the country may have been preparing for Thanksgiving by sending out dinner invites, planning menus, buying turkeys, selecting table settings and betting on the day's big game, but Soap Opera Network has been getting ready for the celebratory day in a different way: Reaching out to several of your favorite "Days of our Lives" stars and getting the scoop on what they're most thankful for! Read on for their answers and then join in on the fun by leaving a comment below telling us what you're most grateful for this holiday season!
Tuesday, November 19, 2013 4:44 PM EDT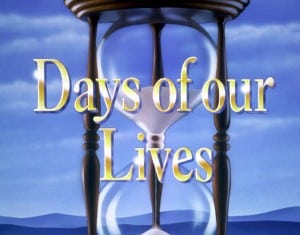 This week on "Days of our Lives," the heat between Daniel (Shawn Christian) and Nicole (Arianne Zucker) builds to an exciting kiss between the pair! But will the scintillating smooch be a game changer? Soap Opera Network caught up with both actors to find out!
Monday, October 21, 2013 2:18 PM EDT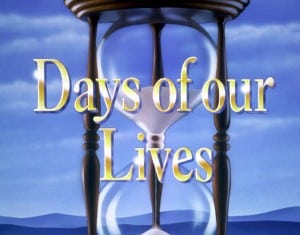 On Thursday, October 17, several LGBT (Lesbian, Gay, Bisexual, Transgender) organizations and individuals celebrated Spirit Day, which asks people to take a stand against bullying and show support for LGBT youth by wearing the color purple. NBC's "Days of our Lives" took a stand and showed its support as cast members donned purple shirts, jackets and even ties.
Friday, July 19, 2013 11:31 PM EDT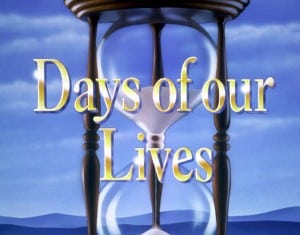 "Days of our Lives" stars Eric Martsolf, Jen Lilley, Kate Mansi, Greg Vaughan, Shawn Christian and Arianne Zucker attended the grand opening celebration of Le Jolie Medi Spa on Thursday, July 18th.
Monday, June 24, 2013 8:04 PM EDT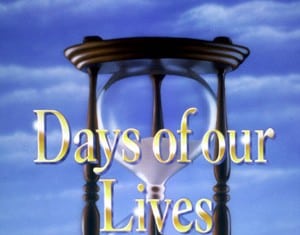 During the Creative Arts Emmy Awards on Friday, June 14, Arianne Zucker (Nicole Walker, "Days of our Lives") gave Soap Opera Network an exclusive in character interview regarding the storyline involving Nicole and Eric Martsolf's Brady Black.
Tuesday, June 18, 2013 5:24 AM EDT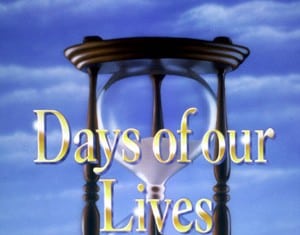 "Eighteen nominations later and here we are," said Ken Corday, executive producer, "Days of our Lives," in an exclusive interview with Soap Opera Network shortly after the NBC Daytime drama series nabbed its first Daytime Entertainment Emmy Award in 35 years in the category of Outstanding Drama Series. The last time the show won in the category was in 1978, per the National Academy of Television Arts & Sciences.
Monday, June 17, 2013 10:22 PM EDT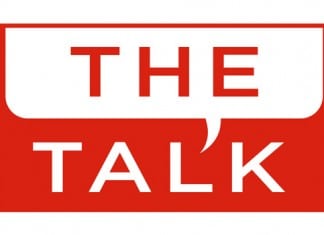 The top winners from yesterday's 40th Annual Daytime Entertainment Emmy Awards most likely partied hard in celebration of their wins last night, but that didn't stop them from showing up on today's episode of CBS' morning show, "The Talk!"
Thursday, June 13, 2013 2:52 PM EDT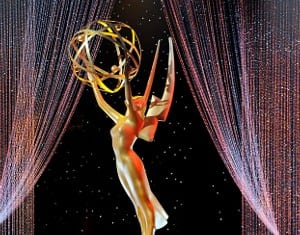 The 40th Annual Daytime Entertainment Emmy Awards are set to be an exciting night filled with appearances from the industry's biggest stars — some of which will also be presenting awards on stage during the big night. Read on to find out if your favorites will be handing the Outstanding Supporting Actor and the Outstanding Supporting Actress winners their coveted awards!
Tuesday, May 7, 2013 3:45 PM EDT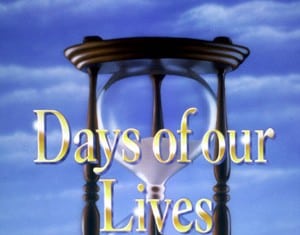 "Days of our Lives'" Arianne Zucker may have received a nomination for Outstanding Supporting Actress in this year's Daytime Entertainment Emmy Awards race, but she's not taking all of the credit. "I'm so proud of all of us," she says of her nomination as well as the show's 17 other Emmy nods. "We're an ensemble cast and crew. There's no "I" in this team. I had Shawn Christian [Daniel Jonas] and Missy [Reeves, Jennifer Horton], almost everybody in my scenes, so I didn't do it alone. So that's what's pretty cool. Everybody helped lift me up."