Anna Gunn

ALL THINGS RELATED
Monday, May 12, 2014 8:45 AM EDT
Before meeting with reporters later this morning and advertisers this evening, FOX announced its Fall 2014 primetime schedule that includes a portfolio of new content for the 2014-2015 television season, which join FOX veterans "American Idol," "Animation Domination High-Def," "Bob's Burger," "Boom!," "Bones," "Brooklyn Nine-Nine," "Family Guy," "The Following," "Glee," "Hell's Kitchen," "Hotel Hell," "Masterchef," "Master Junior," "The Mindy Project," "New Girl," "The Simpsons," "Sleepy Hollow" and "So You Think You Can Dance." Each series returns with new seasons airing at various points through 2014-2015.
Thursday, July 18, 2013 2:07 PM EDT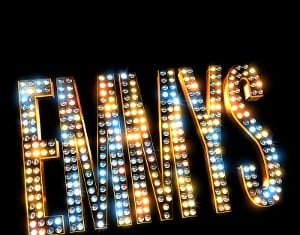 The anticipation leading up to the announcement of the 65th Primetime Emmy awards has been building for weeks, and "Breaking Bad's" Aaron Paul and "How I Met Your Mother's" Neil Patrick Harris finally made the official list public this morning. Watch the video below, or read on for the full list from Soap Opera Network detailing who's in the running for the coveted golden statues!