Friday, March 29, 2013 7:18 PM EDT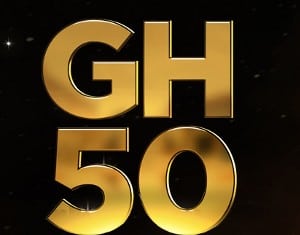 According to Entertainment Tonight, which has your exclusive first look, the Monday, April 1 and Tuesday, April 2 airings of ABC's "General Hospital" will have fans receiving a special treat as the soap has mixed together several of its iconic opening sequences into a 35 second mash-up that honors the history and legacy of television's longest-running current dramatic series.
Monday, March 18, 2013 3:02 PM EDT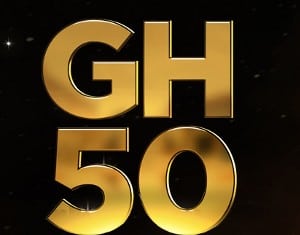 ABC has partnered with amfAR, The Foundation of AIDS Research, to celebrate the 50th anniversary of "General Hospital." In a press release issued today, the network said that as "GH" approaches its 50th year on the air (Monday, April 1), it will return the popular Nurses Ball event after a 12 year absence (not since 2001). amfAR's participation includes storyline integration that will mark the first time that a real-life charity will be involved in the event.