All My Children

ALL THINGS RELATED
Daytime soap opera airing on Weekdays on ABC. Weeknights on SOAPnet.
Friday, September 30, 2011 12:01 AM EDT
"All My Children's" television run comes to an end, "The Chew" debuts in its place, and "One Life to Live" asks fans to sample Ford's wiener.
Thursday, September 29, 2011 11:13 PM EDT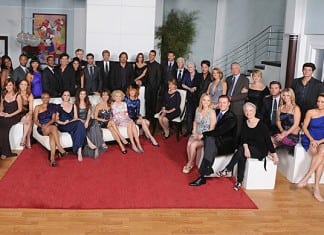 "All My Children," aired its series finale on Friday, September 23, 2011 with its largest weekly audience in over four years (since week of August 20, 2007), its largest single day episode in more than 4 1/2 years (since the May 11, 2007 episode) and tied its highest weekly household rating in four years (since week of September 24, 2007). The canceled ABC soap managed to place second in households for the first time in 16 years (since week of July 10, 1995) and placed second in viewers for the first time in nearly seven years (since week of December 6, 2004).
Thursday, September 29, 2011 8:41 PM EDT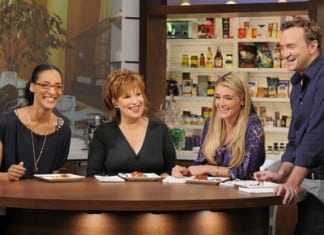 Although ABC did not expect "The Chew" to outperform "All My Children" every day nor did they expect it to beat it in the long-run, after all the ultimate goal is to save money by producing a cheaper show, the network should still be a little worried about "Chew's" performance after three days of ratings data have been released.
Thursday, September 29, 2011 8:25 PM EDT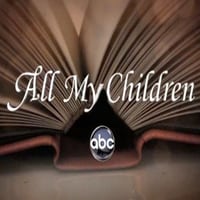 Ratings Report for the Week of September 19-23, 2011
Thursday, September 29, 2011 7:15 PM EDT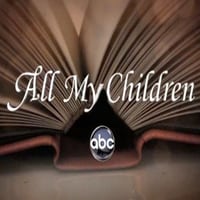 Here is a comparison of the last four cancelled soap operas.
Thursday, September 29, 2011 6:40 PM EDT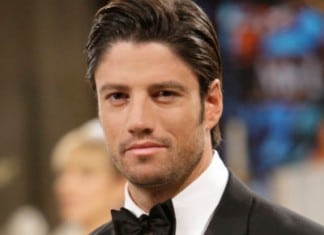 Earlier today,
Soap Opera Digest
shocked the soap
world when it reported that after five years on "Days of our Lives," actor
James Scott
(EJ DiMera) would soon be vacating Salem after a contract dispute with show producers Corday Productions and Sony Pictures Television hit a snag, now hours later
like sands through the hourglass
, Scott's "DAYS" have changed.
Tuesday, September 27, 2011 4:57 PM EDT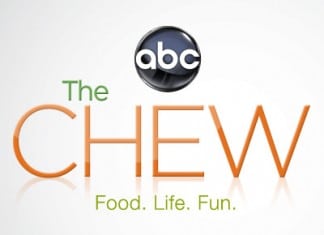 One day on the air and "The Chew" is already beating "All My Children's" most recent performance in Total Viewers and the key sales demographic of Women 18-49. The new food and lifestyle talk show also beat the soaps season to date performance for the 2010-2011 television season that concluded on Friday, September 16.
Tuesday, September 27, 2011 2:04 PM EDT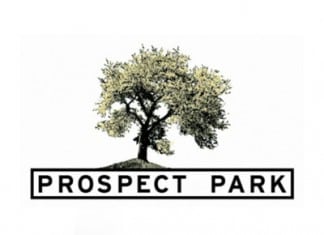 Nearly three months after licensing the rights to "All My Children" and "One Life to Live" from ABC, Prospect announces the launching of a new web channel, The Online Network, which will air both soaps along with the upstart company's other current and future programming.
Monday, September 26, 2011 11:51 AM EDT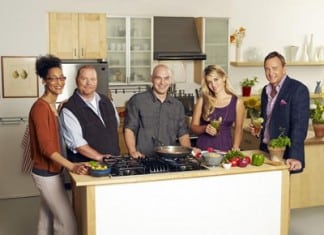 "All My Children's" replacement show "The Chew" debuts today, just three days after "AMC" aired its final episode on ABC, and I can't help myself in wishing it would just go away. No, it isn't the show or what it is all about. In a perfect world I'd care to watch it from time to time, after all we all have to cook good and healthy meals don't we? But it is the way the network went about handling "The Chew" which included non-stop advertising during "AMC's" final weeks on television along with non-stop advertising on soap opera centered websites including Soap Opera Network that I find myself saying "what a way to spit on your audience."
Sunday, September 25, 2011 8:32 PM EDT
The 25th Annual Broadway Fleamarket sponsored by Broadway Cares/Equity Fights AIDS took place today and several of daytime's biggest stars were on hand as celebrity guests including stars from "One Life to Live" such as Kristen Alderson (Starr Manning), Andrew Trischitta (Jack Manning), Gina Tognoni (ex-Kelly Cramer), Sean Ringgold (Shaun Evans), Ilene Kristen (Roxy Balsom) and even former cast member Judith Light (ex-Karen Wolek). Also in attendance was former "Guiding Light" actor Ron Raines (ex-Alan Spaulding), who is currently appearing in previews for the Broadway production of "Follies." Raines' former "Light" co-star Marj Dusay (ex-Alexandra Spaulding) was scheduled to appear but had to cancel due to illness. Also scheduled was "As The World Turns" actresses Eileen Fulton (ex-Lisa Grimaldi) and Ellen Dolan (Margo Hughes). Soap Opera Network spoke with a few of the stars and learned some interesting tidbits, one of which being that Ringgold received his offer from Prospect Park on Friday and he's since decided to continue with the show when it moves to the web in January along with "All My Children."