All My Children

ALL THINGS RELATED
Daytime soap opera airing on Weekdays on ABC. Weeknights on SOAPnet.
Tuesday, November 15, 2011 3:15 PM EDT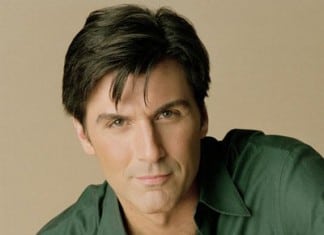 On Monday afternoon, Vincent Irizarry learned of Jamey Giddens (of Daytime Confidential) rather strong implication on Twitter that [Irizarry's] lack of cooperation along with Agnes Nixon and Lorraine Broderick's "story projections" were a major reason production company Prospect Park decided to reportedly halt early production efforts to move "All My Children" to the internet. Read on to find out how the none too pleased Daytime Emmy Award winner responded to the claim on Facebook on Monday evening.
Tuesday, November 15, 2011 2:13 AM EDT
Prospect Park decides to move forward with plans for "One Life to Live," while delaying the launch of "All My Children" for the time being. But why the sudden change of plans?
Monday, November 14, 2011 6:32 PM EDT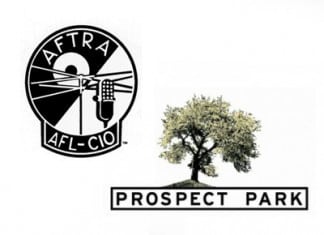 It was Tuesday, October 4 when Soap Opera Network first reported on the current status of union discussions between the American Federation of Television and Radio Artists (AFTRA) and Prospect Park following word back in July that Prospect Park would be launching "All My Children" and "One Life to Live" on the web. Now more than a month later, and with news that "AMC" is being delayed for various reasons, an AFTRA rep tells Soap Opera Network that they are "still in discussions with [Prospect Park]." This at some point could place a damper on the company's plan of launching "One Life" online in January if a deal isn't reached in the next several weeks.
Monday, November 14, 2011 1:00 PM EDT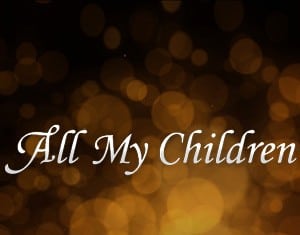 There has been much discussed about "All My Children" 2.0 following a report by Soaps in Depth in which the magazine reported on its website that "All My Children," as conceived by the minds behind the scenes at Prospect Park, has been placed on hold. This of course is after months of rumors and speculation stating that the company had planned to launch the show just days following its September 23 ABC finale and again in January 2012 following the network finale of sister soap "One Life to Live," which in addition to "AMC" was licensed to Prospect Park for its Online Network (TOLN) in a deal brokered with the Disney/ABC Television Group back in July of this year. But is this really news to the fans or were we all just hoping something else was going on behind the scenes that would suddenly pace the show on the same trek as "OLTL?"
Thursday, November 3, 2011 1:02 AM EDT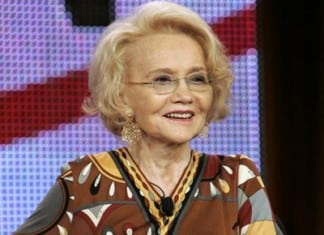 As "One Life to Live" winds down production on its television run, the show has landed the mother of all returns -- literally. Agnes Nixon, who created "OLTL" and sister soap "All My Children," will make an appearance on the show as, what else, a soap opera scribe.
Thursday, October 27, 2011 9:02 PM EDT
"Good Morning America" will pay tribute to the canceled daytime drama "One Life to Live" before the show leaves ABC Daytime for Prospect Park.
Thursday, October 27, 2011 5:42 PM EDT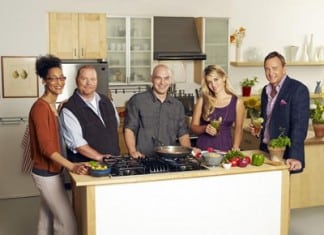 As in previous weeks, ratings for soaps are unavailable at press time but the numbers are out for talk shows including "The Chew," "The Talk" and "The View."
Thursday, October 27, 2011 5:31 PM EDT
Since we reported an update to ABC's decision to hand over the "General Hospital" timeslot in September 2012 back to its affiliates in the Disney/ABC Television Groups plan to launch a new talk show hosted by Katie Couric, fans have been up in arms over the possible demise of a daytime institution (on top of the demises of "All My Children" and "One Life to Live") after a number of them started calling their local ABC affiliates and reportedly were told that the network had informed them they would be pulling "GH" off the ABC Daytime schedule as early as June 2012. Now an ABC Daytime representative tells Soap Opera Network that those rumors are just "not true."
Tuesday, October 25, 2011 5:55 PM EDT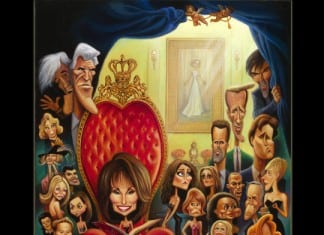 "All My Children" ended its television run on Friday, September 23, 2011, but pop-culture artist David O'Keefe has captured the essence of what made the soap opera special to millions of viewers for more than 41-years courtesy of his new painting "A Tribute to 'All My Children' - Pine Valley," which took two months from concept to fruition.
Sunday, October 23, 2011 5:15 PM EDT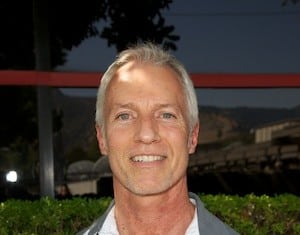 As Soap Opera Network first reported yesterday evening, Lisa De Cazotte has been hired to fill the shoes of the departing Noel Maxam as Co-Executive Producer of NBC's "Days of our Lives." In a statement issued earlier today to the press, Co-EP Greg Meng confirmed that De Cazotte will be joining him as Co-Executive Producer and that, "[Executive Producer] Ken Corday is excited to have Lisa join the 'Days of our Lives' family."