All My Children

ALL THINGS RELATED
Daytime soap opera airing on Weekdays on ABC. Weeknights on SOAPnet.
Monday, April 4, 2011 2:20 PM EDT
(SoapOperaNetwork.com) -- As we reported on Saturday, April 2, ABC has now confirmed to Soap Opera Network that Lorraine Broderick has been named head writer of 41-year-old "All My Children." Broderick replaces David Kreizman and Donna Swajeski, whose contracts were not renewed by the network. Unfortunately, Broderick's escalation to the top writing position does not put a stop to rumors of "AMC's" pending cancellation despite reports to the contrary. In fact, in the rarest of instances, ABC did not include a single quote from Brian Frons, President, Daytime, Disney/ABC Television Group, or Broderick herself in the press release issued...
Thursday, March 24, 2011 12:30 AM EDT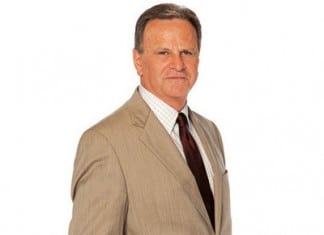 "One Life to Live's" Robert S. Woods (Bo) will be among those honored at HeartShare Human Services of New York's Annual Spring Gala on Thursday, March 24. Woods will be honored withThe Linda Dano Heart Award for his support of the organization, which is "dedicated to improving the lives of people in need of special services and support."
Monday, February 28, 2011 3:00 AM EDT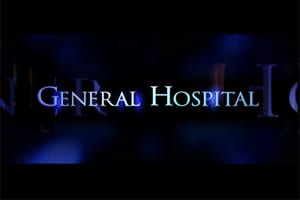 Who hogged the most airtime in all of 2010? Steve Burton slips out of the number one slot due to competition from a relatively new co-star's record-breaking year.
Thursday, December 16, 2010 8:30 PM EDT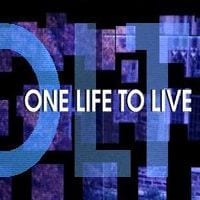 Ratings Report for the Week of December 6 - 10, 2010.
Monday, September 6, 2010 7:07 PM EDT
Monday, September 6, 2010 at 8:07 PM ET by Errol Lewis Photo: John Paschal/JPI(SoapOperaNetwork.com) -- What did you do today? I'm sure since your favorite soap didn't air today due to pre-emptions or you were stuck with repeats of episodes you probably didn't want to watch again, you had a very productive day. Well, rest assured that you're favorite soaps return to the airwaves beginning tomorrow, Tuesday, September 7 with original episodes.ALL MY CHILDREN Things unfold as a dead body is discovered and suspects begin to pile up. Liza Colby makes it her mission to prosecute the culprit to the fullest...
Thursday, August 26, 2010 12:01 AM EDT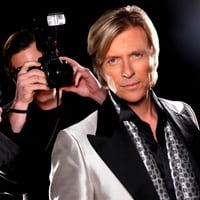 Just days before next cycle's "Dancing with the Stars" cast is announced during Monday's episode of ABC's "Bachelor Pad," comes word that actor Jack Wagner, who portrays Nick Marone on CBS' "The Bold and the Beautiful," is rumored to be joining the cast in the upcoming 11th season of the hit ABC reality-competition series.
Friday, July 16, 2010 12:36 AM EDT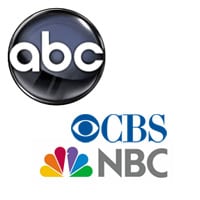 As the daytime drama continues its climb up the endangered species list, frustrated soap fans aren't the only ones starting to panic. A recent report by TheWrap states that advertisers are beginning to grow concerned as well, preferring soap operas to the talk and game shows that are replacing them.
Monday, June 14, 2010 12:07 AM EDT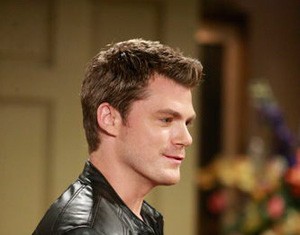 As previously reported, Jeff Branson is joining the cast of "The Young and the Restless" in the role of Detective Ronan Malloy, Chance's (John Driscoll) new partner. Soap Opera Network has your first look at Jeff on the set of the soap. His first airdate is set for Tuesday, June 22.
Sunday, May 30, 2010 2:39 PM EDT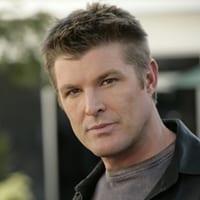 In a not so surprising development, SoapCentral.com is reporting that CBS' "The Bold and the Beautiful" has dropped veteran actor Winsor Harmon (Thorne Forrester) to recurring status.Harmon, who joined the cast of the drama series in December 1996, has had relatively nothing to do on the soap since his character's relationship with Katherine Kelly Lang's Brooke Forrester fizzled some years back, which was expected as Brooke's world always revolved around Thorne's older brother Ridge Forrester (Ronn Moss) anyway.Prior to joining the cast of "The Bold and the Beautiful," Harmon enjoyed a successful run on the ABC soap "All My...
Monday, March 1, 2010 10:06 PM EDT
Will Aiden Turner dance away with your votes on Season 10 of "Dancing With The Stars?"
Tuesday, February 9, 2010 12:18 PM EDT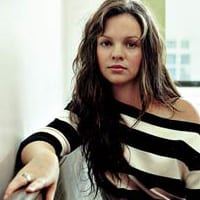 (SoapOperaNetwork.com) -- "General Hospital's" Amber Tamblyn (ex-Emily Quartermaine) has signed on to star along-side James Franco (Franco) in the upcoming film "127 Hours" by "Slumdog Millionaire" Academy Award winning director Danny Boyle.The film is about Aron Ralston (Franco), a mountain climber who is forced to cut off his arm with a dull knife in order to save his life after being unable to free the lim from under a boulder. According to Deadline.com's Nikki Finke, Tamblyn will portray his girlfriend, whose relationship with Aron will be played out in flashbacks which helps him keep going.Production on the film is...
Tuesday, January 5, 2010 2:00 AM EDT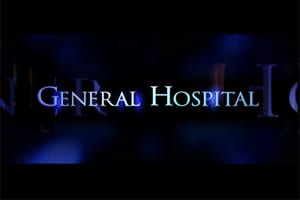 Who hogged the most airtime in all of 2009? After years of coming in second to his female counterparts, did "General Hospital's" Steve Burton edge out the competition in 2009?
Tuesday, December 8, 2009 8:40 PM EDT
(SoapOperaNetwork.com) — Important new information on the upcoming "All My Children" garage sale.As previously reported, on Monday, November 23, "All My Children" will team up with "The Rachael Ray Show" to host a garage sale. The garage sale will take place at the studio where the "The Rachel Ray Show" tapes located at 222 East 44th Street, between 2nd and 3rd Avenue in Manhattan and will be taped for a December or January segment on the talk show. For sale will be props, set pieces, wardrobe and other items that the ABC soap will not be taking with them to...