All My Children

ALL THINGS RELATED
Daytime soap opera airing on Weekdays on ABC. Weeknights on SOAPnet.
Sunday, June 26, 2011 8:25 PM EDT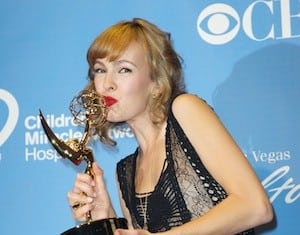 (SoapOperaNetwork.com) -- On "All My Children" for less than two years, Brittany Allen (ex-Marissa Tasker) managed to win her first Daytime Emmy Award for Outstanding Younger Actress in a Drama Series after receiving her first nomination earlier this year. The actress spoke with Soap Opera Network: Backstage at the Daytime Emmy Awards about her time on "AMC," being forced to move to Los Angeles when the show moved production from New York and where her future lies. "I've been working my whole life in this industry and I put a lot of work and love into the show and it...
Thursday, June 9, 2011 11:59 PM EDT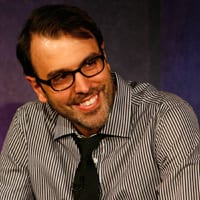 After fifteen years of working in various positions on the "One Life to Live" writing staff, including serving as the show's head scribe for the last three years, ABC has announced that Ron Carlivati will be joining "General Hospital" as a script writer. The move will fulfill the remainder of the three-year contract Carlivati signed with the network last September. A similar two-year deal was hammered out at the time with "One Life" Executive Producer Frank Valentini.
Thursday, June 9, 2011 12:06 PM EDT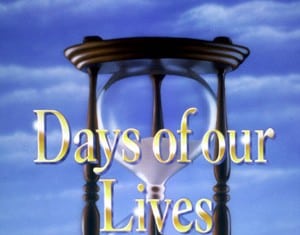 After a week of unconfirmed (by the show) firings of numerous actors, NBC's "Days of our Lives" has now fired its co-executive producer, Gary Tomlin. The news was first reported by TV Guide Canada's Nelson Branco on Twitter. News of Tomlin's firing comes on the heals of last months firing of head writer Dena Higley and the recent firings of actors Crystal Chappell (Carly Manning), Louise Sorel (Vivian Alamain), Bren Foster (Quinn Hudson), Nadia Bjorlin (Chloe Lane), and Tamara Braun (Taylor Walker).
Monday, June 6, 2011 10:34 PM EDT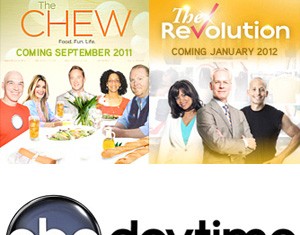 After news broke today that ABC would be bumping "General Hospital" from its long time 3:00 PM ET/2:00 PM PT timeslot beginning in September 2012 in favor of a new Katie Couric talk show, the network was forced to calm the nerves of fans who are still reeling from the cancellations of "All My Children" and "One Life to Live." Unfortunately, the network is just delaying the inevitable to placate fans from believing that their favorite soap could be next.
Monday, May 23, 2011 2:30 AM EDT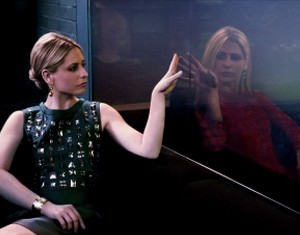 This September, in the aftermath of a big-screen career that never really caught fire,
Sarah Michelle Gellar
will return to the format that brought her mega-success: Prime-time Television. "Ringer" was officially picked up for at least 13 episodes in the Fall 2011 season by the CW network on Thursday.
Friday, May 20, 2011 2:44 AM EDT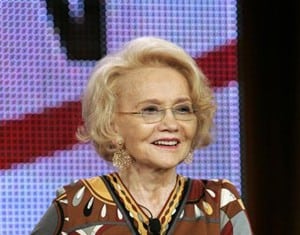 Agnes Nixon, creator of the recently cancelled ABC daytime soap operas "All My Children" and "One Life to Live," makes a generous donation to the University of Pennsylvania's Annenberg School for Communication (ASC), to ensure that both shows, along with the defunct soap "Loving" (another of her creations), will never be forgotten.
Wednesday, May 18, 2011 7:35 AM EDT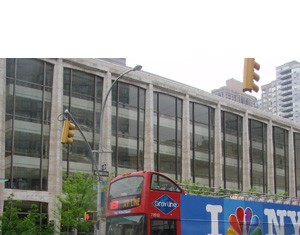 Long before ABC's Upfront presentation got underway at around 3:45 PM on Tuesday, May 17, when invited guests began scuttling into the Avery Fisher Hall, the National Broadcasting Company (NBC) looked to take attention off of the American Broadcasting Company (ABC) by promoting its new fall programming with a rotation of more than a dozen Grayline and CitySearch NYC buses that were filled with wide open spaces or a lack of passengers in this case. While the seats may have been empty, no one could miss the colorful brand making its presence known while its competitor seeks a piece of the $9.2 billion pie during a crucial television season that lies ahead for the Disney/ABC Television Group. Insert the NBC peacock now featured on billboards in newly stylized glossy graphics.
Wednesday, May 18, 2011 7:15 AM EDT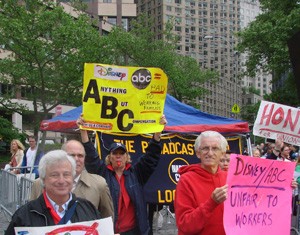 On Tuesday, May 17, fans of ABC's recently canceled "All My Children" and "One Life to Live" protested outside of the Avery Fisher Hall at Lincoln Center in New York City as the ABC Television Network presented its 2011-2012 broadcast television schedule to its owned & operated stations, affiliates, advertising partners, and the dozens of press outlets gobbling up everything said during the networks upfront presentation. Joining protesting fans were Colleen Zenk (ex-Barbara Ryan, "As The World Turns"), Mimi Torchin (founding Editor in Chief of Soap Opera Weekly), and "One Life to Live's" Ilene Kristen (Roxy Balsom). Also making their presence known was the Broadcast Television Union NABET CWA Local 16.
Saturday, May 14, 2011 12:41 AM EDT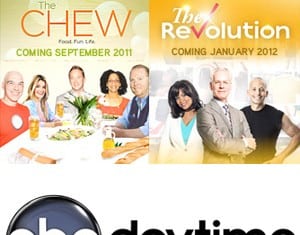 As we all know, four weeks ago
Brian Frons
, President, Daytime, Disney/ABC Television Group, visited the set of ABC's "All My Children" to announce the cancellation of the 41-year-old soap live and in person to cast members while also canceling "AMC's" sister soap "One Life to Live," whose cast members learned via video feed of the 42-year-old daytime dramas fate. According to Frons, with "The Chew" and "The Revolution" the network will be saving between 30-40% a week on programming costs. It's easy to see why as
Soap Opera Network
has your exclusive first look at the new programming that falls under the networks "It's a Brand New Day" promotional campaign. Materials for the campaign will be sent out to advertisers and press outlets beginning next week as the network presents its 2011-2012 daytime and primetime schedule to Madison Avenue's elite buyers at the Avery Fisher Hall in Lincoln Center in New York City on Tuesday, May 17. Soap fans are scheduled to protest outside the event from 2:00 - 6:00 PM.
Thursday, May 12, 2011 12:38 AM EDT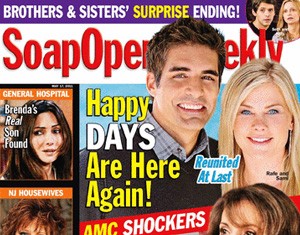 While "All My Children" and "One Life to Live" were receiving worldwide attention after it was announced that ABC had decided be cancel both series on the afternoon of what is now known as Black Thursday (April 14), magazine publisher Source Interlink quietly made noise of its own that very morning when it announced it would be laying off more than half of its employees working on popular magazines Soap Opera Digest and Soap Opera Weekly. Now comes word that the company, which handed over editorial, advertising, marketing and distribution control of the magazine's to American Media, which runs such rags as The National Enquirer, has officially laid off the affected individuals.
Monday, April 25, 2011 3:27 PM EDT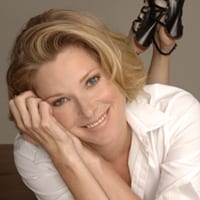 Earlier today, Soap Opera Digest posted breaking news on their website when they reported that actress Cady McClain would be returning to ABC's "All My Children" in the role of Dixie Cooney. Shortly afterward, Soaps in Depth posted their own version of the news. Who to believe? At this point, it doesn't matter as long as Dixie's back! Then again, Cady did return in early 2010 when Dixie, who died via poisoned pancakes (what were the writers thinking?), and her ghost/spirit was used to usher out Palmer Cortlandt, who had "died" on the soap a few months after his real-life portrayer, James Mitchell, passed away.
Monday, April 25, 2011 1:20 AM EDT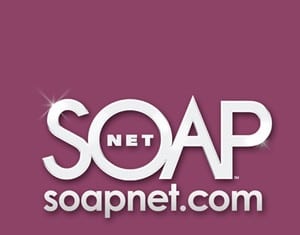 Could the incompetence of a network executive get any uglier? Why yes, it can! The latest in a series of blunders by Brian Frons, President, Daytime, Disney/ABC Television Group, since the announcement that he has decided to "evolve" ABC Daytime by canceling "All My Children and "One Life to Live" by replacing them with "The Chew" and "The Revolution," while sticking his foot in his mouth in interview (Deadline.com), after interview (Entertainment Weekly), after interview (The Wrap), comes a scathing report by another Disney Insider that paints Frons as an executive without much imagineers (Disney speak for imagination).
Thursday, April 14, 2011 1:40 PM EDT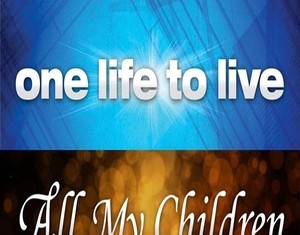 Following months of speculation, the announcement has finally been made official today. ABC has announced plans to cancel two-thirds of their daytime soap line-up. According to reports, "All My Children" will last air in September, while "One Life to Live" will leave the air in January 2012. The move will leave "General Hospital" as the network's only remaining daytime drama.