All My Children

ALL THINGS RELATED
Daytime soap opera airing on Weekdays on ABC. Weeknights on SOAPnet.
Thursday, August 16, 2012 5:30 PM EDT
A number of syndicated programs hit their season lows during the week of July 30, 2012 thanks to the Olympics on NBC, while others were so heavily preempted that Nielsen Media Research excluded them from the weekly ratings averages, which was the case for Warner Bros. Domestic Television Distribution's (WBDTD)' "Anderson," "Ellen" and "Extra," and CBS Television Distribution's (CTD) "Rachael Ray" and "The Doctors." In the case of daytime talker "Live! with Kelly," however, the show hit its lowest ratings in more than 20 years.
Tuesday, August 14, 2012 1:48 PM EDT
Nic Robuck (ex-James Ford, "One Life to Live") has landed his first feature film role, reports ​ABC Soaps In Depth​. The actor has signed on to play the lead in the film "A Dark Plan."
Monday, August 13, 2012 11:55 PM EDT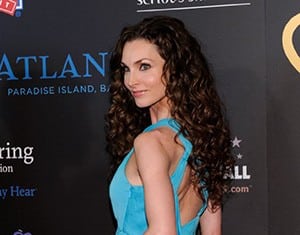 According to The Hollywood Reporter, former "All My Children" starlet Alicia Minshew (ex-Kendall Hart) has landed a major role in the new film "Desires of the Heart," which began production in Savannah, GA on Monday, August 13.
Sunday, August 12, 2012 10:50 PM EDT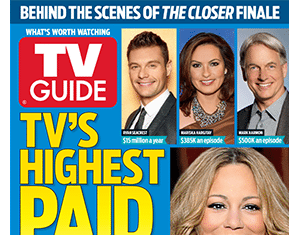 In its newest issue, TV Guide Magazine has revealed some of televisions highest paid stars. As you can imagine, the list comprises of former daytime soap stars who've either gone on to host their own talk show or headline a top ranked primetime series, or in the case of primetime soap stars - gotten richer!
Saturday, August 11, 2012 7:51 PM EDT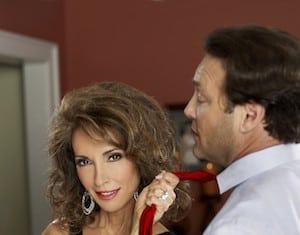 Investigation Discovery, which recently announced its plans to integrate several daytime stars into various aspects of its daytime programming block in the coming weeks, has released the first promos and trailers of "Deadly Affairs," the new series about love triangles gone wrong and marriages that end in murder hosted by "All My Children" vixen Susan Lucci (ex-Erica Kane).
Monday, August 6, 2012 6:00 PM EDT
On Saturday, July 23, 2011, "General Hospital" held its annual fan club weekend event at the Sportmen's Lodge Event Center. Incidentally, in the year that followed many were left wondering if the 2012 event would ever come to be amidst all the drama and rumors surrounding the cancellation, reincarnation (through the Disney/ABC Television Group/Prospect Park Productions deal that wasn't) and ultimate demise of "All My Children" and "One Life to Live" and the possible effect it would have on "GH" itself. On July 21, 2012, "GH" did indeed holds its annual fan event - again at the Sportsmen's Lodge Event Center - with a renewed focus and much hope for the future.
Thursday, August 2, 2012 4:09 PM EDT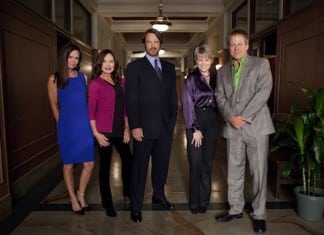 Walking in on your beau bedding your best friend... Halting your wedding because your evil twin stole your spot at the altar... Discovering that your mortal enemy is really your long-lost sibling. These may seem like the plotlines of a delicious daytime soap, but sensational stories are anything but fiction on Investigation Discovery. Dishing out the drama of blindsided betrayals, mistaken identities, and deadly deceptions, ID is staking its claim on real-life soap operas with the launch of daytime programming block DAYS OF OUR KNIVES on Monday, August 20 from 1-4 PM E/P.
Thursday, August 2, 2012 4:07 PM EDT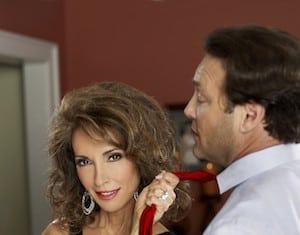 From love triangles that implode to office romances exposed, stories of passionate love affairs turned crimes of passion aren't just happening on daytime television. They happen in real life and, sometimes, are even stranger than fiction. No stranger to steamy scandals and deadly dalliances, Emmy Award-winning actress and queen of daytime soap Susan Lucci hosts DEADLY AFFAIRS, premiering Saturday, September 8 at 10 PM E/T on Investigation Discovery.
Wednesday, May 9, 2012 1:38 PM EDT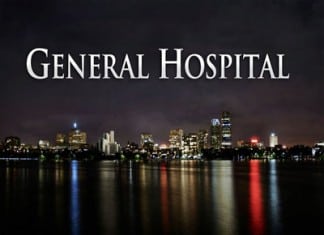 (SoapOperaNetwork.com) — "General Hospital" leads the way with 23 nominations, followed by "The Young and The Restless" with 16, "Days of our Lives" with 15.  Tied with 11 nominations were "One Life to Live", "All My Children" and "The Bold and The Beautiful".OUTSTANDING DRAMAAll My ChildrenDays of Our LivesGeneral HospitalThe Young and the Restless OUTSTANDING DRAMA SERIES WRITING TEAMAll My ChildrenDays of Our LivesGeneral HospitalThe Young and the Restless OUTSTANDING DRAMA SERIES DIRECTING TEAMThe Bold and The BeautifulGeneral HospitalOne Life To LiveThe Young and the Restless OUTSTANDING LEAD ACTRESS IN A DRAMA SERIESCRYSTAL CHAPPELL, as Dr. Carly Manning Days of our Lives, NBCDEBBIE MORGAN, as Angie Hubbard All My Children, ABCERIKA SLEZAK, as Viki Lord One Life to Live, ABCHEATHER TOM, as Katie Logan Spencer The Bold and the Beautiful, CBSLAURA WRIGHT, as Carly Corinthos Jax General Hospital, ABC OUTSTANDING LEAD ACTOR IN A DRAMA SERIESMAURICE BERNARD, as Michael "Sonny" Corinthos, Jr. General Hospital, ABCANTHONY GEARY, as Luke Spencer General...
Wednesday, April 11, 2012 9:35 PM EDT
As Soap Opera Network first reported on March 16, Deadline's Nellie Andreeva is reporting that ABC has officially canceled "The Revolution" and plans to slide "General Hospital" into the 2:00 PM ET/1:00 PM PT timeslot beginning Monday, September 10, the same day the network hands over the 3:00 PM ET/2:00 PM PT time period to affiliates. The news was later reported by The New York Times.