All My Children

ALL THINGS RELATED
Daytime soap opera airing on Weekdays on ABC. Weeknights on SOAPnet.
Wednesday, January 23, 2013 1:21 PM EDT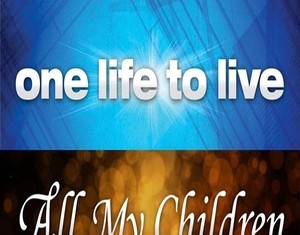 Prospect Park first announced plans to move "All My Children" and "One Life to Live" to the web back in July 2011 after striking a license holding deal with Disney/ABC Domestic Television. Sadly, plans fell through by November 2011 after apparent financing and union discussions fell through. Since that dreadful time period, Prospect Park has resumed work on returning the soaps to your [computer] screens, only this time with financing said to be in place and union deals already signed with the DGA (directors), SAG-AFTRA (actors) and the WGA (writers). With more than a year gone by since "One Life to Live" last aired, we thought it would be a great opportunity to see which stars have (so far) signed on to return to "AMC" and "OLTL" compared to the list circling back in 2011.
Tuesday, January 22, 2013 11:55 PM EDT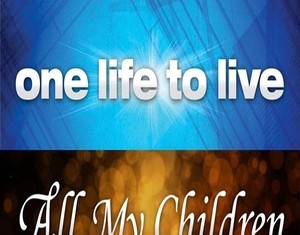 According to a posting on his facebook page, "One Life to Live" co-head writer Thom Racina let it slip that the online reboot of the series may hit the web as soon as April. "I sincerely hope you will support us and tell your friends and start watching One Life To Live come April!" the writer stated in his message to his followers.
Tuesday, January 22, 2013 4:06 PM EDT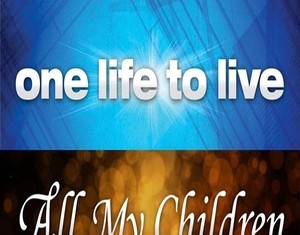 Prospect Park today announced an initial listing of writers, producers and cast members who have signed on for the online reboots of "All My Children" and "One Life to Live." The company has formally announced Susie Bedsow Horgan and Thom Racina as head writers of "OLTL." Thorsten Kaye and Jill Larson bring the "AMC" cast count to 7 stars signed. "OLTL" adds Erika Slezak, Tuc Watkins, Kassie DePaiva, Florencia Lozano, Melissa Archer, Hillary B. Smith, Kelley Missal, Josh Kelly and Andrew Trischitta, who join previously signed Robert S. Woods, Robin Strasser and Jerry verDorn. With the exception of Strasser, Woods, Smith and Watkins, Prospect Park has secured most of the actors signed on during the first round of plans to reboot the soaps back in 2011.
Tuesday, January 22, 2013 1:22 AM EDT
Scott Evans, who played Oliver Fish on "One Life to Live," has pleaded guilty to attempted cocaine possession. From 2008-10 Evans was one half of the show's popular, yet controversial gay couple nicknamed "Kish," which also featured Brett Claywell as Fish's love interest Kyle Lewis. However, according to TMZ, Evans isn't expected to serve any jail time.
Thursday, January 17, 2013 2:42 AM EDT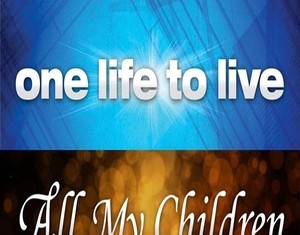 The resurrection of "All My Children" and "One Life to Live" has moved another step closer to reality with published reports that the production company has hired Alison Goodman as casting director for the defunct ABC soaps.
Wednesday, January 16, 2013 12:55 AM EDT
Robin Strasser has become only the second "One Life to Live" alum to announce their decision to bring their Llanview alter ego over to Prospect Park's upcoming online revival of the now defunct ABC daytime serial, making the announcement this morning via her Twitter page.
Saturday, January 12, 2013 10:41 AM EDT
With Prospect Park now signing agreements with key unions SAG-AFTRA (actors), the DGA (directors), and the WGA (writers), with an expectation to begin filming episodes of "All My Children" as soon as next month, we wondered who you wanted to see act on the soap when it moves to the web. Your choices can include past actors as well as wishful casting (recast and new characters are welcomed). We also wondered who you want to join the writing team now that thousands of writers are at Prospect Park's disposal courtesy of their agreement with the WGA, as well as who you want to direct episodes of the series. Keep in mind that Agnes Nixon, who created both "AMC" and "One Life to Live," is currently working as a consultant for Prospect Park, according to Foz McDermott, head of production for TOLN (Prospect Park's The Online Network). Also note that actors Jordi Vilasuso (Dr. Griffin Castillo), Darnell Williams (Jesse Hubbard), Debbi Morgan (Dr. Angela Hubbard), Vincent Irizarry (Dr. David Hayward) and Lindsay Hartley (Dr. Cara Castillo) are all confirmed as signing on to return to "AMC" when it moves to the web. Alicia Minshew (ex-Kendall Hart) has reported that she's been approached, while Cameron Mathison (ex-Ryan Lavery) hope's he can be involved. There's no word yet on the status of Susan Lucci (ex-Erica Kane), who was the only original cast member from the first season of "AMC" that had remained with the show without interruption from its debut on January 5, 1970 through its final ABC broadcast on September 23, 2011.
Friday, January 11, 2013 7:34 PM EDT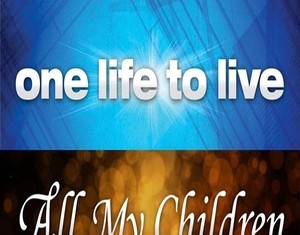 Daytime Confidential's Jamey Giddens reported earlier today that an agreement between Prospect Park and the WGA (Writers Guild of America) had been made regarding online versions of "All My Children" and "One Life to Live."
Friday, January 11, 2013 6:38 PM EDT
Jordi Vilasuso, who tweeted, "Wishing everyone a happy and safe NYE! BTW, Is someone paging Dr.Griffin Castillo? ;-) #AMC @prospectpk," back on Monday, December 31, 2012, has just announced via SoapCentral Live that he has in fact signed on to return to the drama series when it moves to the web later this year. The actor portrayed Girffin Castillo on the soap from November 2010 until the program concluded its ABC run in September 2011. He re-teams with on screen sister Lindsay Hartley, who was the first actor to have been confirmed as returning when the show resumes production for episodes set to air via Prospect Park's TOLN (The Online Network) website.
Wednesday, January 9, 2013 4:47 PM EDT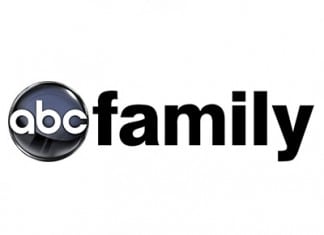 ABC Family and Muse Entertainment have announced that production will begin this week on the new original Thanksgiving movie, "Home Again" (working title), starring Cameron Mathison ("All My Children") and Jennie Garth ("Beverly Hills, 90210"). The film is scheduled to premiere in November as part of the network's annual "Countdown to 25 Days of Christmas" programming event. Mary Kay Place ("The Big Chill") will also star.