All My Children

ALL THINGS RELATED
Daytime soap opera airing on Weekdays on ABC. Weeknights on SOAPnet.
Sunday, January 27, 2013 10:31 AM EDT
Soap Opera Socialite Productions posted a video on their YouTube page from "All My Children's" Jill Larson (Opal Cortlandt), who shared her excitement in returning to the world of Pine Valley after nearly a two year absence. "We're all very excited about the possibilites that await all of us, and getting together again and dusting off our old beloved characters and telling new stories that Agnes has been dreaming up since we've been off the air," said the actress.
Friday, January 25, 2013 7:36 PM EDT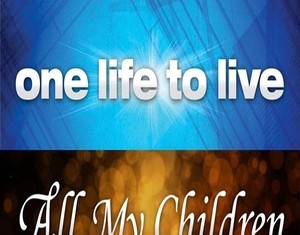 Earlier today we reported on word that Prospect Park would not be airing online episodes of "All My Children" and "One Life to Live" on TOLN/The OnLine Network, as had originally been expected, following today's announcement by the company that Hulu, the green internet hub owned by The Walt Disney Company, Comcast and News Corp., had acquired digital distribution rights to both series via Hulu's subscription and free-to-view platforms. In a blog posting on its website, Hulu clarified that news report.
Friday, January 25, 2013 5:14 PM EDT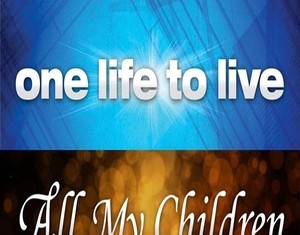 Per recent comments made by TV Line's Matt Webb Mitovich, it looks like Prospect Park's plans to air new episodes of "All My Children" and "One Life to Live" via its pending TOLN.com and TheOnLineNetwork.com web portal may not be happening after all. This is apparently as a result of today's announcement that Hulu and its Hulu Plus subdivision, along with Apple's iTunes, will be the digital places to be plugged (or unplugged if you have wireless capabilities) into for fans of the soap operas. It was initially expected that with the Hulu and Apple deals in place, TOLN.com and TheOnLineNetwork.com would be used for additional viewing opportunities as was done with the shows when they aired on ABC.com and Hulu.com.
Friday, January 25, 2013 1:57 PM EDT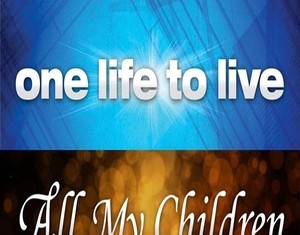 In a press release issued just a short time ago, Prospect Park has announced that "All My Children" and "One Life to Live" will premiere on Hulu, Hulu Plus and iTunes.
Friday, January 25, 2013 3:46 AM EDT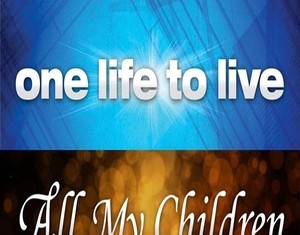 As recently noted, Prospect Park's "All My Children" and "One Life to Live" are currently in the casting phase of their reboots as we get closer to their expected first film date, which Soap Opera Network has learned will be in Mid February for both series in Stamford, CT.
Friday, January 25, 2013 12:50 AM EDT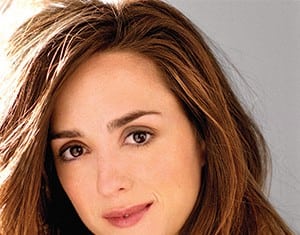 On Thursday, January 24, former "All My Children" star Christina Bennett Lind (ex-Bianca Montgomery) began appearing in the role of Susy Hendrix, a blind woman who finds herself opening doors to a psychopathic game of deceit and murder, in the John W. Engeman Theater Production of "Wait Until Dark."
Thursday, January 24, 2013 10:11 PM EDT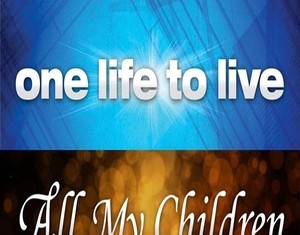 Earlier this month Soap Opera Network asked "What About the Music?" shortly after word first leaked that Prospect Park would be resuming plans to produce new episodes of "All My Children" and "One Life to Live" for the web. Today, we can report that Prospect Park's deal with Universal Music Group is back on and fans should expect music, e-commerce and artist participation to new productions of both series, as originally outlined in an October 2011 press release (see release below).
Thursday, January 24, 2013 8:24 PM EDT
Although many had speculated that when a gunshot went off during the series finale of "All My Children" on ABC in September 2011, in a quasi "Dallas" redux where instead of "Who Shot JR?" it was "Who Did JR Shoot?" it appears as though the character of JR Chandler is very much alive and not in jail?!
Wednesday, January 23, 2013 4:55 PM EDT
On Tuesday, January 22, Prospect Park provided soap fans with casting, writing and production updates for its soaps "All My Children" and "One Life to Live." While the company officially confirmed that Susie Bedsow Horgan and Thom Racina would be helming "OLTL," the status of who'd be leading "AMC" remained unclear. Today, Soap Opera Network can confirm that former "Days of our Lives" Head Writer Marlene McPherson has been named Head Writer of Prospect Park's online version of "All My Children."
Wednesday, January 23, 2013 4:41 PM EDT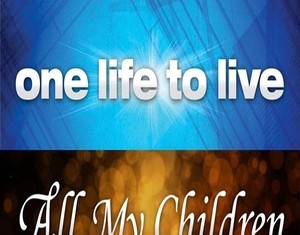 A Prospect Park representative has confirmed to Soap Opera Network that Stephen 'Foz' McDermott, who was officially named head of production for the company's internet hub TOLN on Monday, January 7, has been let go. The rep tells us that McDermott's departure from the company will not put a dent in production of "All My Children" or "One Life to Live," which will begin filming in Stamford, CT next month.