All My Children

ALL THINGS RELATED
Daytime soap opera airing on Weekdays on ABC. Weeknights on SOAPnet.
Friday, February 15, 2013 10:06 AM EDT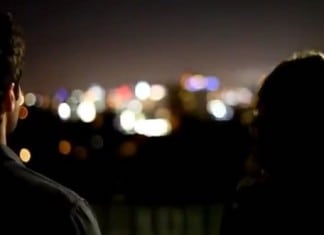 On Monday, February 11, Paos Revolution, the team behind the upcoming "On Air" film starring "All My Children's" Jordi Vilasuso (Dr. Griffin Castillo) and Alicia Minshew (ex-Kendall Hart) announced the launch of their official website. "The launch of paosrevolution.com is the first step of our plan to connect fans to the soap actors and insiders they love. Founding partners Jordi Vilasuso, Dock (Jeff Dockweiler) and John Homa are committed to creating an interactive actor friendly environment," said a press release announcing the launch.
Monday, February 11, 2013 12:25 PM EDT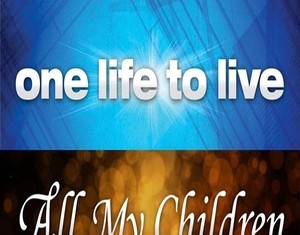 Prospect Park announced today that it will begin production on Monday, February 25 on both "All My Children" and "One Life to Live." Principal production for both programs will take place in Stamford, Connecticut as expected. The company did not release additional casting notices, despite Cady McClain announcing she had signed on for the "AMC" reboot. The company expects to release additional casting notices in the coming days and weeks.
Sunday, February 10, 2013 1:54 PM EDT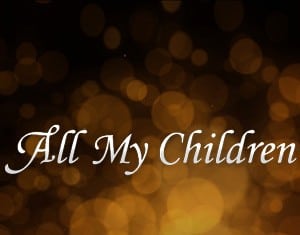 You can now add Cady McClain to the already confirmed list of stars returning to "All My Children." The actress announced via her official website that she has been contacted by Prospect Park for their "AMC" reboot, which is set to premiere sometime this spring (likely April) via Hulu and iTunes. "I am very excited about the possibilities for the show in this medium and want to help give it every chance at success," the actress said in a statement. "As you probably know by now, I am fascinated with all the many possibilities for creative expression that the Internet has to offer. I have a feeling the show will find many new opportunities for connecting with fans and I look forward to being a part of that as well," she added.
Wednesday, February 6, 2013 11:14 PM EDT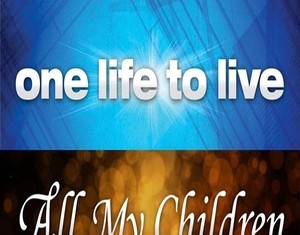 Prospect Park's much anticipated online revivals of long-running soaps "All My Children" and "One Life to Live" continue to inch closer to reality as both shows are scheduled to go into production in the coming weeks ahead of their excepted launch dates on Hulu (and iTunes) sometime in April.
Sunday, February 3, 2013 10:05 PM EDT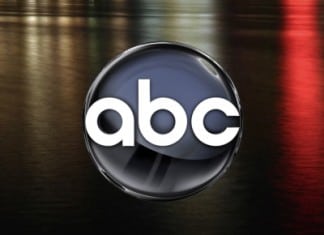 A year after canceling "All My Children" and "One Life to Live," and a year that saw millions of dissatisfied viewers tuning out of a new daytime "Revolution," Advertiser Perceptions has named ABC Daytime #1 in sales knowledge and customer service for calendar year 2012, reports AdAge.com. The website says that the network as a whole ranked first in advertiser satisfaction in the category of broadcast television. The network was the highest-rated overall media company in 2011, but has now been unseated by Google during the most recent update. Meredith Corp., publisher of Ladies' Home Journal magazine, won the coveted position in 2010.
Saturday, February 2, 2013 9:31 PM EDT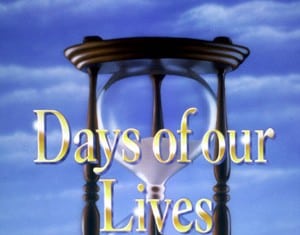 It was on Friday, January 25, when Soap Opera Network first reported that Prospect Park's "All My Children" was looking to recast the role of Cassandra Foster, the adopted daughter of Angela Hubbard (Debbi Morgan), who the good doctor found abandoned in a dumpster during her run on ABC's "The City" back in the mid-1990′s. The character returned as an 18 year-old seeking comfort from mommy dearest in 2008 as played by actress YaYa DaCosta. Since then, the production company has now officially issued a casting call for the role. According to the casting call, the role is for an African-American in her early-mid 20's, "gorgeous with an air of sophistication." The character spent the majority of her time in Paris, France, which has helped her become "worldly, independent and a force to be reckoned with." The role is contract.
Friday, February 1, 2013 7:12 PM EDT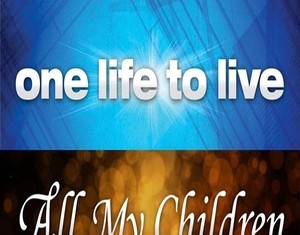 In a report by BroadcastEngineering.com, "All My Children" and "One Life to Live" will both begin production on Monday, February 25 for their online incarnations, which are set to premiere sometime in April exclusively on Hulu. NEP Broadcasting, LLC is currently constructing studio space for both series in an old factory in Connecticut, the website says. This would indicate that despite reports stating otherwise, neither show will be filming at the Stamford Media Center, where "Maury" is filmed.
Thursday, January 31, 2013 9:11 PM EDT
With "All My Children" set to begin production on all-new episodes in Stamford, CT next month, Soap Opera Network has learned that the series is looking to add three characters to its canvas. The series is seeking to cast the roles of "Ben," "Charlotte" and "Luke." While the names may sound foreign to long-time fans of "AMC," they may actually be code for characters already seen on the canvas.
Thursday, January 31, 2013 1:49 PM EDT
Although her name was among fifteen "One Life" cast members listed in a press release last week from Prospect Park as joining the online version of "OLTL," Erika Slezak (Viki) confirmed the news today with a statement on her official website. Telling fans that she is "pleased" to join the upcoming online version of the show when production begins "near the middle of March," the six-time Daytime Emmy winner says the new show will be "an exciting and groundbreaking adventure" and that she hopes fans will tune in.
Wednesday, January 30, 2013 12:55 AM EDT
Prospect Park's plan to blend "new themes, fresh stars and youthful energy" along with the familiar actors and writers of yesteryear for its version of Agnes Nixon's "All My Children" and "One Life to Live" is beginning to settle in. According to a newly released audition script, the company is looking for a brand new "face" for the "One Life" canvas as the show's original title "Between Heaven and Hell" becomes all the more real.