All My Children

ALL THINGS RELATED
Daytime soap opera airing on Weekdays on ABC. Weeknights on SOAPnet.
Thursday, February 21, 2013 11:27 PM EDT
We're just days away from "All My Children" and "One Life to Live" resuming production with Prospect Park, after more than a year having gone by since airing their final ABC episodes, but "AMC's" Jill Larson (Opal Cortlandt) is helping build anticipation for eager fans as the actress has posted a behind the scenes video of sets being built at the Stamford, CT studio for both series as well as a photo of herself alongside David Canary (Adam/Stuart Chandler), who reportedly has returned to the series now that filming is essentially in his back yard (Canary reportedly lives in CT).
Tuesday, February 19, 2013 1:59 AM EDT
As previously reported, "All My Children" has named Marlene McPherson and Elizabeth Snyder as co-head writers. What's so significant about their hiring is that this marks the first time since 2003 that a daytime soap opera has had two females leading its writing team. The last time was with Ellen Weston and Carolyn Culliton co-head writing CBS' "Guiding Light." Prior to that was in 2002, when Millee Taggert and Culliton also co-head wrote for "GL."
Tuesday, February 19, 2013 12:13 AM EDT
"All My Children" and "One Life to Live" casting director Alison Goodman and assistant casting director Michael Morlani have been busy these last couple of weeks casting pivotal roles for the reboots of our beloved daytime soaps. Now comes word that one pivotal role may have gone to daytime newcomer Jordan Lane Price, who tweeted just a short time ago, "Soo I'm pretty much beyond excited to start work. #PineValley, here I come :) #AMC." Both Goodman and Morlani responded to Price's tweets with Goodman saying, "I couldn't be happier! Just remember me when you are a big freakin star!" Morlani added, " SO excited. Me too....remember me as well!"
Monday, February 18, 2013 7:48 PM EDT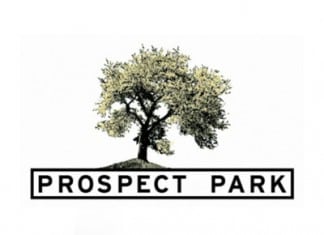 Sure it looks generic (and that's just us being nice) and may not be the final product, but TradeMarkia.com has a posting on its website which shows that Prospect Park Networks, LLC has filed a trademark on the TOLN logo. There is also a posting for TOLN's more widely known name - the OnLine Network.
Monday, February 18, 2013 7:16 PM EDT
Monday, February 18, 2013 6:11 PM EDT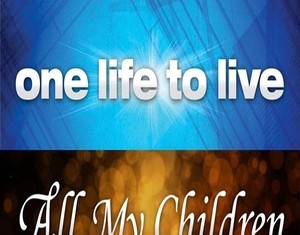 With just a week to go before production is set to begin once more on "All My Children" and "One Life to Live," after more than a year since both series aired their last episodes on ABC, a number of behind the scenes personnel have been hired on to help spearhead the soaps into the digital world via Hulu and iTunes later this spring.
Monday, February 18, 2013 4:11 PM EDT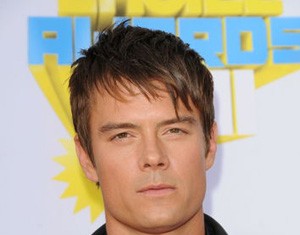 Just a short time ago, singer Fergie (real name Stacy Ferguson) announced on Twitter that she and husband Josh Duhamel (ex-Leo du Pres, "All My Children") are expecting their first child. The multi Grammy Award winner tweeted an instagram photo of herself and Duhamel with the caption "Josh & Me & BABY makes three!!! #mylovelybabybump"
Monday, February 18, 2013 3:27 PM EDT
When we reported that Marlene McPherson (pictured right, with former "DAYS" co-head writer Darrell Ray Thomas) had been hired on as head writer of Prospect Park's version of "All My children" back on January 23, it was unclear at the time as to whether she would be joined by a co-head writer. Soap Opera Network has since learned that it'll be a "Days of our Lives" reunion of sorts for "AMC" as McPherson will be joined by Elizabeth Snyder, who was an Associate Head Writer at "DAYS" from 2011-2012.
Friday, February 15, 2013 10:06 AM EDT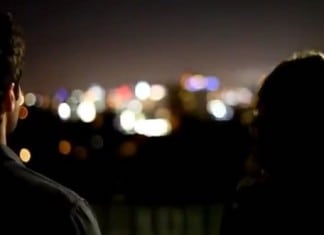 On Monday, February 11, Paos Revolution, the team behind the upcoming "On Air" film starring "All My Children's" Jordi Vilasuso (Dr. Griffin Castillo) and Alicia Minshew (ex-Kendall Hart) announced the launch of their official website. "The launch of paosrevolution.com is the first step of our plan to connect fans to the soap actors and insiders they love. Founding partners Jordi Vilasuso, Dock (Jeff Dockweiler) and John Homa are committed to creating an interactive actor friendly environment," said a press release announcing the launch.
Monday, February 11, 2013 12:25 PM EDT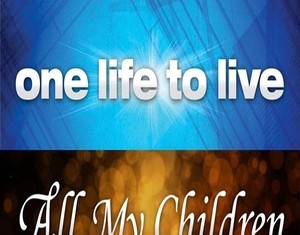 Prospect Park announced today that it will begin production on Monday, February 25 on both "All My Children" and "One Life to Live." Principal production for both programs will take place in Stamford, Connecticut as expected. The company did not release additional casting notices, despite Cady McClain announcing she had signed on for the "AMC" reboot. The company expects to release additional casting notices in the coming days and weeks.