All My Children

ALL THINGS RELATED
Daytime soap opera airing on Weekdays on ABC. Weeknights on SOAPnet.
Sunday, January 4, 2015 10:30 AM EDT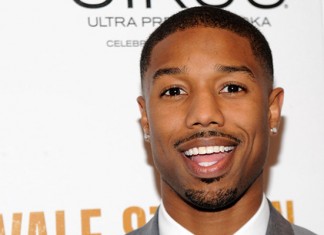 Former "All My Children" and "Fruitvale Station" actor
Michael B. Jordan
has been cast in the lead role opposite 
Sylvester Stallone
in the newest chapter in the "Rocky" franchise entitled "Creed," which is set to begin shooting this month in Philadelphia.
Monday, December 29, 2014 10:00 AM EDT
"In the immortal words of
Cher
, you better sit down, kids," wrote soap columnist
Carolyn Hinsey
, who has penned her final "It's Only My Opinion" for
Soap Opera Digest
magazine, which appears in the January 5, 2015 issue. "I've taken another job, which means I have to give up this column and I am really sorry about that."
Monday, December 22, 2014 11:03 PM EDT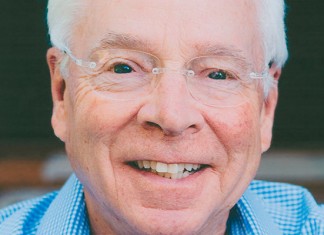 Brandon Stoddard
, the former president of entertainment and director of daytime programming at ABC, who is best known for spearheading the launches of such series, specials and miniseries as "All My Children," "Roseanne," "Roots," "ABC Afterschool Specials," "Moonlighting" and "Thirtysomething," among many others, died today at his home in Bel-Air after a long battle with cancer. He was 77 years old.
Sunday, December 21, 2014 11:51 PM EDT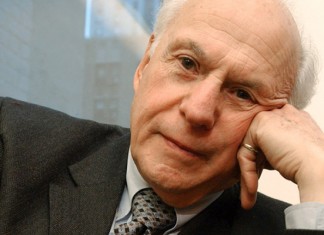 Best known for helming CBS' "Love of Life" for nearly three decades, veteran daytime director
Larry Auerbach
 died on Saturday, December 20 in La Jolla, California from complications of glioblastoma. He was 91 years old.
Friday, December 12, 2014 7:23 PM EDT
Monday, December 8, 2014 10:30 AM EDT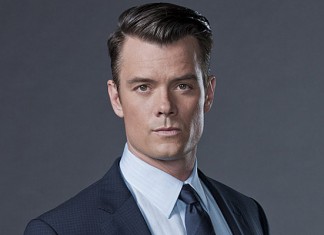 When CBS announced earlier this year that it had picked up a new drama series from
Vince Gilligan
("Breaking Bad") and
David Shore
("House"), and that it would star former "All My Children" actor
Josh Duhamel
(ex-Leo du Pres), "Guiding Light's"
Aubrey Dollar
 (ex-Marina Cooper) and 
Dean Winters
("Oz," "Law & Order: Special Victims Unit"), the network would only say that the series, "Battle Creek," would air sometime in midseason. Last week the network announced that the series will air on Sundays at 10:00 PM ET/PT, beginning
March 1
. The series replaces "CSI: Crime Scene Investigation," which currently occupies the timeslot and will air its season finale two weeks prior to the launch of "Battle Creek."
Wednesday, December 3, 2014 4:28 PM EDT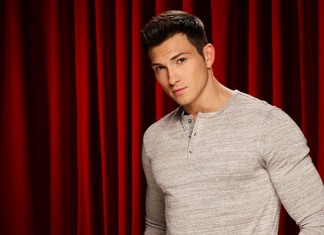 You met the three finalists for the next male model search currently underway at CBS' "The Price is Right," via their
appearance
on the Monday, December 1 edition of CBS' "The Talk," but what does the game show's first male model,
Robert Scott Wilson
(Ben Ridgeway, "Days of our Lives"; ex-Pete Cortlandt, "All My Children") have to say about another person taking on his former daytime role? The actor recently spoke with
Soap Opera Network
about his experience on the game show, what it was like helping judge the competition, and responds to 
comments
made about him by "Price is Right" executive producer,
Mike Richards
.
Wednesday, December 3, 2014 1:33 PM EDT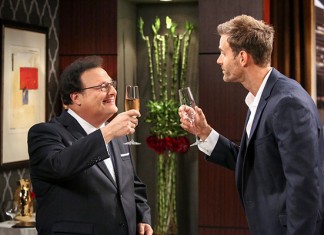 Previously appearing in episodes of TV Land's "Hot in Cleveland," former "All My Children" star
Cameron Mathison
(ex-Ryan Lavery) will appear in tonight's episode of the network's "The Exes," starring
Donald Faison
,
Wayne Knight
, and
David Alan Basche
. In the episode, entitled "Oh Brother Here Art Thou," Mathison plays Rob, who shows up unexpectedly at his brother Haskell's (Knight) apartment. Not ready for a surprise from his brother, however, Haskell shows Rob the door and then proclaims to his roommates that his brother ruined his life.
Tuesday, December 2, 2014 1:00 AM EDT
reported
Susan Lucci
(ex-Erica Kane, "All My Children") got a wonderful surprise while visiting NBCUniversal's syndicated daytime talker, "The Meredith Vieira Show," via a reunion of sorts with former "AMC" co-star,
Walt Willey
(ex-Jackson Montgomery). In your first look at the episode, airing
Tuesday, December 2
, Lucci tells host
Meredith Vieira
how her character on the ABC Daytime soap opera helped many immigrants learn to speak English. Later the two take part in a Soap Opera Showdown, which included Willey as a surprise participant alongside Lucci.
Sunday, November 30, 2014 7:56 PM EDT
Corey Sligh was first hit by a car and then beaten by the vehicle's driver on Thanksgiving Day, shortly after Sligh and his girlfriend, Alisa Berhorst, went to bring a friend a Thanksgiving meal at a Rite Aid in West Hollywood, CA. Sligh and his girlfriend reportedly saw two gentlemen in their vehicle driving at high speeds doing donuts in the parking lot.