All My Children

ALL THINGS RELATED
Daytime soap opera airing on Weekdays on ABC. Weeknights on SOAPnet.
Friday, November 16, 2012 5:21 PM EDT
On Friday, November 23, which just happens to be the day after Thanksgiving, former "One Life to Live" star Nic Robuck takes on his dark side as the star of Lifetime Movie Network's world premiere movie "Dark Desire."
Friday, November 16, 2012 3:03 PM EDT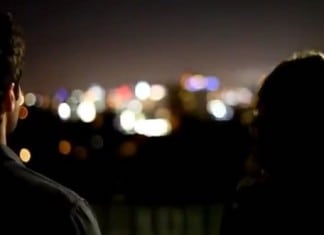 "I wish she'd tell me what she was thinking" are the first spoken words in the teaser trailer for the upcoming  film "On Air" by Paos Revolution, a new production company formed by
Jordi Vilasuso
("All My Children," "Guidiing Light") and acting coaches from "AMC" and "General Hospital." The film will tell the fictionalized story of life after a popular soap opera gets canceled and how the stars of the program are forced to move on.
Friday, November 16, 2012 12:23 AM EDT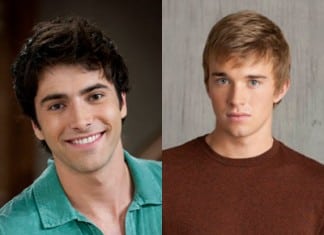 Although it wasn't listed with the other "Hot" stuff in TV Guide Magazine's Annual "Hot List" issue (pages 16-35), "General Hospital" did earn a spot under Michael Logan's Daytime Highlights column (page 84) under the heading "Hot Again." NBC's "Days of our Lives" also made the cut under the heading "Hot Days, Hotter Nights" courtesy of daytime's hottest (and only) gay on screen couple, Will Horton (Chandler Massey) and Sonny Kiriakis (Freddie Smith).
Friday, August 24, 2012 5:56 PM EDT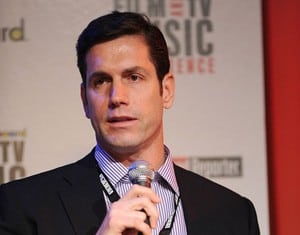 Frank Valentini (Executive Producer, "General Hospital") is promising that the Monday, August 27 episode of the drama series is "not to be missed" as the series has "been keeping a huge surprise under wraps." The producer tweeted the message to his 12,000 followers earlier today.
Tuesday, August 21, 2012 6:06 PM EDT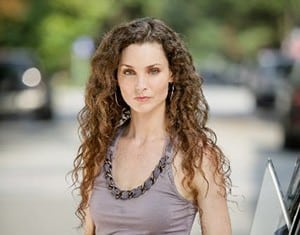 Alicia Minshew (ex-Kendall Hart Slater, "All My Children") is currently off filming her new movie, "Desires of the Heart" in Savannah, GA and now Soap Opera Network is happy to report the film has unveiled its Facebook page for fans to take a look at the journey to making the film.
Tuesday, August 21, 2012 4:01 PM EDT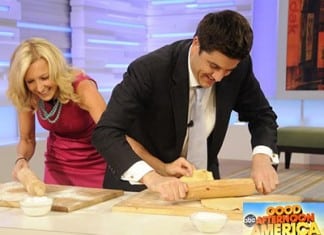 Although "Good Afternoon America" showed some gains over the recent performance of ratings eyesore "The Revolution," those gains could only last so long. The ABC News daytime talk show hosted by "Good Morning America's" Lara Spencer and Josh Elliott has also failed to bring in an audience on par with the year-ago airings of the canceled "One Life to Live" after five weeks of ratings data (week of August 6-10, 2012).
Thursday, August 16, 2012 5:30 PM EDT
A number of syndicated programs hit their season lows during the week of July 30, 2012 thanks to the Olympics on NBC, while others were so heavily preempted that Nielsen Media Research excluded them from the weekly ratings averages, which was the case for Warner Bros. Domestic Television Distribution's (WBDTD)' "Anderson," "Ellen" and "Extra," and CBS Television Distribution's (CTD) "Rachael Ray" and "The Doctors." In the case of daytime talker "Live! with Kelly," however, the show hit its lowest ratings in more than 20 years.
Tuesday, August 14, 2012 1:48 PM EDT
Nic Robuck (ex-James Ford, "One Life to Live") has landed his first feature film role, reports ​ABC Soaps In Depth​. The actor has signed on to play the lead in the film "A Dark Plan."
Monday, August 13, 2012 11:55 PM EDT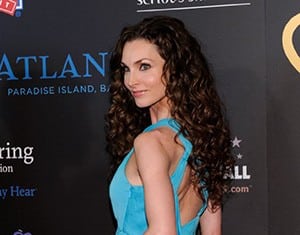 According to The Hollywood Reporter, former "All My Children" starlet Alicia Minshew (ex-Kendall Hart) has landed a major role in the new film "Desires of the Heart," which began production in Savannah, GA on Monday, August 13.
Sunday, August 12, 2012 10:50 PM EDT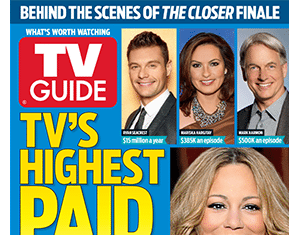 In its newest issue, TV Guide Magazine has revealed some of televisions highest paid stars. As you can imagine, the list comprises of former daytime soap stars who've either gone on to host their own talk show or headline a top ranked primetime series, or in the case of primetime soap stars - gotten richer!
Saturday, August 11, 2012 7:51 PM EDT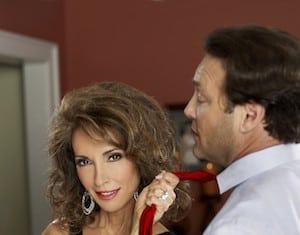 Investigation Discovery, which recently announced its plans to integrate several daytime stars into various aspects of its daytime programming block in the coming weeks, has released the first promos and trailers of "Deadly Affairs," the new series about love triangles gone wrong and marriages that end in murder hosted by "All My Children" vixen Susan Lucci (ex-Erica Kane).
Monday, August 6, 2012 6:00 PM EDT
On Saturday, July 23, 2011, "General Hospital" held its annual fan club weekend event at the Sportmen's Lodge Event Center. Incidentally, in the year that followed many were left wondering if the 2012 event would ever come to be amidst all the drama and rumors surrounding the cancellation, reincarnation (through the Disney/ABC Television Group/Prospect Park Productions deal that wasn't) and ultimate demise of "All My Children" and "One Life to Live" and the possible effect it would have on "GH" itself. On July 21, 2012, "GH" did indeed holds its annual fan event - again at the Sportsmen's Lodge Event Center - with a renewed focus and much hope for the future.
Thursday, August 2, 2012 4:09 PM EDT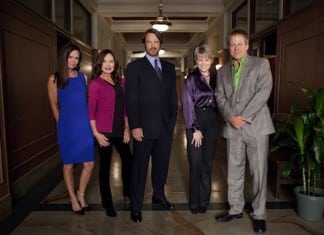 Walking in on your beau bedding your best friend... Halting your wedding because your evil twin stole your spot at the altar... Discovering that your mortal enemy is really your long-lost sibling. These may seem like the plotlines of a delicious daytime soap, but sensational stories are anything but fiction on Investigation Discovery. Dishing out the drama of blindsided betrayals, mistaken identities, and deadly deceptions, ID is staking its claim on real-life soap operas with the launch of daytime programming block DAYS OF OUR KNIVES on Monday, August 20 from 1-4 PM E/P.