All My Children

ALL THINGS RELATED
Daytime soap opera airing on Weekdays on ABC. Weeknights on SOAPnet.
Thursday, April 18, 2013 8:00 PM EDT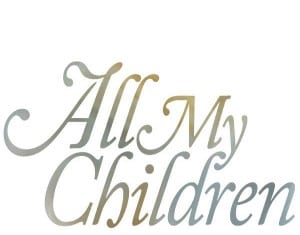 The OnLine Network has released teasers for week two of "All My Children," which premieres Monday, April 29 on Hulu, Hulu Plus and iTunes, and FX Canada for Canadian viewers. Things are only just getting started!
Thursday, April 18, 2013 6:13 PM EDT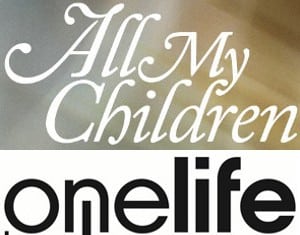 Prospect Park co-founders Rich Frank and Jeff Kwatinetz have released the following statement to Soap Opera Network shortly after word broke that the company has decided to sue ABC over what it considers a breach of its licensing agreement.
Thursday, April 18, 2013 6:08 PM EDT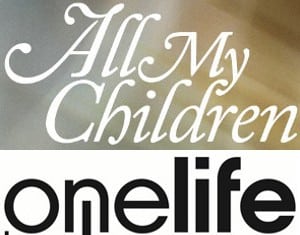 According to Deadline, Prospect Park has filed a lawsuit against ABC claiming the network "has been breaking the licensing agreement and sabotaging Prospect Park's efforts to continue 'All My Children' and 'One Life to Live' online." Prospect Park is seeking $25 million in monetary damages. It is understood that the lawsuit won't hinder the launches of either soap when they premiere in less than two weeks nor take away from the red carpet premiere schedule for next week in New York City.
Thursday, April 18, 2013 5:19 PM EDT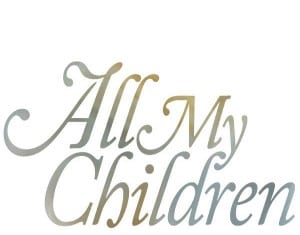 As previously reported, Canadian viewers of "All My Children" have finally learned that they won't have to miss a moment of their favorite soap as FX Canada has agreed to carry The OnLine Network produced series (via Prospect Park) beginning with the shows very first episode airing Monday, April 29 at 12:00 PM ET/2:00 PM PT. Recently, the network uploaded a web page for the series along with its own description of the happenings in Pine Valley.
Thursday, April 18, 2013 4:16 PM EDT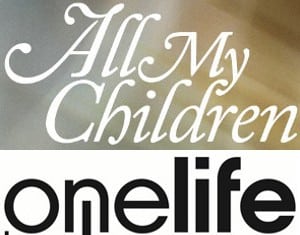 Just in case you "All My Children" and "One Life to Live" fans are still a bit confused as to how you can watch your favorite shows once they debut on iTunes, Hulu and Hulu Plus on Monday, April 29, Vincent Irizarry (David Hayward, "AMC") has released a simple, straightforward viewing guide.
Thursday, April 18, 2013 2:04 PM EDT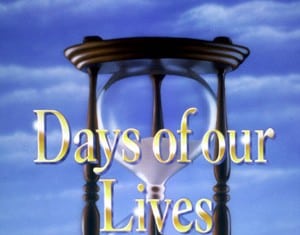 If you've been missing "All My Children's" Chrishell Stause (ex-Amanda Dillon), you're in luck: The actress recently tweeted that she has joined the cast of a new show, and we can now confirm she'll be headed to Salem as part of "Days of our Lives"!
Thursday, April 18, 2013 1:01 PM EDT
Just a few weeks ago, news broke that Jacob Young (Rick Forrester, "The Bold and the Beautiful," ex-JR Chandler, "All My Children") is expecting a second child with his wife, Christen Young, and Soap Opera Network caught up with the actor for a few more details on the newest addition to his clan!
Wednesday, April 17, 2013 8:09 PM EDT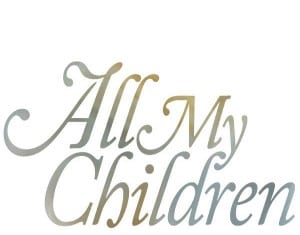 Like "One Life to Live" with its storyline integrated, or otherwise, celebrity appearances with the likes of Snoop Lion, Australian DJ sisters Mim and Liv Nervo, Jenni 'JWOWW' Farley (Nikki; "Jersey Shore"), rapper Riff Raff, etc., The OnLine Network has announced that RCA recording artist and American Music Awards winner Hot Chelle Rae will appear in the Thursday, May 9 episode of "All My Children" as they perform their brand new single "Hung Up."
Wednesday, April 17, 2013 4:25 PM EDT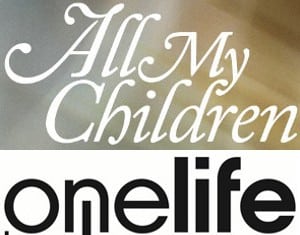 We've seen "All My Children's" Cady McClain (Dixie Cooney) do a lot of outlandish stuff over the years in her daytime career (including marrying a guy who wears a chicken suit, being shot in the arm by her son, and being experimented on by Vincent Irizarry's David Hayward), but her latest onscreen stunt is perhaps the most entertaining and fun thing she's ever done before: Posing as Suzy Fucking Homemaker in order to humorously teach fans how to view the new versions of "AMC" and "OLTL."
Wednesday, April 17, 2013 3:04 PM EDT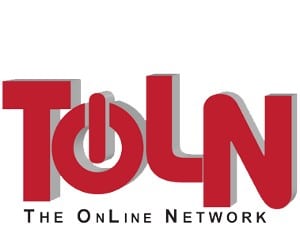 Fans of "All My Children" and "One Life to Live" have known for a while now that The OnLine Network planned to include weekly recap episodes of both shows once they began airing on iTunes, Hulu and Hulu Plus on Monday, April 29, and now the web network has officially announced it. Beginning Friday, May 3, and continuing every Friday following episodes thereafter, TOLN will be offering original weekly recap shows, "MORE One Life to Live" and "MORE All My Children."