All My Children

ALL THINGS RELATED
Daytime soap opera airing on Weekdays on ABC. Weeknights on SOAPnet.
Friday, June 28, 2013 6:55 AM EDT
"All My Children's" Christina Bennett Lind (ex-Bianca Montgomery) never realized how much she could fall in love with a character until she stepped into the shoes of Erica Kane's benevolent daughter back in 2010. And though a lot has changed since those days — including the end of the sudser's run on ABC, it's move to an online network and the eventual return of Binks' previous portrayer, Eden Riegel — Lind still has a special place in her heart for the beloved character. How do we know? Well, we caught up with the actress to get her take on the new "AMC," what it's been like for her to see Riegel return to the role and to dish about the new project she can't wait for fans to find out about!
Thursday, June 27, 2013 7:36 PM EDT
It's time to bust out your party hats, because "All My Children's" Michael E. Knight (ex-Tad Martin) is finally back in the spotlight! As TV Guide's Michael Logan reports, the 'AMC' veteran — who played Tad the Cad for nearly 30 years when the sudser was on ABC — has landed a guest-starring role on Lifetime's "Drop Dead Diva."
Wednesday, June 26, 2013 2:16 PM EDT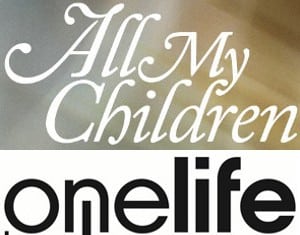 "For 2 years u posted, tweeted, Facebooked me..I heard you. Starting 7/15, we're having a summer fling w/ the soaps!" read Oprah Winfrey's tweet to her more 19 million Twitter followers shortly after news of OWN picking up both "All My Children" and "One Life to Live" for a limited engagement this summer. Both series begin airing Monday, July 15, with "AMC" airing in its old 1:00 PM ET timeslot and now PT as well, while "OLTL" will air at 3:00 PM ET/PT.
Wednesday, June 26, 2013 1:29 PM EDT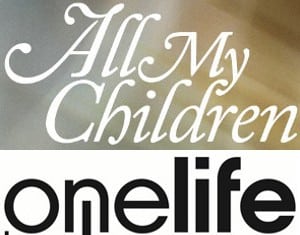 Oprah Winfrey has come through for soap fans after all! For a special summer soap opera event, the legendary daytime star's network has acquired the rights to the first 40 episodes of The OnLine Network's "All My Children" and "One Life to Live," both of which will air for an exclusive 10-week limited engagement.
Tuesday, June 25, 2013 11:43 PM EDT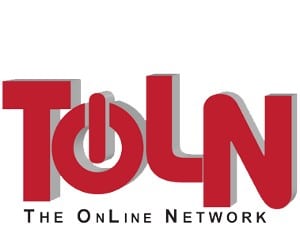 Prospect Park's The OnLine Network announced earlier today its decision to release all weekly episodes of both "All My Children" and "One Life to Live" on Mondays, instead of the previously scheduled Mondays and Wednesdays for "AMC" and Tuesdays and Thursdays for "OLTL," beginning Monday, July 1. Jeff Kwatinetz, co-founder, Prospect Park, tells Soap Opera Network via email, "The only difference is greater availability," when asked how the change affects upcoming airdates of both soaps. "If [viewers] still want to watch one ep each day, or just an 'AMC' ep every Monday or Wed, there will be a new one there. If they want to watch the full weeks shows at once starting Monday they will all be there. This is completely giving MORE options to viewers. How could that be a bad thing?"
Tuesday, June 25, 2013 5:51 PM EDT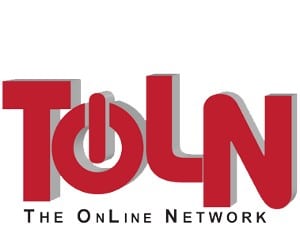 Beginning Monday, July 1, Prospect Park's The OnLine Network will begin releasing brand new episodes of both "All My Children" and "One Life to Live" each week on Mondays. This means that instead of waiting for each Monday and Wednesday for a brand new "AMC" or Tuesday and Thursday for a brand new "OLTL," the weeks worth of shows for both soaps will be made available each week on Mondays.
Monday, June 24, 2013 2:28 PM EDT
In an interview with Daytime Confidential, Terri Ivens (ex-Simone Torres, "All My Children") revealed that she has joined the cast of the Sonia Blangiardo created online drama series "Tainted Dreams."
Monday, June 24, 2013 1:23 PM EDT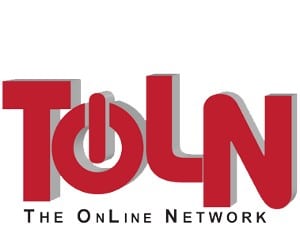 After much was made over the AllMyChildren.com and OneLifetoLive.com URLs finally being given to Prospect Park for promotional use by The OnLine Network, the company noted today that both URLs, along with its TheOnLineNetwork.com and TOLN.com, now re-direct all users to Hulu.com.
Friday, June 21, 2013 8:56 AM EDT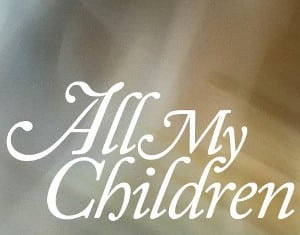 While on the red carpet of the 40th Annual Daytime Entertainment Emmy Awards, "All My Children" actresses Cady McClain (Dixie Martin), Denyse Tontz (Miranda Montgomery) and Sal Stowers (Cassandra Foster) gave Soap Opera Network the inside scoop on the summer filming hiatus of their soap, what lies ahead for their characters, and much, much more.
Friday, June 21, 2013 8:17 AM EDT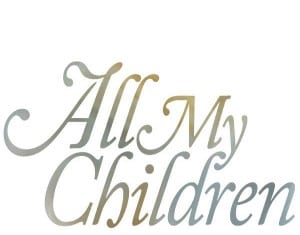 The OnLine Network has announced that on Wednesday, July 10, "All My Children" fans will finally get a chance to catch a glimpse of Alicia Minshew as Kendall Hart, who we recently discovered had divorced Zach Slater (Thorsten Kaye) between the end of the ABC incarnation to current TOLN version of the soap. Minshew appeared on the set of the online soap opera on Friday, March 8, when it was announced she'd be reprising her role as the eldest daughter of Erica Kane (Susan Lucci).