All My Children

ALL THINGS RELATED
Daytime soap opera airing on Weekdays on ABC. Weeknights on SOAPnet.
Friday, October 18, 2013 3:37 PM EDT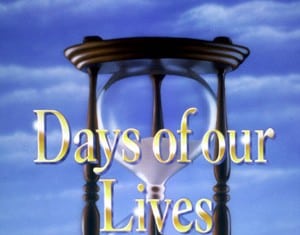 It's incontrovertible that "Days of our Lives" James Scott (EJ DiMera) is drop dead gorgeous. He has an impressive 6-foot-something stature, model good looks, a smooth British accent, perfectly polished style and... scrapes all over his hands. (Record scratch.) Yes, when the English native recently sat down with Soap Opera Network for an exclusive interview, he had numerous red scratches marring his otherwise perfect digits. And suddenly, he was all the sexier. Especially when he quipped of the wounds: "Oh, I did a love scene with Alison [Sweeney, Sami] yesterday."
Friday, September 20, 2013 6:12 PM EDT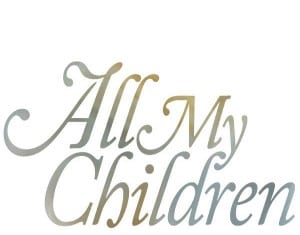 Not much can top seeing "All My Children's" Cady McClain (Dixie Cooney) get an onscreen proposal by a guy in a chicken suit, but her latest venture just might come close. The actress, who has spent more than 30 years in front of the camera, has flipped to the other side of the camera to direct a short film called "Flip Fantasia." And lucky for you, she's made the entire film available for online viewing — for free!
Friday, September 20, 2013 6:05 PM EDT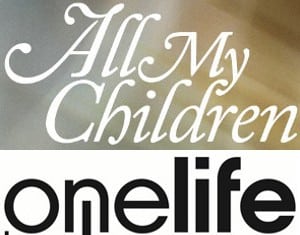 The annual Tails N Tots event is set to take place on Saturday, October 12, and it looks like this year's event, benefitting The Kids Wish Network, will be featuring not one but TWO former Jake Martins from "All My Children!"
Friday, September 20, 2013 5:52 PM EDT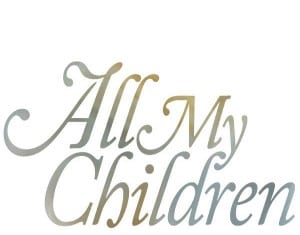 "All My Children's" Jordan Lane Price (Celia Fitzgerald) may be an actress, but it seems singing is another of the girl's passions. How do we know? Well, as it turns out, she auditioned for "The X-Factor!"
Thursday, September 12, 2013 2:40 PM EDT
Things are about to start looking a bit different in Genoa City, as "The Young and the Restless" has named its new headwriters: Current 'Y&R' scribe Shelly Altman and daytime writer Jean Passanante will share the position, along with 'Y&R' scribe Tracey Thomson, who's been promoted to co-writer within the new, all female headwriting team.
Tuesday, September 10, 2013 8:05 PM EDT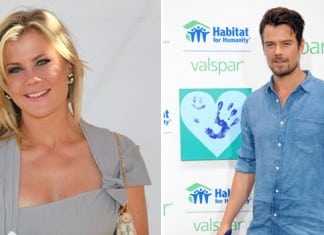 Yesterday marked the first day that "All My Children's" Rebecca Budig (ex-Greenlee Smythe) served as the co-host of "The Better Show," a syndicated talk show that just begun its seventh season. And while her debut was certainly exciting, things are just on the verge of heating up!
Friday, September 6, 2013 4:46 PM EDT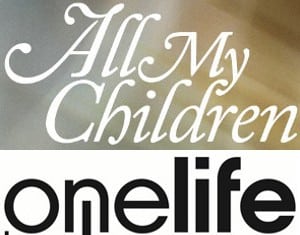 In a video published on their YouTube page and official website, The OnLine Network presents Suzy F*cking Homemaker ("All My Children's" Cady McClain) having a chat with "One Life to Live's" Tuc Watkins, using footage from the Sleepy Hollow photo shoot from earlier this year.
Thursday, September 5, 2013 4:01 PM EDT
She may be the Queen of Soaps, but Susan Lucci (ex-Erica Kane, "All My Children;" Genevieve Delatour, "Devious Maids") didn't let the royal title stop her from donning quite a peculiar piece of clothing during her time in the "AMC" spotlight.
Thursday, September 5, 2013 12:43 PM EDT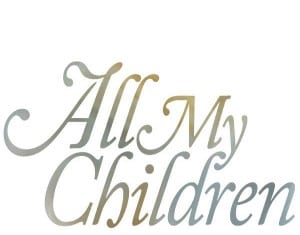 It was a rare day when "All My Children's" Greenlee helped anyone but herself, but it's a whole different story for her former portrayer, Rebecca Budig, whose new gig is exactly the opposite! It was just announced this morning that the Emmy-nominated actress has been named co-host for 'The Better Show,' an information talk show that incorporates Better Homes and Gardens, Parents, Family Circle, More and Fitness magazines along with entertainment, celebrity interviews, food, fashion and DIY-related content.
Wednesday, September 4, 2013 12:15 PM EDT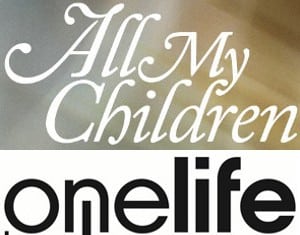 The drama just never stops for Prospect Park's "All My Children" and "One Life to Live," with the latest shocking news regarding the online sudsers coming from the L.A. Times. According to the publication, Prospect Park is shelving 'One Life to Live' until the lawsuit it launched against ABC in April is resolved. Additionally, the company will focus on producing "AMC," with writers having already started work on scripts for the second season of the show.