All My Children

ALL THINGS RELATED
Daytime soap opera airing on Weekdays on ABC. Weeknights on SOAPnet.
Sunday, June 1, 2014 4:36 PM EDT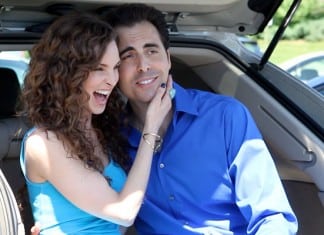 TVtibi, a new TV everywhere internet based network currently in beta test, announced today that they have given a series order to "Surviving Sam," a dramedy starring former "All My Children" actress Alicia Minshew (ex-Kendall Hart) and comedian Rob Magnotti.
Friday, May 30, 2014 5:17 PM EDT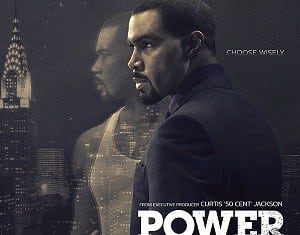 While the series isn't scheduled to premiere until Saturday, June 7 at 9:00 PM ET/PT on Starz, the network has released the first five minutes of "Power" on Twitter via the social service's new in-line video feature that enables one-touch playback. The new video experience is based on Twitter Cards, which extends user interactions beyond favoriting, retweeting and replying and makes it possible for people to do things like watch videos, download apps, or view articles and photos –– all from within a Tweet.
Monday, May 26, 2014 5:44 PM EDT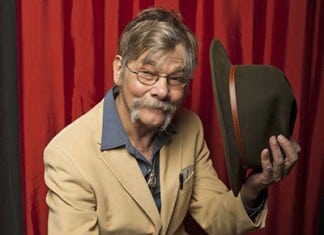 It is with great sadness to report that "All My Children's" Matthew Cowles (Billy Clyde Tuggle) has died. The actor, who was married to actress Christine Baranski ("The Good Wife) for more than 30 years, passed away on Thursday, May 22 at the age of 69. He is survived by his wife and their two daughters, Isabel and Lily.
Wednesday, May 14, 2014 1:16 PM EDT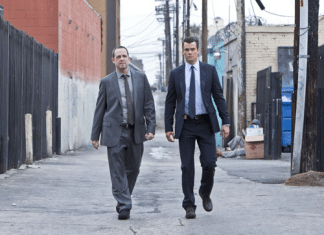 As it gets ready to finish the traditional television season (September-May) as America's most-watched network in viewers for the 11th time in 12 years, CBS has renewed 21 shows and has picked up an additional 8 for next season. Five of the new shows will air in the fall with the remaining three headed for midseason.The new series joining the network in the fall includes "Madam Secretary," starring Téa Leoni as the newly appointed U.S. Secretary of State; "NCIS: New Orleans," a spinoff of "NCIS," starring Scott Bakula; "Scorpion," a high-octane drama starring Elyes Gabel, Robert Patrick and Katharine McPhee, inspired by the true story of an eccentric genius and his team of brilliant misfits working to protect the U.S. from high-tech threats; the psychological thriller "Stalker," starring Maggie Q and Golden Globe Award winner Dylan McDermott as detectives who investigate stalking incidents; and the ensemble comedy The McCarthys," starring Laurie...
Wednesday, May 14, 2014 12:59 PM EDT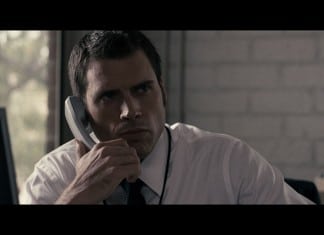 "The Young and the Restless'" Joshua Morrow (Nicholas Newman), of the hit independent film, "Tentacle 8," — which also stars Bruce Gray (ex-Mark Wilcox), Teri Reeves (ex-Megan McKenna, "General Hospital"), and "All My Children's" John Callahan (ex-Edmund Grey) and Matthew Borlenghi (ex-Brian Bodine) — will be appearing at Laemmle's NoHo7 theater in Los Angeles for a special film screening on Tuesday, May 20, and guess what? Soap Opera Network has partnered with the film's director, John Chi, in giving away two pairs of screening tickets to a couple of lucky SON readers!
Thursday, May 8, 2014 9:34 AM EDT
"All My Children" grad Finn Wittrock (ex-Damon Miller) is on a role: Not only will he be starring in the upcoming Angelina Jolie-directed film "Unbroken" (which you can read more about here), he's also been cast opposite Aaron Eckhart in the new film "My All American."
Friday, May 2, 2014 2:45 PM EDT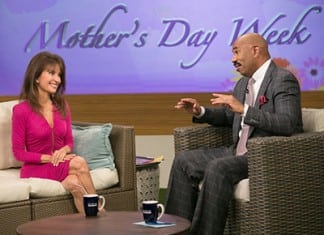 Set your DVRs not only for Lifetime's "Devious Maids," but also for "The Steve Harvey Show," as Susan Lucci (ex-Erica Kane, "All My Children") will be dropping by the talk show next week to celebrate Mother's Day!
Thursday, May 1, 2014 2:13 PM EDT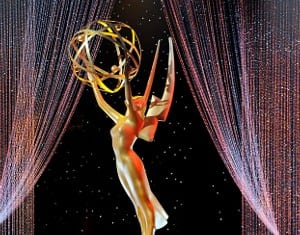 In case you were wondering how the networks and the shows stacked up when nominees for the 41st Annual Daytime Emmy Awards were announced this morning, Soap Opera Network has you covered! As previously reported, CBS leads the pack with 61 nominations overall with "The Young and the Restless" in particular leading all shows with 26 nominations. But, how do the other networks and shows stack up?
Thursday, May 1, 2014 2:11 AM EDT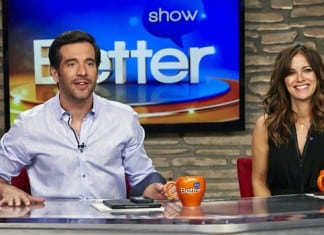 Segueing from discussion on baking as a skill that every mom should have on the Wednesday, April 30 edition of her syndicated and online series, "The Better Show," former "All My Children" actress Rebecca Budig (ex-Greenlee Smythe) announced that she is expecting her first child with husband Michael Benson. "I am five months pregnant," the excited actress shared with viewers and co-host JD Roberto (pictured above with Budig). "There have been a couple of Facebook followers that have guessed that, but I had a lot of tests and things to do and I wanted to make sure it was all okay before I said, 'I'm pregnant!' When her co-host, asked her how she's feeling overall, Budig revealed she's actually quite nervous. "I'm nervous. I'm really scared. I don't think there's a perfect parent and you don't know what you're going to get. I'm a lot more nervous than I thought I'd be."
Thursday, April 24, 2014 12:26 PM EDT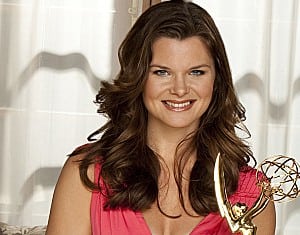 It's been a long time coming, but the date for the 41st Annual Daytime Emmy Awards has officially been set: A spokesperson for the National Academy of Television Arts & Sciences confirms that the ceremony will be taking place on Sunday, June 22 at the Beverly Hilton in Los Angeles.