All My Children

ALL THINGS RELATED
Daytime soap opera airing on Weekdays on ABC. Weeknights on SOAPnet.
Wednesday, June 25, 2014 5:06 PM EDT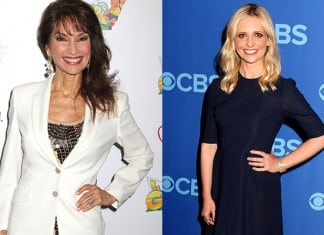 Everyone loves a comeback, and it's no different in the case of the rumor that the Queen of Soaps, Susan Lucci (ex-Erica Kane, "All My Children"), managed to get Sarah Michelle Gellar (ex-Kendall Hart) fired from the sudser back in the 90s. Though the rumor is quite ancient in the daytime industry, it's getting a second life on sites like Us Weekly and Perez Hilton thanks to a comment Kathy Griffin made as host of the 41st Annual Daytime Emmy Awards live webcast on Sunday, June 22.
Monday, June 23, 2014 3:11 PM EDT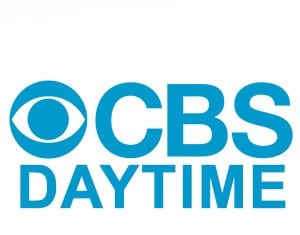 Once again proving that its at the top of the heap when it comes to daytime, CBS swept the 41st Annual Daytime Emmy awards with 13 drama related wins, leading all networks. "The Young and the Restless" took home a combined total of nine wins during the Creative Arts Emmy Awards and the Emmy Awards, while "The Bold and the Beautiful" managed to snag four. NBC's "Days of our Lives" took home three Emmy awards, while ABC's "General Hospital" garnered two. Meanwhile, Toln.com's "All My Children" won three awards, while "One Life to Live" took home three, as well.
Friday, June 20, 2014 11:24 PM EDT
On Friday, June 20, The National Academy of Television Arts & Sciences presented "The 41st Annual Daytime Creative Arts Emmy Awards," which honors the behind the scenes creative minds that bring daytime programs to television screens each and every day.David Michaels opened the show and talked about the how the creatives this year had record attendance. June Lockhart helped open the show with a musical montage of daytime programming set to music by Pharrell Williams' Oscar nominated "Happy." A clip of Lockhart from her time on "General Hospital" was also shown. The clip was from the early 90s when she appeared in scenes with Kristina Wagner and Jacklyn Zeman."The Better Show" hosts Rebecca Budig (ex-Greenlee Smythe, "All My Children") and JD Roberto presented three awards: Outstanding Directing in a Children's series, which went to Sesame Street and Outstanding Directing in a Talk Show/Morning Program, which went to "The Dr....
Saturday, June 14, 2014 4:20 PM EDT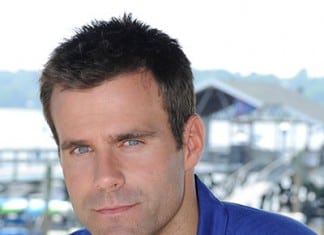 When word had it that Cameron Mathison (ex-Ryan Lavery, "All My Children") had been spotted on the set of CBS' "The Young and the Restless" in late April, the rumor mill immediately lit up with speculation that the actor had secretly met with show producers and had signed on to portray the contract role of Adam Newman (previously portrayed by Michael Muhney). Earlier today, Mathison took to Twitter to clear up said rumors while visiting Israel for a friend's wedding.
Saturday, June 7, 2014 3:16 PM EDT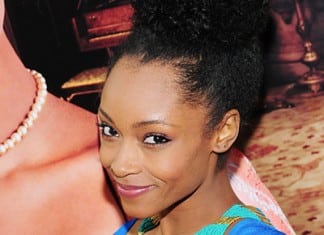 Best known as the runner-up in the season three finale of The CW's "America's Next Top Model," and her contract role as Cassandra Foster on ABC's "All My Children," TVLine is reporting that Yaya DaCosta has landed the coveted role of Whitney Houston in Lifetime's upcoming biopic, aptly titled "Whitney Houston," which chronicles Houston's headline-making relationship between the iconic singer, actress, producer and model, and singer, songwriter Bobby Brown -- from the time they first met at the very height of their celebrity, to their courtship and tumultuous marriage.
Thursday, June 5, 2014 11:32 PM EDT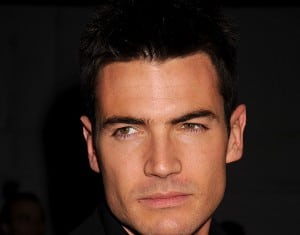 OWN: Oprah Winfrey Network announced today the cast of its newest Tyler Perry drama series, "If Loving You is Wrong."Previously titled "Single Mom's Club," the series follows the relationships of a group of husbands and wives that live and love on the same street. While they all come from very different backgrounds, their lives are similar – raising children, dealing with exes, worrying about money and keeping romance in their relationships. But just below the surface - secrets, lies and deception threaten to destroy what they have built.Former "All My Children" actor Aiden Turner (ex-Aidan Devane) has been cast as Bill, the husband of Amanda Clayton's ("John Carter") Alex. While on the surface Bill and Alex's relationship seems solid, a secret threatens to derail everything they hold important. The two have two children together.Also starring in the series is Zulay Henao ("The Single Moms Club") as Esperanza, the ex-wife of Edward, played by Joel Rush...
Tuesday, June 3, 2014 3:13 AM EDT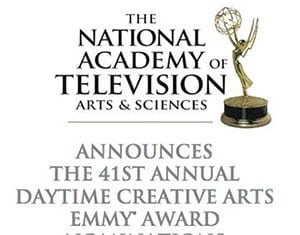 The National Academy of Television Arts & Sciences (NATAS) is set to formally announce a list of individuals scheduled to attend as presenters for the 41st Annual Daytime Creative Arts Emmy® Awards later today, Soap Opera Network has learned. The list includes several of daytime's biggest and brightest stars, past and present, and a number of behind the scenes talents from "All My Children," "The Bold and the Beautiful," "Days of our Lives," "General Hospital," "One Life to Live" and "The Young and the Restless," among other forms of daytime programming.
Monday, June 2, 2014 8:30 AM EDT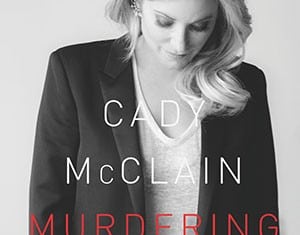 In an interview with "Entertainment Tonight," which aired this weekend in its entirety and was conducted by her former "All My Children" co-star Cameron Mathison (ex-Ryan Lavery), actress Cady McClain (Kelly Andrews, "The Young and the Restless"; ex-Dixie Martin, "AMC") talks about her new book, "Murdering My Youth: A Memoir," where she reveals that her parents used her for financial gain, how her years of sexual abuse at the hands of her father nearly led her down an emotional breaking point after filming love scenes at "AMC," and how her marriage to "General Hospital's" Jon Lindstrom (Kevin Collins) has helped her grow.
Sunday, June 1, 2014 9:56 PM EDT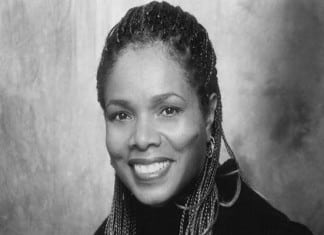 On Sunday, May 25, Lee Chamberlin, an actress and playwright, died at the age of 76 after a battle with cancer.Born February 14, 1938, soap fans will recall Chamberlin for her portrayal of Pat Baxter on ABC's "All My Children." The character was Dr. Angela Hubbard's (Debbi Morgan) mother and appeared on the daytime soap from 1982 to 1991. The character also appeared on an episode of "Loving."
Sunday, June 1, 2014 9:31 PM EDT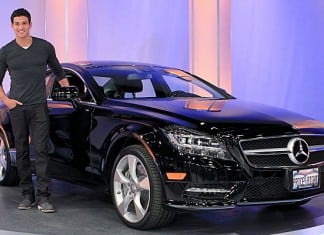 With Robert Scott Wilson now appearing weekdays as Ben Rogers on NBC's "Days of our Lives," CBS' "The Price is Right" has announced plans to replace the actor/model for another round of "The Price is Right: Male Model Search."