All My Children

ALL THINGS RELATED
Daytime soap opera airing on Weekdays on ABC. Weeknights on SOAPnet.
Monday, February 3, 2014 4:30 PM EDT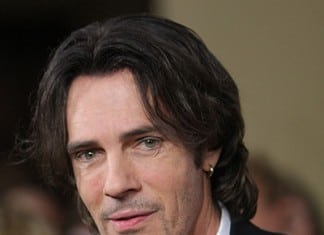 Hot on the heels of "All My Children's" Susan Lucci (Erica Kane) appearing on "Oprah: Where Are They Now?" comes an appearance by former "General Hospital" actor/musician Rick Springfield (ex-Noah Drake)!
Saturday, February 1, 2014 10:36 PM EDT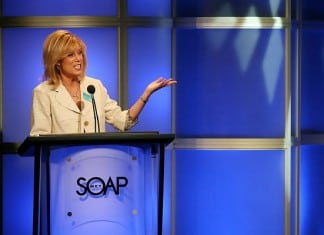 Deborah Blackwell, the former general manager of Disney/ABC Cable Network Group's SOAPnet from 2001-2007, has died at the age of 63, reports Deadline Hollywood. She died yesterday, January 31, after a seven-year battle with Pick's disease, a rare neurodegenerative disorder. Blackwell was surrounded by family in Virginia at the time of her passing.
Wednesday, January 29, 2014 4:04 PM EDT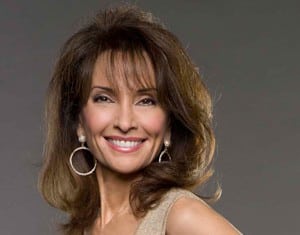 Former "All My Children" actress Susan Lucci (ex-Erica Kane) has been filming Lifetime's "Devious Maids" and Investigation Discovery's "Deadly Affairs" since the ABC sudser went off the air back in 2011, but just what else has the busy actress been up to?
Tuesday, January 28, 2014 4:48 PM EDT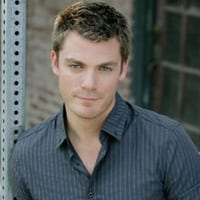 It looks like former soap actor Jeff Branson (ex-Jonathan Lavery, "All My Children," ex-Shayne Lewis, "Guiding Light," ex-Ronan Malloy, "The Young and the Restless") is the next on the list of stars celebrating baby news!
Tuesday, January 28, 2014 12:30 AM EDT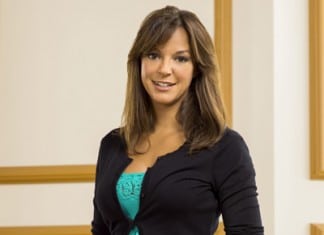 It looks like 2014 is getting off to a rocky start for "CSI: Miami" star Eva LaRue (ex-Maria Santos, "All My Children"), whose current husband, Joseph Cappuccio, has filed for divorce.
Sunday, January 26, 2014 11:00 AM EDT
Last night marked the 66th annual Directors Guild of America Awards Dinner at the Hyatt Regency Century Plaza in Los Angeles, but none of today's daytime drama directors received a nomination. Why? Because the "Daytime Serials" category was integrated into the "Dramatic Series" category following a June 22, 2013 DGA National Board meeting that voted on rule changes, which forces daytime and primetime dramas to compete against internet distributed dramas such as "House of Cards," which essentially leaves daytime itself shut out from ever receiving a nomination as the dynamics of daytime is no where near the likes of 2013 nominees "Breaking Bad" (AMC), "Game of Thrones" (HBO), "Homeland" (Showtime), or even the aforementioned "House of Cards" (Netflix). "Bad" won the award for those wondering.
Saturday, January 25, 2014 4:12 PM EDT
As previously reported, soap stars Cameron Mathison (ex-Ryan Lavery, "All My Children") and Jack Wagner (ex-Frisco Jones, "General Hospital;" ex-Dominick Marone, "The Bold and the Beautiful") are set to star in the Hallmark Movie Channel Original movie, "My Gal Sunday," which premieres tonight at 9:00 PM ET on the cable network.
Tuesday, January 21, 2014 9:45 AM EDT
It seems like just yesterday that the world was ready to nail the lid on the coffin of daytime soap operas. Ratings were low across the board, and a slew of sudsers — "Guiding Light," "As the World Turns," "All My Children" and "One Life to Live" — were cancelled, leaving only "Days of our Lives," "General Hospital," "The Bold and the Beautiful" and "The Young and the Restless" on the air. But to the surprise of critics and many soap fans, 2013 saw a drastic turnaround: All four remaining soap operas saw a significant increase in ratings, and "The Young and the Restless" once again made a list of the top 10 most-searched television programs of the year, among popular series like "Breaking Bad" and "The Walking Dead." So why the complete 180 in daytime soap popularity?
Monday, January 20, 2014 7:19 PM EDT
As we previously reported, celebrity wedding and event planner David Tutera is headed to "The Young and the Restless," where he'll help Neil (Kristoff St. John) and Leslie (Angell Conwell) plan their upcoming wedding. And guess what? Soap Opera Network managed to snag an interview with the busy "My Fair Wedding" star to get the scoop on his visit to Genoa City!
Sunday, January 19, 2014 4:46 PM EDT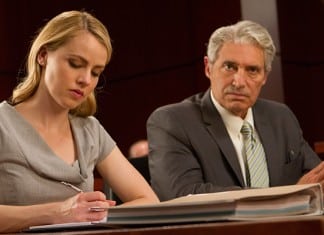 In case you missed it last year when it premiered on Lifetime Movie Network, LMN has scheduled several re-airings of "Hunt for the Labyrinth Killer," which stars former "All My Children" actor Michael Nouri (ex-Caleb Cortlandt) as a retired and respected judge accused of being Daedalus, a serial killer infamous for luring his victims to their deaths through labyrinth traps.
Wednesday, January 15, 2014 10:54 PM EDT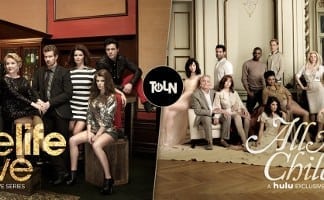 Back in November 2013, Prospect Park amended its lawsuit against ABC by demanding more than $95 million in damages following what it claims was the network's scheme to create a "mega soap" after ABC utilized characters from "One Life to Live" on "General Hospital."
Monday, January 13, 2014 8:00 AM EDT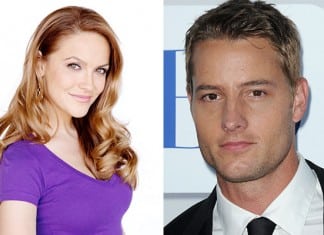 "All My Children" may no longer be in production as a result of the series being cancelled twice (thrice if you count the failed 2011 reboot), but some of its former soap stars have kept themselves in the news of late when it comes to their personal relationship status.
Sunday, January 5, 2014 4:33 PM EDT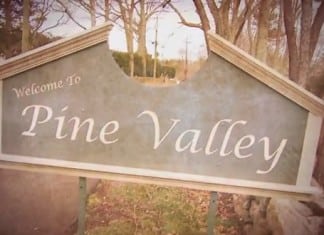 Had ABC not canceled "All My Children" back in 2011, and Prospect Park didn't decide to cancel it again in 2013, Agnes Nixon's "All My Children" would have celebrated its 44th anniversary today. Susan Lucci, who portrayed matriarch Erica Kane on the soap, was the only original cast member from the first season of "AMC" that had remained with the show without interruption since its debut on January 5, 1970 through its final ABC broadcast on September 23, 2011.