A Man Called God

ALL THINGS RELATED
Wednesday, April 30, 2014 10:05 AM EDT
"The Young and the Restless'" Kristoff St. John (Neil Winters) has already shown that he's quite a talented actor, and the Emmy winner is now showing the world that he has another talent up his sleeve: Documentary film making.
Thursday, January 30, 2014 2:00 PM EDT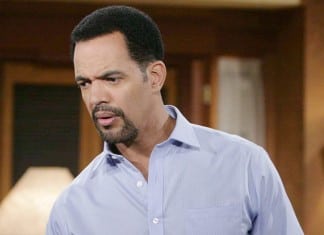 It's been 23 years since Kristoff St. John stepped into the role of "The Young and the Restless'" Neil Winters, and since that time, the New York native has given countless interviews giving fans a detailed glimpse into the man he is when the cameras aren't rolling. But despite all of the revealing material, there's still a large part of St. John's life that hasn't been unearthed — until now! The actor has just finished completion of a horrifying documentary film detailing his family's unsuccessful 1980s quest to find God in India, and Soap Opera Network spoke with him about the groundbreaking film and how the childhood experience shaped him as a human being. Read on to get the scoop as well as a few teases regarding Neil's life, too!