Friday, April 26, 2013 10:00 AM EDT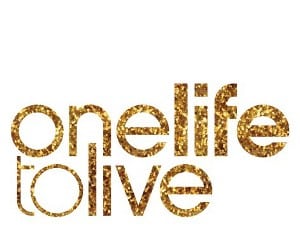 As evidenced by the first episode of "One Life to Live," life in Llanview has continued long after the soap ended its ABC run in January 2012. No, we don't mean that the soap has jumped ahead five years as sister soap "All My Children" has done in order to progress its storylines, we mean characters didn't just walk upstairs to the attic and kept silent and still while the millions of fans mourned their reported last breaths. Scheduled to re-launch on Monday, April 29 via Hulu, Hulu Plus and iTunes, the soap is about to take things higher with the opening of Blair's new night club, Shelter, as the backdrop to getting things moving once more.
Tuesday, December 30, 2008 3:40 AM EDT
Vanessa Marcil, 40, may have quit daytime in 2003 and hit it big in primetime from then on, but she has never forgotten her roots. In fact, she put a little bit of herself in Kate Hewitt, her character in the Hallmark Channel Original Movie "The Nanny Express."