From Friday, March 14 through Monday, March 17, former "General Hospital" star Ronnie Marmo (ex- Ronnie Dimestico) will be MC'ing a weekend of comedy on Princess Cruises Lines Sapphire Princess cruise ship as it heads down to Mexico. Joining the actor as performers will be comedians French Stewart ("The Middle," "3rd Rock From the Sun") and Mo Collins ("MADtv," "Parks & Recreation"), among many others.
"Hasta Linguine… I mean Luego… An Italian on a Mexican cruise. Go figure," said Marmo in announcing the gig. For more information and to book your trip, go to www.CruiseGuysBH.com or call (310) 777-7474.

As previously reported, TVGN (TV Guide Network) will begin airing encore episodes of CBS' "The Bold and the Beautiful" weeknights at 6:30 PM ET/PT starting today. In celebration, the network will be hosting a live Twitter chat with "B&B" stars Heather Tom (Katie Logan; @BBheathertom) and Scott Clifton (Liam Spencer; @CliftonsNotes). Using hashtag #BBonTVGN, fans can interact with the duo beginning at 6:00 PM ET/3:00 PM/PT as they answer fan questions just before TVGN's airing of their show. The actors will be using their twitter handles to interact so make sure to follow both actors on the social media website.
Unlike "The Young and the Restless," which also airs on the network at 7:00 PM ET/PT, "B&B" will air episodes a day after airing on CBS. Therefore, the first episode scheduled to air will be the Wednesday, November 27 Thanksgiving Day themed episode which highlighted the togetherness between the Forresters, Logans, Spencers and more.
With "All My Children" not moving forward, and word that the show along with sister soap "One Life to Live" would be eligible for Emmy consideration in all categories for next year's awards presentation, actress Debbi Morgan (ex-Dr. Angela Hubbard) has decided to not put her name up consideration in either Supporting or Lead Actress categories. In a tweet on Saturday, November 30, Morgan said, "I've decided not 2 have my name submitted 4 emmy consideration this year cuz I just really, really want 2 move on."

Celebrating its 12th year online, Soap Opera Network is currently experiencing its biggest year on record in terms of page views and unique visitors. This year we've been able to provide exclusive insight into the world of soaps while bringing readers inside the minds of some of their favorite characters and actors featured on "The Bold and the Beautiful," "Days of our Lives," "General Hospital" and "The Young and the Restless." As we come off of the long Thanksgiving holiday weekend, we're gearing up for even more features in the coming weeks and the new year including the return of the SON Awards along with the annual Airhog Awards, while introducing new features such as our first annual best and worst of the year report and our new best of soaps weekly poll highlighting the best actors, best soaps, and best storylines of the week for both daytime and primetime soap opera related programming. To better present all this content we've made significant alterations to our website design that gets rid of clutter and inactive coding that previously prevented the site from being presented in the best way possible. The new design codenamed "refresh" was launched today.
"All My Children" actress Francesca James (ex-Evelyn Johnson) is in the middle of a plot fit for a thriller film. According to The New York Post, the Emmy winner was named co-executer of the estate of recently deceased Broadway star Julie Harris, and friends and former employees of the Tony-winner are accusing James of "worming" her way into Harris' life, taking control of her business and medical affairs and alienating her from her son, Peter Gurian — all so she could inherit part of Harris' estimated 10 million fortune!
Following the tragic news of Paul Walker's sudden passing yesterday, cast members from "The Fast and the Furious" film franchise shared messages on social media websites in loving memory of the actor who was the only cast member to have appeared in five of the last six films and will also appear in the upcoming seventh installment, "Fast 7," which is scheduled for release on July 11, 2014. Universal Pictures, which produces and distributes the films worldwide, released the following statement: "All of us at Universal are heartbroken. Paul was truly one of the most beloved and respected members of our studio family for 14 years, and this loss is devastating to us, to everyone involved with the Fast and Furious films, and to countless fans. We send our deepest and most sincere condolences to Paul's family."
For those wishing to share their fondest memories of Walker, Vin Diesel asked his Twitter followers to use hashtag #RIPPaulWalker. He also posted the following:  "Brother I will miss you very much. I am absolutely speechless. Heaven has gained a new Angel. We aimed for the stars together and achieved more than we ever hoped we could with 'F&F'"
Paul Walker, best known for his portrayal of Brian O'Connor in "The Fast and the Furious" film franchise, has died. News of Walker's death was first reported by TMZ. Representatives for the actor confirmed that Walker died on Saturday afternoon as a result of a deadly car accident in which the vehicle he was in hit a tree in Santa Clarita, California. Per a posting on his official Facebook Page, Walker was a passenger in an unidentified friend's vehicle while both were attending a charity event for Reach Out Worldwide. "We appreciate your patience as we too are stunned and saddened beyond belief by this news. Thank you for keeping his family and friends in your prayers during this very difficult time. We will do our best to keep you apprised on where to send condolences," read the statement on the page.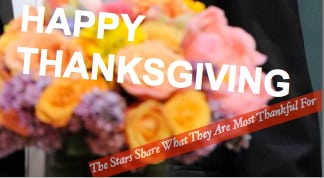 Thanksgiving is fast approaching, meaning many people throughout the country are reflecting on what they're most thankful for. And guess what? Several of your favorite "The Bold and the Beautiful" and "The Young and the Restless" stars have been doing the same, and they've shared the details with Soap Opera Network! Read on for the scoop and then join in on the fun by leaving a comment below telling us what you're most thankful for this holiday season!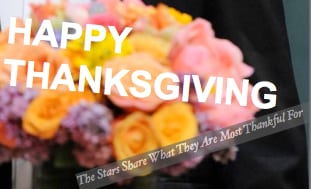 The rest of the country may have been preparing for Thanksgiving by sending out dinner invites, planning menus, buying turkeys, selecting table settings and betting on the day's big game, but Soap Opera Network has been getting ready for the celebratory day in a different way: Reaching out to several of your favorite "Days of our Lives" stars and getting the scoop on what they're most thankful for! Read on for their answers and then join in on the fun by leaving a comment below telling us what you're most grateful for this holiday season!

As we previously reported, rumors are swirling that due to the current "Days or Our Lives" storyline in which Nick (Blake Berris) physically forced himself onto Gabi (Camila Banus) and subsequently found himself clocked with a rock and thrown into a river, Berris will be leaving the "Days" canvas. But is it true? Soap Opera Network caught up with the actor himself to get the scoop on what's ahead for his alter ego, and guess what? Alison Sweeney (Sami), Lauren Koslow (Kate) and Banus also weighed in on the exciting story!
When Berris first saw the scripts in which Nick attacks Gabi and the subsequent scripts detailing the fallout from his alter ego's horrendous actions, he admits he was a bit surprised. But that doesn't mean he wasn't a fan of the challenging material he was asked to play. "As an actor, that's what you hope for," he says of the dark material. "That's one of the perks, as an actor, to be able to explore areas of our psyche that you might regard as taboo or dangerous or dark, so I think I've been really fortunate with the character of Nick, to be able to explore some really strange and dark and interesting material."