(SoapOperaNetwork.com) — "One Life to Live" Episode Recap – Tuesday, August 30, 2011.
Jack warns Victor that Todd has a gun, but Victor reassures him that he won't be intimidated. Blair reports the theft of the gun to Brody. Blair visits Victor and warns him about Todd, but Victor continues to be unconcerned. Nonetheless, Blair takes Jack home.
At EOD, an intruder enters Victor's home. Tomas finds Téa at The Sun and reiterates his desire to get Victor away from her and Danielle.
Starr and James find time for a little romance. Starr plays James the demo tape Baz made of her singing.
Nora returns from a visit to Matthew and after catching up on Llanview matters, Nora asks Bo how he'd feel about raising Matthew and Destiny's child with her. Bo tells her he would consider it an honor.
Someone is shot in cold blood.
On the Next One Life to Live…
Blair realizes that Jack has gone missing.
Nora makes things worse with Phylicia.
Rex and Shane are lying to one another.
(SoapOperaNetwork.com) — "General Hospital" Episode Recap – Tuesday, August 30, 2011.
IT HAPPENED TODAY…
Sam, overcome with emotion, prays Jason will return to her so they can get married.
Alexis confronts Sonny about Jax.
Kristina blows up at her father but there's something is very wrong with her.
Lulu overhears Dante and Lucky discussing his recent drug encounter. Dante gets much needed advice from his mother about Lulu, as Lulu and Tracy discuss their relationships. Later, Olivia has loving words with Lulu.
On the Next General Hospital…
Lucky and Lulu have an emotional argument.
Carly and Alexis discuss Jax and Sonny.
Patrick's ego crosses with Robin.
(SoapOperaNetwork.com) — Just another abnormal week for "One Life to Live."
Last week was an example of just how quickly things can go wrong in Llanview, both intentionally and unintentionally. Two weeks ago the show was riding high on the fallout over the revelation of the real Todd Manning. However, just days later it was as if "One Life to Live" was cursed when a series of unforeseen mishaps and errors disrupted the continuity of the storylines and left viewers scratching their heads and screaming at their TV screens.
First there were the "breaking news" pre-emptions by both the network and local ABC stations covering topics such as the civil unrest in Libya, the East Coast earthquake, and the looming threat of Hurricane Irene. For the most part, each of those interruptions were relatively brief and understandable, although still nonetheless frustrating to "OLTL" fans who believe (rightly so) that news only seems to happen during the 2:00 pm ET hour on weekday afternoons.
Next was the so-called technical glitch that plagued last Thursday's episode, which just so happened to be Robin Strasser's last airdate as the legendary Dorian Lord. As confusing and disprectful to Strasser and the character of Dorian as it drew attention away from what should have been a tearful farewell for her, I have to admit that the situation a little comical. At one commercial break, Viki and Dorian had just realized they were locked in her office together. But a few minutes later when the show returned after a commercial Dorian was setting at a table in the same office enjoying some cake with her Cramer girls (from the previous day's episode). Then another commercial break, and suddenly Dorian and Viki were back to being locked in her office together.
Which brings me to my next issue. Whether you are a "spoiler whore" like me and have a rough idea of what is going to take place in each day's episode, or you wish to remain spoiler free, you could not deny that there has just been something really off regarding the past four or five episodes of "One Life to Live." The editing has been atrocious and choppy in the past few episodes, leading many viewers to wonder what exactly is going on. Rewrites of some of the storylines would be a good assumption, however, most of the things that were already spoiled to happen are still taking place on screen, but just in different episodes than originally planned. And to further compound matters, some scenes seem out of place and out of sync with how things ended in the previous episode. For example, last Thursday's episode ended with Natalie talking with Clint in the library at Llanfair about his ex-wife Kim returning to town. On Friday, however, Natalie was shown in the cemetery with Rex, who was showing her how the death date on Gigi's tombstone had been scratched out. But then the next episode (on Monday) picked up where Thursday's show left off with Natalie and Clint back at Llanfair talking about Kim again.
To add to the confusion, random unrelated scenes have been popping up in places they shouldn't be in some of the same episodes as well. Like a quick shot of Kim at the cemetery watching Gigi's grave being exhumed sandwiched in between scenes of Victor and Todd arguing at his office at The Sun, or a short scene of Rex and Shane arguing in the middle of Monday's episode even though neither of them were seen elsewhere in the episode (outside of last second shot of Rex holding a gun at the end of the show). These are just a few examples of the rushed, sloppy editing that is making this show disjointed, choppy, and rather hard to follow.
And it doesn't help matters that the writers have begun dropping major storylines for days a time to focus on unpopular plots, characters, and pairings. What ends a cliffhanger one day may not be resulted or shown again for maybe two or three more episodes, adding to viewer frustration. This, combined with unnecessary and poorly defined "newbies" helps make this show its own worst enemy.  The cast remains bloated and we forget about half of the characters on the canvas the majority of the time because they are rarely seen or drawn into a storyline. Take Cristian for example, outside of his occasional scenes recently with Shaun and Rama, what purpose does he really serve? The same for James, Nate, Deanna, Baz, and several others. There are too many characters right now (contract, recurring, and dayplayers), and the scenes are often too short for fans to really become invested in any particular characters or storylines, not to mention the fact that the tales are becoming increasingly stupid and idiotic, and long-time legacy characters are turned into nothing more than props and plot points. But yet, I suppose it is still more believable and entertaining than "All My Children," which has a crazy doctor who has somehow kept most of town's deceased residents alive and well.
After watching "One Life to Live" all last week with all its interruptions and editing issues, it made me realize that this show never fails to surprise me, whether it be for better or for worse. There is never a dull moment when it comes to Llanview, and finding something to do an article about for SON. Take this column for example. A week ago I had no idea what aspect of the show I was going to write about this go around, and then the show gave me plenty of inspiration and material to work with as I sat down late this evening (as usual) to hammer out a (hopefully) somewhat decent column only hours before my "deadline." As noted earlier, there is never a dull moment while reporting on "OLTL," whether it means I am writing about HD cameras and equipment, MMA fights (i.e. Mark Lawson), prom dresses, or High School Musical themed episodes.  There always seems to be something to talk about, whether I like what is happening or not. Remember that, just because I write an article about something or someone pertaining to the show, it does not mean that I agree with the decision. I am simply the messenger, so don't shoot…haha.
Moving on, no one guessed (either correctly or incorrectly) the answers to my trivia questions from last time….although I gave everyone a second chance, so here are the answers:
So here are your questions again: 1. What connection did Lee Patterson (ex-Joe Riley and Tom Dennison) have to legendary comedian Jack Benny? Answer: He was his golf caddy at one time. 2. Tonja Walker is cousins with what famous country music star? Answer: Billy Ray Cyrus. 3. James DePaiva (ex-Max) is a descendant of what former U.S. President? Answer: Andrew Johnson.
So now, let's try some new trivia questions. 1. What current "OLTL" cast member was the youngest soap star ever placed on contract with a daytime drama back in 2001? 2. In college, what subject did Ted King get his undergraduate degree in and from what school? 3. What foreign language did Erika Slezak grow up speaking before learning English at five-years-old? I'll have the answers in the September 15 edition of My View of Llanview.
Now, before I wrap up this column, I'm going to look into my crystal ball and give you a quick sneak peek at a few things coming up a few weeks down the road. Someone is forced to part with something very dear to them. An unexpected person becomes the voice of reason for a troubled individual. Two old flames revisit their past. And one person in particular demands justice be served.
Well that's concludes yet another column. Have a great week everyone!
Take care, and until next time remember, we only have "One Life to Live"…
(SoapOperaNetwork.com) — This evening, ABC confirmed the list of contestants for the 13th season of "Dancing with the Stars." The list leaked earlier today on Twitter proved to be accurate. Both lists included actor J.R. Martinez, 28, from "All My Children." Martinez is a veteran of the Iraq war and a highly sought-after motivational speaker for the causes that effect his fellow veterans. He joined the 41-year old ABC soap as Brot Monroe in November of 2008. Martinez follows in the foot steps of former "DWTS" winner Kelly Monaco (Sam, "General Hospital") and his "AMC" co-stars and former "DWTS" contestants Cameron Mathison (Ryan) Susan Lucci (Erica) and Aiden Turner (ex-Aidan).
Joining Martinez will be a slew of figures from the entertainment (actors, reality stars, commentators, and musicians) and sports world including:
Elizabetta Canalis, 32: Canalis is a stunning Italian actress. To the world at large Canalis is best known as the former long-term flame of mega-star George Clooney.
Kristin Cavalleri, 24: Cavalleri is an aspiring actress and a successful reality television star. She starred on MTV's reality hits "Laguna Beach" and "The Hills."
Nancy Grace, 51: Grace is a former prosecutor and an outspoken television host, journalist and legal correspondent.
Ricki Lake, 42: Lake is best known for her daytime talk show "Ricki Lake." The gab fest aired for ten seasons on syndication from 1993 thru 2004. Lake is also a successful actress.
Chynna Phillips, 43: Phillips is best known for being one third of the successful 1980s musical trio Wilson Phillips. Phillips is married to William Baldwin.
Hope Solo, 31: Is an America soccer goalkeeper. She is the starting goalkeeper for the United States Women's National Soccer Team.
David Arquette, 39: Arquette is an actor, writer, director and screenwriter. He most notably starred in the "Scream" series of films. Arquette was married to Courtney Cox ("Friends" and "Cougar Town"). He's recently been in the news due to substance abuse problems.
Ron Artest, 31: The Queens, New York native won his first NBA Championship in 2010 with the Los Angeles Lakers. Artest was drafted to the NBA in 1999 by the Chicago Bulls. The talented athlete has been a controversial personality on-and-off the court.
Chaz Bono, 42: Chaz is the son of legendary pop icon Cher and partner Sonny Bono. Chaz was born a female named Chastity.
Rob Kardashian, 24: Kardashian is a reality television star. He stars on E!'s "Keeping Up with the Kardashian's" and "Khloe and Lamar."
Carson Kressley, 41: Kressley is a fashion guru and commentator. He's hosted such fashion oriented shows as "Queer Eye," "How to Look Good Naked" and "Carson Nation."
The professional dancers scheduled to partner with these performers include Cheryl Burke, Kym Johnson, Karina Smirnoff, Lacey Schwimmer, Anna Trebunskaya, Tony Dovolani, Derek Hough, Mark Ballas, Maksim Chmerkoviskiy, Val Chmerkoviskiy and Tristan MacManus.
(SoapOperaNetwork.com) — A look at what's happening on "The Young and the Restless" during the week of August 29, 2011.
THIS WEEK ON: THE YOUNG AND THE RESTLESS
Nick and Ashley go on an investigation spree by snooping in Adam's room, on Monday, August 29. Tucker turns Devon's request down when he asks for a job on Tuesday, August 30. Things get tense when Jack offers Genevieve the same job that Katherine has offered to Jill. News comes to Neil and Malcolm when it pertains to Sofia's baby. On Friday, September 2, Katherine learns the identity of Tucker's son, and little Delia has to be rushed to the hospital when she falls ill.
The Inside Story: Lily and Daniel's Closeness Causes Dismay for Cane
Lily and Daniel discuss taking things slow in their newly developed relationship. Abby runs into Cane and she immediately points the blame on him for the break-up of his marriage: if he hadn't hurt Lily, then she wouldn't be making a move toward Daniel. Both of them later witness their exes in a serious lip lock with one another. Cane is broken-hearted at the scene, while Abby hurls nasty words in Lily's direction. A heated Abby huffs off, with Daniel close behind to talk to her. When Cane questions if Lily is now dating Daniel, Lily doesn't share anything with him, but wants to know why he's holding off on signing the divorce papers. She is determined to end their marriage so she can move on with her life. Later on, Cane surprises Lily when he shows up with the signed divorce papers. He tells her that he plans on leaving Genoa City to head back to Australia. Lily begins to worry about how it will be for the twins with Cane no longer there. When Daniel pays Lily a visit, he begins to worry about things between them. Meanwhile, Cane tells Genevieve and Colin about going back home; he also thinks that they should join in and go back. Genevieve and Colin put two and two together and realize that Cane wants them with him in Australia in order to keep them away from Lily and the twins. Jill learns of Cane's decision and is slightly shaken.
A Closer Look: The Truth about Avery and Phyllis Comes to Light
Avery meets with Sharon at the jail, where she shares the news that Phyllis is her sister. Sharon becomes leery and wonders if she can be trusted. Avery assures her that nothing will come between her trying to prove her innocence. In the meantime, Phyllis drops the bombshell to Michael that Avery is her sister. Michael is stunned that she kept her past in the dark for so long, let alone from him. He thinks he should take steps to remedy her fragile relationship with Avery but Phyllis refuses. When Avery requests for her to come see her, it bothers Phyllis. Once she arrives, Avery angers her when she wants to deposition her in preparation for Sharon's trial. Phyllis is faced with a decision: tell Nick the truth or keep it from him.
What To Watch
Jill and Genevieve are forced to share office space
Chloe and Ronan get hot and heavy once again
Sam offers support to Victoria
The Young and the Restless News and Headlines
Peter Porte has been cast as Paul and Isabella's son, Ricky Williams. Porte's first air date is Tuesday, September 13
Genie Francis has another project in the works and will briefly depart the show but will return
Max Page comes back as Reed Monday, August 29
Tonya Lee Williams returns as Dr. Olivia Winters Tuesday, August 30 and Wednesday, August 31
Brittany Ishibashi plays Jodi Wing Thursday, September 1
Meera Simhan plays Dr. Larson on Tuesday, September 6 and Wednesday, September 7
Tim Russ plays Judge Morrison Tuesday, September 6
Jerry Douglas will play John Abbott's ghost Wednesday, September 28
Debbi Morgan is joining the cast of the show. Her slated air date is to be sometime in September
Y&R ALERTS: WEEK OF SEPTEMBER 5, 2011
Family and friends surround Chloe in her time of need
The search for Billy is in full effect
Sharon continues to question her trust in Avery
Y&R ALERTS BONUS: FALL 2011
Billy comes back to Genoa City despite the threats and secrets he keeps under wraps
Delia needs a bone marrow transplant
Victor continues to be a burden to Billy when he demands he agree to stay away from Victoria
Cane continues to work hard at bringing Colin down for all of his crimes
More insight on the history about the Atkinson family sheds light on the decisions Cane has made
A reconciliation with Lily could be for nothing when Cane's choices places someone in harm's way
Adam's betrayal of Sharon at her trial comes back to haunt him
Nick isn't a fan of Avery's methods of defending Sharon
Avery does whatever it takes in Sharon's trial, even playing dirty
Genevieve will head out of town for a little while
A woman of mystery has interesting connections to Katherine, Neil and Sofia
While Lily tries her best to cut Cane out of her life, it's obvious that love is still there for the two of them
Reconciliation could be thwart by new issues for Victoria and Billy
By Thanksgiving, several romances may come back into bloom
Adam continues to be a problem for Sharon
Paul's son, Ricky Williams heads for Genoa City
(SoapOperaNetwork.com) — "General Hospital" Episode Recap – Monday, August 29, 2011.
IT HAPPENED TODAY…
We see a summary of Sam, Elizabeth, Carly and Monica's fantasies – not all of which are rolling out happily. As Patrick desperately tries to save Jason in surgery, the women continue to imagine their lives with Jason had things gone a different way.
Skye gets a surprise visit from Johnny – but she gets the best of him. Tracy finds Skye with her hands in the Quartermaine safe, again.
Matt helps Elizabeth by replacing the missing drugs she used to treat Lucky's overdose.
On the Next General Hospital…
Sam prays for the wedding to move forward.
Kristina's upset with Sonny.
Lulu overhears a conversation between Dante and Lucky.
(SoapOperaNetwork.com) — "All My Children" Episode Recap – Monday, August 29, 2011.
IT HAPPENED TODAY…
JR misses AJ.
While asleep, Erica tosses and turns, thinking of David taunting her with the idea that someone she loves is alive. David asks Cara why she wants to work with him.
Angie recounts giving up Frankie and how Jesse forgave her and helped find him.
On the Next All My Children…
Will Jesse tell Angie the truth about her baby?
Cara tells Tad she isn't going to her immigration interview.
Cara gets an email from Griffin saying he's gone back to Doctors without Borders.
(SoapOperaNetwork.com) — "One Life to Live" Episode Recap – Monday, August 29, 2011.
IT HAPPENED TODAY…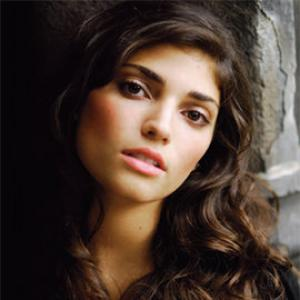 Todd has a gun and he intends to use it. Blair returns home to find Jack working on a way of making amends to Shane. Blair tries to get Jack to open up about his guilt. Jack deflects attention onto Todd. At EOD Blair tries to warn Téa about Todd and the gun but Téa won't take the call. Jack overhears as Blair leaves a message for Téa about Todd and the missing gun.
At the Sun office Téa declines to take part in Victor's war with Todd in the hope that she can stop it from further escalating. Victor gets a call from Irene, requesting he see her at the police station. Téa tells Todd that Victor went to see Irene, further inflaming Todd's theory that his brother and mother are in cahoots.
At EOD Todd overhears Victor's location and takes off. Irene offers to ally herself with Victor in exchange for his help getting a release. Irene threatens Victor. Victor promises to expose the truth about Liam's paternity. At EOD Brody looks at his gun and weighs a course of action.
Jessica walks in on Natalie complaining about Kim. The sisters use Kim as an excuse to rehash their quarrel. Natalie reaches her limit and makes plans to rent out a new apartment right away. Jessica wonders what Kim is really up to.
At EOD Rex arms himself with a gun.
Jack warns Victor that Todd has a gun, but Victor reassures him that he won't be intimidated.
On the Next One Life to Live…
Tomas wants his family away from Victor.
Nora asks Bo about raising their grandchild
A Llanview resident is shot in cold blood.
(SoapOperaNetwork.com) – – A look at what's happening on "The Bold and the Beautiful" during the week of August 29, 2011.
THIS WEEK ON: THE BOLD AND THE BEAUTIFUL
Liam chafes at Hope's restraint. Bill and Katie note Liam and Hope's lack of happiness about their upcoming nuptials. The Logan sisters realize that Liam is full of sexual frustration. Steffy hopes to express her affections towards Liam with sex. When Hope refuses to put her plans to go to Paris on hold, Katie and Donna are prompted to keep Steffy under surveillance. Bill shows Nick and Jackie his plans to capsize Forrester Creations. Hope tells the press in Paris that she's not having sex until she's married.
Monday, August 29 – Hope catches Steffy making a play for her fiance and warns her to stay away from him; Ridge and Brooke discuss both of their daughters happiness.
Tuesday, August 30 – Newly engaged, Liam and Hope have very different thoughts about sex; Liam is disappointed when he learns of Hope's plans to travel to Paris for the debut of her line.
Wednesday, August 31 – The Logan sisters band together on a "stop Steffy" campaign; Brooke makes a critical decision about Hope after meeting with Katie and Donna.
Thursday, September 1 – Hope's request of Liam causes frustration and temptation; Bill presents an "unstoppable" business plan for Jackie M. to Nick and Jackie.
Friday, September 2 – Hope, Eric, Thorne, and Thomas hold a "Hope for the Future" press conference in Paris; Steffy once again takes full advantage of her current situation.
(SoapOperaNetwork.com) — "The Young and the Restless" Episode Recap – Friday, August 26, 2011.
IT HAPPENED TODAY…
Phyllis wanted to know what Avery was doing in Genoa City. Avery insisted that she didn't come because of her. Phyllis ushered her upstairs and the two women entered Avery's suite. The minute the door closed, Adam, who was lurking, approached the door, trying to eavesdrop in on their conversation. Back inside the suite, Avery quipped that she thought Phyllis would be happy to see her younger sister. An unnerved Phyllis questioned why she was there and once again, Avery pointed out her being there was mere coincidence; she was there to take on Sharon's case. She did admit to keeping track of Phyllis over the years. Phyllis questioned the name changed and Avery admitted that she was married at the time she went to law school. The two sisters exchanged barbs with one another. Phyllis wanted to know why she wasn't there for her when she was in trouble. Avery shot back that she only defended those who were innocent.
Nick and Ashley met up with one another at Restless Style. Nick said that he sent the envelope to the lab to retrieve the DNA to see who was blackmailing them. Ashley was surprised when Michael showed up. Nick told her that he called him. There, the two shared what was going on. Michael stressed that they needed to come clean. Both said they had nothing to hide. They told Michael about the phone calls that Nick had been receiving and the photograph that Ashley receive. Nick said that he believed that Adam was behind both incidents.
Adam made a cryptic call to someone, telling them that he had information. After ending that phone call, he called the airport, making plans to get a flight out of Genoa City. Minutes later, Nick was at his door, demanding to be let in. Nick quickly accused Adam of messing with him and threatened to get even by seeing to it that he was convicted of Diane's murder. Adam said he didn't kill Diane. He told Nick to get out and slammed the door on him. He received a call from someone telling him that he couldn't get a flight. He insisted that he needed to get on that plane.
Back in her suite, Avery wanted to know why Phyllis left when she needed her the most. Phyllis said she couldn't stay there; she had to get away from there. She hoped Avery could understand. Phyllis went on to say that both were doing well now and that neither owed one another anything. When Phyllis walked out, Avery followed her. Phyllis wanted her to stay away from her; stressing that they not mentioned what took place. Crushed, Avery went back to her suite where she called someone to meet her at the Athletic Club to discuss Sharon's trial.
Jill couldn't believe that Colin was still at Gloworm. He gloated that he ordered lunch or them, even ordering up Baked Alaska, which was her favorite dessert. Jill laughed at him and told him that he couldn't even get her favorite dessert right; hers was strawberries and cream. Baked Alaska was Genevieve's. Colin continued to attempt to sway her but Jill was slightly uncomfortable. When lunch arrived, she said for them to eat quick so she could leave. Just then Jack and Genevieve arrived. Jill blasted him for the company he was keeping. Genevieve was insulted. Both Colin and Jack suggested to go to another restaurant, but Jill wasn't budging to leave; nor was Genevieve. During their time at the restaurant, Jill took delight in one upping Genevieve with sending over a bottle of champagne. Genevieve hit a nerve when Jill saw her kiss Jack on several occasions. To get back at her, Jill leaned over and did the same thing. Jack told Genevieve he was aware that she was doing it all as a way to show up Colin; Colin on the other hand liked Jill messing with Genevieve. Jill finally gave up the game play and exited the restaurant. Colin shortly left too; leaving the waiter to give his bill over to Jack.
Heather was officially back on the job and Paul gave her congratulatory flowers. Although bummed to be starting at the bottom, she was glad to be working. Her first case was assisting with the Sharon Newman trial. Just then, Spencer showed up to tell Heather that Clifton suffered a heart attack. When Heather offered to take over for him. Spencer agreed to give her a chance.
At Crimson Lights, Eden was frazzled and messing up orders. Kevin thought he was working her to hard. When Heather and Paul arrived, Eden and Kevin greeted them. Heather let Eden know that she could stay at her place for a bit longer Alone at their table, Heather talked a bit about Avery Bailey Clark, letting Paul know that she was going to be tough to beat during the new trial for Sharon. Michael and Ashley arrived at the coffee shop. He stopped at Heather's table and bemoaned about working on opposing sides in court again. When Heather and Paul headed out, Michael commented on Ashley's silence. Ashley said that she didn't feel comfortable chatting it up with prosecutors. After trying to convince Eden to move back in with him, he spotted an obviously frazzled Phyllis zip past him.
In D.A. Walsh's office, Heather and he were in a meeting when Adam barged in, demanding to know why he was placed on a No Fly List. Spencer pointed out that he was involved in an ongoing murder case and also slated to testify in Sharon's new trial. Adam pointed out that he needed to be on a flight for a new medical trial to save his eye sight. When Spencer asked if he had documentation to prove that, he passed it over. Heather called and confirmed that Adam was telling the truth. Spencer asked what they should do: Heather said they'd have to let him go. Adam quietly thanked her.
Nick met with Avery, who wanted to let him know about the upcoming trial. She knew that Sharon and he were at odds but also knew that he wasn't one to see Sharon suffer for a crime she didn't commit. Nick admitted he didn't want to see that happen. When Ashley walked in, Nick abruptly cut Avery off, saying they'd have to talk later. When he approached her, he received the phone call from the lab. They said that the markers on the DNA test was that of someone that had the same Y chromosome as he did. Nick was convinced that it was Adam.
Michael approached Phyllis, asking if everything was alright. She snapped out a why would he care. Michael assured her that despite how she took Lucy from Billy and Victoria, he still cared about her. She shakily told him that her past was coming back to haunt her. When he looked puzzled, she shared that she has a sister and she was in Genoa City.
On the Next The Young and the Restless…
Cane and Abby spot Daniel and Lily in a lip lock
Sharon learns that Avery is Phyllis's sister
Michael asks if Phyllis has any feelings of guilt; she admits she doesn't