(SoapOperaNetwork.com) — "General Hospital" DVR Alerts for the Week of October 3, 2011.
GENERAL HOSPITAL: DVR ALERTS
Monday: Is it all honeymoon bliss for Jason and Sam? Kate comforts Sonny. Shawn refuses to divulge his past to Carly.
Tuesday: Lulu visits Dante. Michael tells Sonny something important. Tracy gets three surprise visitors.
Wednesday: Sonny makes a decision. Lulu's upset. Johnny puts Anthony in his place.
Thursday: Michael refuses to give up despite Abby's pleas. Lucky opens Siobhan's letter… what will he find? Maxie commemorates BJ's birthday.
Friday: Something's not right in Hawaii. Carly gets a gift for Josslyn. Michael overhears Carly and Shawn.
(SoapOperaNetwork.com) — "One Life to Live" DVR Alerts for the Week of October 3, 2011.
ONE LIFE TO LIVE: DVR ALERTS
Monday: Bo risks his life to save others. A Llanview resident meets their demise. Jessica finds information that could change Natalie's life forever.
Tuesday: Starr must deal with the consequences of her actions. Tomas finds himself behind bars. Blair rushes to find Todd.
Wednesday: Jessica considers sharing her findings with Brody. Natalie makes an interesting discovery. John questions Tomas.
Thursday: Téa has some bad news for Starr. Todd needs Blair's help. Cord and Tina's inch closer together.
Friday: Blair and Todd recall their long history. Starr attempts to coax the truth out of Jack. Tina asks Viki for a second chance.
(SoapOperaNetwork.com) — Even though viewers have yet to learn the identity of Kim's (Amanda Setton) comatose friend, look for her doctor to make his first appearance at the Kentucky hospital next month as her conditions takes a sudden change. And it is a face that some soap fans may remember.
Kurt McKinney, best known for his roles as Matt on "Guiding Light," Ellis on "As the World Turns," and Ned on "General Hospital," will make his "One Life to Live" debut in what is believed to be the recurring role of Dr. Fascinella on Friday, October 14. While the show is keeping mum on the details surrounding his debut, we can tell you that the show released an audition script for the role recently. That script, however, was a recycled version of the one released earlier this year for the role of Dr. Pryor, who told Bo (Robert S. Woods) and Nora (Hillary B. Smith) that Matthew (Eddie Alderson) had suffered severe brain trauma, as the show worked to keep the true identity of Kim's friend a secret.
McKinney isn't the first employee of the unnamed Anchorage, Kentucky hospital to be cast. Adriane Lenox first aired as Nurse Judy, whom Rex (John-Paul Lavoisier) recently pumped for information, on Monday, September 19. The show also just released a casting call for a receptionist who will be tied to the storyline as well. And on Monday, October 17, Paul Hickert will play "Kentucky Cop #2."
In a interesting twist, McKinney himself is a Kentucky native, as is Farah Fath (Gigi), who is rumored to be tied to the storyline as well.
In other news…
Want to get a sneak peek at which sets and clothing will be used will be used in some upcoming scenes and episodes? If so, then check out these behind-the-scenes pictures of Jerry verDorn (Clint) giving two lucky fans a tour of the studios back in August.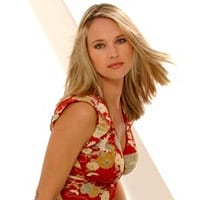 (SoapOperaNetwork.com) — "The Young and the Restless" Episode Recap – Tuesday, September 27, 2011.
IT HAPPENED TODAY…
Cane stressed the importance to Ronan of taking down his father with the information that he's given him. Ronan told Cane that it would take time, and that he would need professional experts to help break the codes. Cane said this was the best opportunity to catch his father in all the illegal activities he's been doing. Meanwhile, Colin snuck up on Lily, who was in the park playing with the twins. She took him to task on his being there, despite the restraining order she took out on him. Colin said it was mere accident running into her.
Gloria was disappointed when nobody seemed to care that she was missing. When Jill walked up on the conversation, she teased her too, until Gloria took a jab at her. She hit a sore spot when she asked Jill if she heard anything from Billy. Meanwhile, Billy ruefully laughed when Michael walked into the trailer with groceries for him. Michael lectured him for sneaking out of his own place. Billy, however, had a question for him: who the hell was Sam, and what relationship did he have with Victoria.
Victoria was hobbling on her injured ankle, when Sam told her to take a seat. As he was tending to her, he flashed back to his taking care of Sharon when she injured herself back at his farm. Sam told her that he thought she should go have it checked out. Victoria admitted to Sam that she was having a hard time forgetting about Billy.
Noah visited Sharon in jail. He wanted Sharon to go back and accept the deal that the DA offered her. Sharon didn't want to do a 'no contest' because she wasn't going to admit guilt to anything that she didn't do. Noah, however, pointed out that she would be missing out on so much in their lives if she were in jail. Noah told her that Michael would be stopping by to see her; just give it some thought.
Neil stopped by to see Victoria. Sam got his 'vote' in agreeing that Victoria needed to see a doctor for her sprained ankle. Alone together, the topic about Billy came into play. Neil admitted that he thought about Drucilla from time to time. He admitted that he missed the old Victoria he used to know; the one that set her mind to something and made them happen. Victoria admitted to missing the old her too.
Michael told Billy he wasn't interested in talking about Sam Gibson. Billy let it slip that he was near the house and Michael immediately lectured him on the risks that he was creating for himself. He told Billy that they were all putting their relationships on the line to help him out. He told Billy that once Delia was well, he would be leaving town anyway. He questioned what he wanted from Victoria. When Michael left, Billy snuck out of the trailer to head over to Victoria's.
At the prison, Sharon asks Michael if he thought she made a mistake not taking the deal from the DA. Michael told her that he believed that she might have. He told her, putting himself in her shoes, it would be hard to be apart with his family for 28 years. Sharon believed that Avery could win the case. Sharon said she needed some time to think. Sam showed up and she shared with him on Noah's visit.
At the park, Colin again apologized to Lily for startling her. Cane soon arrived and told his father to leave Lily alone. Colin soon left the park, leaving a nervous Lily to fall into Cane's arms. She was thankful that Cane showed up when he did. She was on her way to do an errand, but asked Cane if he wanted to join them.
At the hospital, the doctor gave Victoria a prescription for some medication to take for her sprained ankle. He asked her about Reed. She told him that he was doing fine. Victoria's curiosity got the better of her when he mentioned seeing Billy at the hospital twice within 24 hours. In the meantime, back at Victoria's house, Billy snuck in. He soon was approached by Keely, Victoria's new dog.
Colin was with Jill at Gloworm, when she got a call about work. She dashed off, but promised to come back to see him in a bit. After she left, Gloria started to ask Colin if Jill had ever seen him get really angry before. An un-amused Colin refused to talk further with her. Gloria still pressed to know what he was looking for while they were in the wine cellar. He again refused to talk. Gloria received a phone call from Ronan, wanting to speak to her. She excused herself and headed out; leaving Colin wondering what she was up to.
Victoria headed over to Billy's trailer, peering inside. Back at her place, Billy made nice with Keely, but was found out, when a girl scout came to the door, wanting to sell cookies. When she left, Billy was set to leave, but was forced to hide in the closet when Victoria returned home.
Cane and Lily went to the dance studio to see Madame, Drucilla's former dance teacher. She wasn't aware that Cane and Lily were now divorced. Lily admitted to keeping her out of the loop. Neil arrived, after getting a message from the nanny on where she was. Neil questioned what was going on between her and Cane. He soon told Lily that he realized that he wasn't giving her enough credit on how to handle her life. He told her to do what made her happy.
At the police station, Gloria wanted to know why Ronan was more concerned about Colin's past, rather than who locked them in the wine cellar. Colin, on the other hand, wanted whoever he was talking to on his cell phone to take care of the 'Gloria Bardwell' problem.
Noah was upset when Sharon told him that she wasn't taking the deal from the DA. Noah assumed that Sam talked her out of taking the deal, but Sharon said that she did her own thinking and she made the decision on her own. She believed she was doing what was right and best for her family. Sharon believed that she would be cleared of all charges. Noah, however, wasn't so sure.
On the Next The Young and the Restless…
Ronan questions Abby's curiosity over the lock box
Victor questions Sam on if Victoria has mentioned Billy to him
Ashley wants to know Tucker's thoughts of her being CEO of Jabot again
(SoapOperaNetwork.com) — "The Young and the Restless" Episode Recap – Monday, September 26, 2011.
IT HAPPENED TODAY…
Ronan went to the hospital to see Chloe and Delia. He was happy to hear the news that Delia found a match. Chloe shared the news that Kevin was the match. Meanwhile, at Crimson Lights, Kevin is frustrated at having to keep the secret that Billy is the actual donor. Michael understood how he was feeling. They both realize that they didn't realize that Gloria was locked in the wine cellar. Michael told Kevin that once she learned that he was the donor for Delia, her focus would be placed on it being a true sign that Chloe and he belong together.
Jack was furious that Victor sent him on a wild goose chase in Hong Kong. He accused Victor of not wanting Billy found, but Victor told Jack that he was there to help. Billy, who snuck out of the trailer, came back and overheard their conversation. When the two men left, Billy snuck back into the trailer with a bottle of liquor. He was getting ready to open it up when Victor came back inside, asking what he was doing.
Sharon came into the jail visiting area to grab a book, when she spotted Daisy reading. She thanked her for running interference with another inmate. Daisy told her it wasn't a big deal. She told Sharon that she should be thanking her; her good deed helped change things for her. Sharon was curious to know what she was talking about. When Avery walked in to see Daisy, Sharon was curious to know what was going on.
Nick saw Victoria at Crimson Lights. He asked on her injury but she told him that she was fine. They got to talking about how on edge Phyllis was, and how he bought her a little distraction to take her mind off of things. As for Phyllis, she was in the park, when she as served papers, courtesy of Avery.
Chloe still wanted to know why Ronan came back to Genoa City, besides the case. Ronan didn't feel at ease with telling her the truth and decided to leave. She soon ran into Victoria, who was coming to the hospital. They both were wondering why Kevin was acting super strange about wanting people to pat him on the back for his being a match for Delia.
Sharon wondered why Avery took on Daisy's case so fast not giving away that she could be doing it as a way to get back at Phyllis. Daisy asked Sharon if Avery was the best lawyer to have. Sharon quipped that if anyone could handle Phyllis, Avery could. Meanwhile, a livid Phyllis bypassed Nick and went to talk to Michael, who was out on the patio of Crimson Lights. She was angry that Daisy is requesting visitations of Lucy. She came even more furious when Michael revealed that Avery was now Daisy's new lawyer. When Avery shows up, Michael tells her that she just made a mistake in taking Daisy's case; unlike Sharon, Daisy isn't innocent. When the two women are alone, Phyllis tells Avery the only reason why she is taking Daisy's case is because she's pissed at her. She went on to tell Avery that she was getting back at her for not being there. Nick returned to the coffee house and overheard the end of their conversation. Avery wanted to know what she ever did to Phyllis to make her consider her an enemy.
Kevin showed up at the trailer to vent that he can't take keeping the secret from Chloe. As Kevin is venting about Chloe's sudden re-attraction to him, Billy realizes that Kevin still has feelings for Chloe. Kevin, in turn lectured Billy for being willing to skip town when he knew he still had feelings for Victoria.
Sharon had a dream that Avery came to her jail cell to tell her that she was now a free woman. Thanks to the testimony of Victor, she could go home to her family. When she walks out of the cell, the doors close. She turned around and saw Victor in a prison uniform telling her "Now you're free." She woke up with a start. Minutes later, Victor paid her a visit. He was concerned when she was distant toward him. She told him she didn't want him to risk everything he had because of her, but Victor told her he was going to do right by her in testifying.
Phyllis ran into Ronan at the park. She wanted him to arrest her. Ronan wanted to know why he should arrest her. She told him about being forced be bring Lucy to see Daisy. While sympathetic, Ronan pointed out that he couldn't arrest her. When she shared that Avery was the one that was Daisy's lawyer, he stunned her when he told her he knew that they were siblings. Before she left, Ronan quipped that maybe she could get a case of chicken pox; since it was currently going around.
At the Athletic Club, Nick approached Avery. He told her that he overheard some of her conversation with Phyllis. He pointed out that Phyllis usually goes full throttle when there is someone she needed to protect. Nick managed to get Avery to talk about the good times that she and Phyllis shared as kids. He learned that to get through the rough times, they'd play video games. When Phyllis tried calling Nick, he ignored the call, but slid the gift he was going to give to Phyllis to her. Inside was a video game.
Jack wanted to know what Victor was up to when it came to Sharon's case. Victor told him to mind his business. Abbott told him that he'd be keeping an eye out on him to catch him, but Victor smugly walked away. Meanwhile, back in jail, Sharon and Daisy had another conversation. Daisy was confident that Avery was going to give her what she wanted: visitations with her daughter.
Victoria decided to write another letter to Billy, hoping that he'd eventually read it. Billy did in fact go to his laptop after hearing the 'new email' chime. He was crushed to read that Victoria was 'doing well and moving on'
On the Next The Young and the Restless…
Sharon asks Michael if she made a mistake
Colin startles Lily and the twins
Billy hides out as Victoria comes home
(SoapOperaNetwork.com) — "One Life to Live" Episode Recap – Wednesday, September 28, 2011.
IT HAPPENED TODAY…
Tina is crushed that there's no money for her. At EOD, we see that Irene has a plan for Victor's family: a bomb is planted outside of the house where the family is still gathered. Todd convinces Starr to bust him out of prison.
Natalie and Jessica have it out about Natalie's engagement to Brody and they come to blows. Brody breaks them up and takes Natalie off, leaving a seething Jessica.
Brody again asks Clint for his blessing in his marriage to Natalie. Clint argues against the wedding, but Brody is resolute. He suggests that Clint's approval would go a long way toward healing the enmity between Natalie and Jessica. Clint very much wants to do that, so he gives the marriage his blessing.
When Brody goes, Clint gets a visit from someone he's happy to see.
On the Next One Life to Live…
Cord talks to Clint about Rex.
Rex tells Shane he's been seeing Gigi.
Todd and Tina fight over their father's ring.
(SoapOperaNetwork.com) — "General Hospital" Episode Recap – Wednesday, September 28, 2011.
IT HAPPENED TODAY…
Shawn goes into damage control with the new cop, Delores Padillo. Kate faints at the hospital then goes for Carly's jugular. Later Alexis and Kate have a heart to heart about Sonny.
Lulu tries to talk with Dante.
Ethan investigates a mysterious light at Wyndemere – but he's being watched.
Maxie pushes Spinelli at a computer – only proving further his lost cyber memory.
On the Next General Hospital…
Shawn covers a secret.
Lucky confides in Elizabeth as he sings to Aiden.
Ethan comes face to face with evil personified.
(SoapOperaNetwork.com) — "One Life to Live" remembered the recent passing of the show's long-time director David Pressman by dedicating the Tuesday, September 27 episode of the soap in his memory.
Pressman, who died on Monday, August 29 at the age of 97, served as director for "One Life" from 1970-1998. Upon retiring, he was soon asked to return for a time to help train the soap's younger actors. Also in 1998, Pressman returned to his acting roots when he played the Shakespeare-quoting homeless man Bernie Hopper on "OLTL." He later reprised the role in 2003.
Nominated for several Daytime Emmy Awards, Pressman won for Best Directing in 1976, 1983, and 1984. Prior to joining "One Life to Live," he also directed several episode of "Another World."
You can watch the short tribute to him in the clip at the link below:
(SoapOperaNetwork.com) — "One Life to Live" Episode Recap – Tuesday, September 27, 2011.
IT HAPPENED TODAY…
Tina Lord and her dog, David Vickers, return to Llanview and make a beeline to see her family. At Todd's house, the lawyer is about to read the will when Tina arrives to the surprise of all. By EOD the reading is back on track and the lawyer announces to whom Victor left the entirety of his estate.
Todd freaks when he receives Irene's note, in which she threatens the lives of all he holds dead. Todd shows Starr the note, which suddenly is unreadable. Starr wants to take the note to John and Bo, but Todd thinks it's too risky to involve the police. At EOD Todd tells Starr there's only one thing to do: They must break him out of jail.
Natalie tells Rex that she accepted Brody's marriage proposal. Rex learns that an encounter with John precipitated Natalie's decision. Rex questions Natalie's motives.
Later, Rex has another vision of Gigi. Jessica confides in Ford that Natalie accepted Brody's marriage proposal.
Ford helps Jessica exorcise her anger. But at EOD she may have some left over when she runs into Natalie.
On the Next One Life to Live…
Jessica and Natalie duke it out.
Brody again asks Clint for his blessing.
Cord returns to Llanview to see his father.
(SoapOperaNetwork.com) — "General Hospital" Episode Recap – Tuesday, September 27, 2011.
IT HAPPENED TODAY…
Alexis propositions Sonny about Kristina's future.
Michael goes into mob mode, hoping to protect his father's assets first with Shawn's help. Kate tries to center herself as she gets caught up in Sonny's drama again.
Olivia calls Lulu with news.
Ethan discovers his brother on the floor.
A gloved hand is at Wyndemere.
Spinelli tries to come clean to Maxie about his computer amnesia.
On the Next General Hospital…
Johnny and Anthony have a major argument.
Carly tells another lie.
Alexis and Kate have a heart-to-heart.