Paul Walker, best known for his portrayal of Brian O'Connor in "The Fast and the Furious" film franchise, has died. News of Walker's death was first reported by TMZ. Representatives for the actor confirmed that Walker died on Saturday afternoon as a result of a deadly car accident in which the vehicle he was in hit a tree in Santa Clarita, California. Per a posting on his official Facebook Page, Walker was a passenger in an unidentified friend's vehicle while both were attending a charity event for Reach Out Worldwide. "We appreciate your patience as we too are stunned and saddened beyond belief by this news. Thank you for keeping his family and friends in your prayers during this very difficult time. We will do our best to keep you apprised on where to send condolences," read the statement on the page.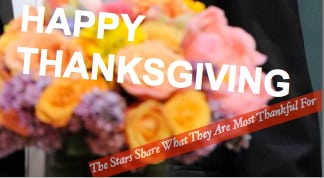 Thanksgiving is fast approaching, meaning many people throughout the country are reflecting on what they're most thankful for. And guess what? Several of your favorite "The Bold and the Beautiful" and "The Young and the Restless" stars have been doing the same, and they've shared the details with Soap Opera Network! Read on for the scoop and then join in on the fun by leaving a comment below telling us what you're most thankful for this holiday season!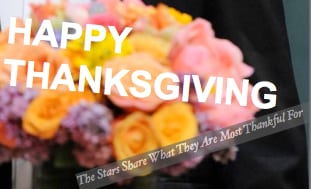 The rest of the country may have been preparing for Thanksgiving by sending out dinner invites, planning menus, buying turkeys, selecting table settings and betting on the day's big game, but Soap Opera Network has been getting ready for the celebratory day in a different way: Reaching out to several of your favorite "Days of our Lives" stars and getting the scoop on what they're most thankful for! Read on for their answers and then join in on the fun by leaving a comment below telling us what you're most grateful for this holiday season!

As we previously reported, rumors are swirling that due to the current "Days or Our Lives" storyline in which Nick (Blake Berris) physically forced himself onto Gabi (Camila Banus) and subsequently found himself clocked with a rock and thrown into a river, Berris will be leaving the "Days" canvas. But is it true? Soap Opera Network caught up with the actor himself to get the scoop on what's ahead for his alter ego, and guess what? Alison Sweeney (Sami), Lauren Koslow (Kate) and Banus also weighed in on the exciting story!
When Berris first saw the scripts in which Nick attacks Gabi and the subsequent scripts detailing the fallout from his alter ego's horrendous actions, he admits he was a bit surprised. But that doesn't mean he wasn't a fan of the challenging material he was asked to play. "As an actor, that's what you hope for," he says of the dark material. "That's one of the perks, as an actor, to be able to explore areas of our psyche that you might regard as taboo or dangerous or dark, so I think I've been really fortunate with the character of Nick, to be able to explore some really strange and dark and interesting material."
A bizarre story is making national news headlines: Michaele Salahi, notoriously known as the woman who crashed a White House party, and Journey musician Neal Schon are planning a "dream wedding" that will be broadcast on pay-per-view. And the soap opera twist comes in the form of "All My Children's" Cameron Mathison (ex-Ryan Lavery) acting as host!
Mathison will join Debbie Matenopoulos and Karyn Bryant on Sunday, December 15 to host the special event, which Schon says he's thrilled to be able to share with fans. "We were approached by a few networks wanting to tape, edit, and then broadcast the wedding as the beginning of a reality series focusing on our lives together," he explains. "Ultimately, we thought, 'Hey, why give up creative control when we can do the whole thing live and share the wedding and the music directly with our fans, who have been so incredible."
When Ted Corday and Betty Corday watched "Days of our Lives'" NBC debut on November 8, 1965, they couldn't have known that the soap opera they created would garner so much success. Now, 48 years later, the show not only is coming off of an Outstanding Drama Series win from the National Academy of Television Arts and Sciences, it's comprised of a talented and close-knit cast who all have very special memories regarding their time with the popular show. Soap Opera Network spoke with a few said castmembers, and in celebration of the show's 48th anniversary, they were all too happy to share some of their favorite moments from the early days and beyond!
Deidre Hall (Marlena Evans)
"Oh my god, Wayne Northrop [ex- Alex North, Roman Brady] and I [used to pull pranks on each other all of the time]. It was merciless! Merciless! Nothing was sacred. At one point, he was sleeping in my foster child's bed, so before my take, I said to my prop man, 'Give me a bucket of warm water.' And before he had to jump into bed, I poured it all over like the kid who wet the bed. He jumped into bed, and I had finished my part of the scene, and I began to run. He didn't even finish the take! He hit that bed, came off that bed and came after me. The race was on, and I got thrown in the shower! I mean, it was crazy, crazy, crazy. But it's a show filled with moments, and that's what you remember with daytime. It's been really wonderful, being a part of so many magical moments."
HBO's popular series, "Girls," is about to head into its third season, and "The Young and the Restless" alum June Squibb (ex-Pearl) will be a part of the fun!
The Illinois native will be playing the grandmother of Hannah (Lena Dunham, who also created the series) in the comedy, which follows the experiences of a group of girls in their 20s. Michele Zegnan and Felicity Jones will also be making appearances in the season alongside series regulars Dunham, Allison Williams, Jemima Kirke, and Zosia Mamet.
If you thought sitting down with family and friends for Thanksgiving was going to be the highlight of the week, wait until you see what "The Bold and the Beautiful" and "The Young and the Restless" have in store for the holiday! Both shows have exciting episodes planned prior to the big day, as well as classic episodes set to air on Thursday, November 28 and Friday, November 29. So if turkey, stuffing and all of the fixings don't have you falling out of your chair, these two sudsers will certainly get the job done!
Fans of "All My Children's" Aiden Turner (ex-Aidan Devane) would agree that he was pretty perfect onscreen, but his off screen perfection has now been shattered. According to TMZ, the Hertfordshire-born actor was arrested for felony domestic violence after he allegedly threw a remote control at his girlfriend's face!
Reports say that the former "Dancing With the Stars" contestant got into a fight with his gal at their Hollywood apartment — and the tiff ended with him throwing the remote and her suffering a black eye due to the violent shenanigans.
A law enforcement official told TMZ that because the injury was rather mild, Turner will most likely avoid felony charges and instead will face a misdemeanor charge.
Yikes!
Ratings Report for the Week of November 11-15, 2013
NOTE: Please do not copy and paste the entire ratings.  Thank you.
Numbers are based on Live+Same Day ratings
(Compared to Last Week/Compared to Last Year)
Total Viewers
1. Y&R 4,743,000 (-55,000/+400,000)
2. B&B 3,635,000 (-166,000/+311,000)
3. GH 2,979,000 (+179,000/+172,000)
4. DAYS 2,845,000 (+273,000/+426,000) * <—- 33 month high
* New high for Tomlin/Whitesell regime
* Highest since January 31-February 4, 2011 (3,030,000)
Households
1. Y&R 3.4/11 (same/+.1)
2. B&B 2.6/8 (-.1/+.1)
3. GH 2.3/7 (+.1/+.2) * <——– 4 year/10 month high
4. DAYS 2.1/7 (+.2/+.2)
* New high for Valentini/Carlivati regime
* Last time at 2.3: January 26-30, 2009