Monday, April 6, 2015 1:10 AM EDT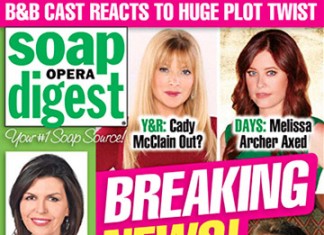 Although I must admit that I may not always know the answers to their blind items right off the bat, I've long found myself fascinated with
Soap Opera Digest
's "Stuff We Know (And Shouldn't Tell You)" mini-section. Why you ask? Because it's no fun to be told something in print and not have anyone to talk about it with! What about you? Want to take a gander about who/what the blind items are all about this week?
Friday, February 28, 2014 11:43 AM EDT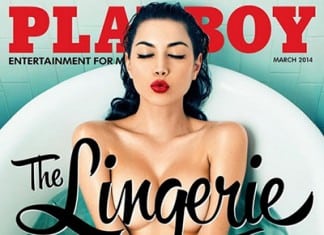 Playboy may have found popularity by publishing risqué photos of women, but as the old excuse goes, some people actually read it "for the articles." And those who picked up the March 2014 issue of the popular mag for reading purposes only were in for a lovely daytime related surprise: The publication stripped down popular primetime series made predominately for a male audience and declares they're exactly like "The Bold and the Beautiful," The Young and the Restless," "General Hospital," and "Days of our Lives" — with a manly twist.
Wednesday, February 20, 2013 1:01 PM EDT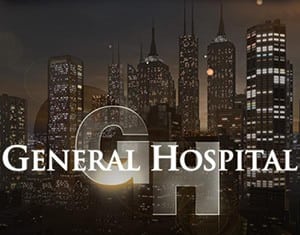 The last time People Magazine offerred a collector's edition of a soap opera was in September 2011, when the mag celebrated the life and history of the then canceled "All My Children." This time the magazine is celebrating the continued life and history of "General Hospital" with a special 50th Anniversary collector's edition that finds Luke and Laura Spencer (Anthony Geary and Genie Francis), Maxie Jones (Kirsten Storms), Sonny Corinthos and Brenda Barrett (Maurice Benard and Vanessa Marcil), Duke Lavery and Anna Devane (Ian Buchanan and Finola Highes), and Jagger Cates (Antonio Sabato Jr.) gracing the cover.