UPDATE, 4:40 PM ET: Ian Buchanan is in fact portraying Duke Lavery. In an interview report with TV Guide's Michael Logan, Valentini says, "We will eventually find out that the Duke Lavery we saw die all those many years ago was an impostor. This is the real Duke." So yes, we're in for one of those storylines, folks.
"In the interim, Luke and Anna will find themselves in a new place with their romance and they will be very surprised by the intensity of it," said Valentini to Logan. "Anna will, of course, be shocked and conflicted, she'll run the whole gamut of emotions when she finally comes face-to-face with Duke. She's going to want a lot of answers and Duke is really going to have to prove himself."
Buchanan will not be seen on the show again for at least another next five weeks, according to TV Guide.
PREVIOUS, 4:22 PM ET: After promising that today's episode of "General Hospital" was "not to be missed" as the series has "been keeping a huge surprise under wraps," executive producer Frank Valentini got some good news today as the big reveal began trending worldwide (see images below) just a short time ago.
While live tweeting along with thousands of others, fans of the daytime drama series learned that actor Ian Buchanan had returned to the ABC soap after a 23-year absence. Of course, Soap Opera Network broke the story on Thursday, August 23.
When we last saw Buchanan on the drama series, it was 1989. His character, Duke Lavery, the love of Anna Devane's (Finola Hughes) life faked his death and entered the witness protection program only to return to the series with a new face as portrayed by actor Greg Beecroft within the same year. The character was killed off in 1990.
A "General Hospital" representative was unavailable for comment at press time. It is currently unclear as to whether Buchanan is in fact portraying a once again alive Duke Lavery. If he is, does that mean Duke faked his death again? If not, who really died? The Tale of Two Duke's indeed!
Buchanan had just completed his run on NBC's "Days of our Lives" on Wednesday, August 22 as Ian McAllister, although the series films three months ahead of airdate, which enabled "GH" to snap the actor up quickly for this "secretive" plot twist.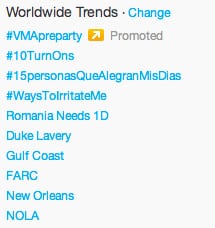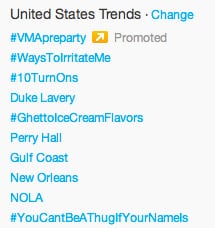 Shortly after Soap Opera Network reported on Friday, August 24 that Sean Kanan was headed back to CBS' "The Bold and the Beautiful" as Deacon Sharpe, the actor himself tweeted "I never said I'm coming back guys. Let's not stoke the fire of the rumor mill." While the tweet seemed to contradict our reporting, Soap Opera Network has re-confirmed with the show and Kanan's management team who assure us that "Yes…he is coming back." So what happened? It looks like Kanan was not aware that the show was confirming his return to the press, which resulted in some confusion.
As previously reported, a first airdate for Kanan has not been set, but the actor is scheduled to appear on the drama series once more sometime in September. He is currently only scheduled to appear in a couple of episodes, however.
Soap Opera Digest grants Daytime Confidential's Jamey Giddens his wish. On Wednesday, August 15, Giddens had posted a Wishful Casting report shortly after word broke that Kevin Schmidt was out as Noah Newman on CBS'" The Young and the Restless." The writer figured that Nickelodeon's "Hollywood Heights" actor Robert Adamson (Phil Sanders) would fit the role perfectly. Today the magazine reported on its Facebook page that Adamson is now heading to Genoa City!
According to Digest, Adamson begins taping at "Y&R" on Tuesday, September 4. His first airdate is scheduled for Monday, October 1.
Jill Farren Phelps and Josh Griffith, the newly installed executive producer and head writer, respectively, at "Y&R" also served in the same capacities at "Heights."
No word on whether Adamson has been offered a contract. Schmidt had portrayed Noah while on recurring status.
Florencia Lozano will once again be reprising her role of Téa Delgado on ABC's "General Hospital," only this time she'll be popping up in Llanview.
Soap Opera Network has learned that while Lozano is back for an unknown number of episodes, the actress will once again appear on the drama series after an unexpected visitor pays her character a visit on the Friday, September 7 episode.
Lozano's return is said to coincide with a major cliffhanger the soap has planned that will help entice viewers to tune in for the Monday, September 10 episode, which is when the soap kicks things off in its new timeslot – a slot that was previously held by "One Life to Live" up until it aired its final episode nearly nine months ago to the day.
"General Hospital" moves to 2:00 PM ET/1:00 PM PT/CT beginning Monday, September 10, on ABC. The show will not experience a timeslot shift on SOAPnet.
UPDATE, 2:54 PM ET: Sources tell Soap Opera Network that Kanan is currently only scheduled to appear for a couple of episodes.
PREVIOUS, 1:55 PM ET: Soap Opera Network can confirm that CBS' "The Bold and the Beautiful" is about to get a little more Sharpe, Deacon Sharpe that is.
While a first airdate has not been revealed, a "B&B" rep tells Soap Opera Network that fans can expect to see Sean Kanan, who portrays Deacon, back onscreen sometime in September.
In July, Kanan married long time girlfriend Michele Vega in Italy in front of what we're told included family and a few close friends. "They were married in Monte di Procida, Naples, Italy.  The ceremony and reception dinner took place at the hotel where they stayed called Al Chiar di Luna which is owned by good friends of Sean and Michele, The Mazzella Family," Kanan's rep told Soap Opera Network earlier this month.
Kanan returned to "B&B" earlier this year for the first time in seven years. The character had previously been seen on "The Young and the Restless" off-and-on since 2009.
"I want to stay," said Christel Khalil in an interview with MSN TV. "I heard a rumor someone said I was deciding to leave, but it's not really working that way. There's something I want that they don't want to give to me. It hurts. I thought I would be worth what I thought I was worth to them, but I guess I'm not."
On Wednesday, August 22, it was announced that Khalil would be departing "The Young and the Restless" after portraying the role of Lily Winters Ashby off-and-on for the past decade. Her website confirmed her ouster when it said, "Rumors can be such an ugly thing so here is the answer floating about the internet. Christel Khalil is indeed leaving 'The Young and the Restless.' It is not her decision to leave. An agreement could not be reached during contract negotiations. I have confirmed this information with the source." That source of course was Khalil herself, who added in her MSN interview, "it seems like negotiations are over."
Khalil's contract with "Y&R" is set to expire in September. Should the series and the actress part ways, the soap is prepared to recast the role immediately. On Tuesday, August 21, the soap put out a casting call for the role of "Sally Tate," who is described as a woman in her mid-20s who is "vivacious, energetic, ambitious. She's a mom balancing work and family. She's had her share of tough times, but always bounces back from even the most trying situations. Sexy, romantic, fun-loving, with a delightful sense of humor and an eternal twinkle in her eyes." The role, now known to be that of Lily Winters Ashby, comes with a contract attached.
A CBS spokesperson has previously stated that the show "does not comment on contracts, rumors or storyline information."
The Huffington Post is reporting that Lisa Rinna is departing NBC's "Days of our Lives" nearly nine months after returning to the set of the daytime drama series in the role of Billie Reed, which she originated back in 1992.
"She's leaving so she can do all of the 500 other things she loves to do. [She's working on] her Belle Gray line for QVC, she's writing another diet and fitness book, plus she's developing a vitamin supplement line and lingerie line," an anonymous friend of Rinna's told the Post. "She's also in talks to do a panel-type talk show."
Rinna began filming again at "DAYS" in December, but didn't hit the air until early March as the series currently films three months ahead of airdate. In announcing Rinna's return last October, the Post said, "Lisa is doing a James Franco," referencing Franco's guest role on "General Hospital." "There is something full circle about bringing her back to the role that made her famous and now harnessing her celebrity to secure the future of the show." Unfortunately for Rinna, her return left her with not much to do as her character was given very little material to work with, especially as evidenced by the recent DAYSaster that took place before the Olympic break.
A "Days of our Lives" representative was unavilable for comment at press time.
Soap Opera Digest is reporting that Marshall Hilliard will appear for eight episodes as a new officer at the Port Charles Police Department. "I call him Officer Marshall," the actor joked to Digest.
"I've shot eight episodes so far and I'm working with Michael Easton [John McBain]," Hilliard said. "And let me tell you, they run a great production over there. Frank [Valentini, executive producer] is so artistic."
Last seen in 2011 as Dylan on NBC's "Days of our Lives," Hilliard is probably best known as Hart Jessup #4 on CBS' "Guiding Light" from 1995-1996. He was soon replaced by actor Frank Grillo, who held the role until 1999. Hilliard appeared in a 2010 episode of TNT's "Hawthorne." His first airdate on "GH" is scheduled for Thursday, August 30.
Michael Damian just announced on Twitter that he's returning to CBS' "The Young and the Restless'" next month for the soaps 10,000th episode, which is scheduled to air on Thursday, September 27. He also announced that viewers can expect to see lots more of his character, Danny Romalotti, even beyond epi 10,000.
"Yahoo! I'm back playing Danny on Y&R for the10,000 episode and lots more! Thank you so much for your amazing support! Rock On, Michael," said Damian in his tweet.
Responding to an excited fan, Damian said that it is "because of all of you writing to 'Y&R' and tweeting to bring back Danny:-)" as the reason we can expect to see him back on the show a lot more. Damian has appeared on numerous occasions over the years since departing the role full-time in 1998.
The actor promises "some really great story coming up! you guys are going to really enjoy
"
Despite Soap Opera Digest reporting on Tuesday that she was staying, TV Line is now reporting that Monday's report by CBS Soaps In Depth was correct when it said actress Susan Flannery had informed producers and writers at "The Bold and the Beautiful" that she planned to leave the series at the end of her contract. To compensate, Flannery agreed to sign a short-term deal that would allow her to wrap up Stephanie Forrester's 25-year storyline.