USA Network miniseries "Political Animals," which sadly did not move on to become a regularly scheduled primetime series as hoped, has instead become a cult classic and is now a multi-Primetime Emmy award nominee!
The political dramatic soap that followed Sigourney Weaver as Elaine Barrish, the former First Lady and Governor of Illinois, and current Secretary of State, who by the conclusion of the mini is once again seeking to become the first female President of the United States, was nominated in the category of Outstanding Miniseries or Movie. Weaver was nominated in the category of Outstanding Lead Actress in a Miniseries or Movie, while co-star and onscreen mother, Ellen Burstyn (Margaret Barrish Worthington), was nominated in the Outstanding Supporting Actress in a Miniseries or Movie category.
The Writers Guild of America have announced the nominations for the 2013 Writers Guild Awards.  In the Daytime Drama category, "Days Of Our Lives," "One Life To Live," and "The Young and The Restless" were nominated.  Winners will be determined on February 17, 2013.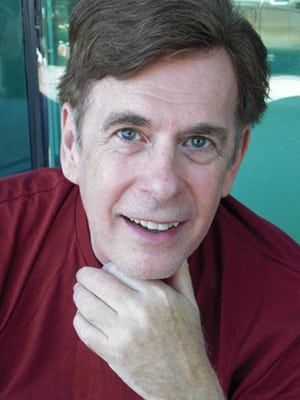 "I think it is a very good possibility! In fact, I think there is a good probability!" said newly appointed Senior Executive Director of "The 40th Annual Daytime Emmy Awards," David Michaels, in an interview with Michael Fairman, when asked about the possibility of the awards ceremony possibly being telecast on television next year. "Malachy Wienges [Chairman, National Association of Television Arts & Sceinces] is working very hard on that as we speak.  That is one of the things that is key … to always keep the Daytime Emmys on the air.  It is what a lot of people look forward to all yearlong, which is that telecast.  I never want to see it go off the air!"
In related news, per a report by Variety back in June, Wienges and NATAS are currently in discussion on ways to combine key elements of the Daytime Emmys, Sports Emmys and News & Documentary Emmys into a new, televised awards event that would "draw upon the added star power that the news and sports events provide." The site states a new awards program wouldn't come about for another three or four years. "Those shows are powerhoused with a lot of talent," said Wienges on the talent appearing at the Sports and News & Documentary telecasts.
As for the possibility of getting the Daytime Emmy broadcast on the air, Wienges said, "We are wide open. We have two networks that are interested, alphabet networks, and we have three production companies interested, and Turner's interested. … I've already engaged an attorney in Hollywood who's done probably dozens of these for different venues."
Considering it is an anniversary year for the Emmys, it would be a crying shame if no broadcast network, particularly ABC or CBS, decided to air the program. Let's just hope that the next couple of months brings about hope for a brighter future for the telecast.
Despite only four soaps remaining on the air, ABC's canceled "One Life to Live" is still eligible in all categories relating to Drama Series (Directing, Writing, Series, Hair, Makeup, etc.) due to it airing enough episodes in 2012 based on NATAS eligibility requirements.