It's a day that almost never came, but thanks to the team at Prospect Park, "One Life to Live" is celebrating its 45th anniversary today, July 15. In honor of the sudser's big milestone, iconic actresses Erika Slezak (Victoria Lord) and Kassie DePaiva (Blair Cramer) spoke with reporters about their favorite memories, proudest moments and surprisingly awkward first days.
"All My Children's" Christina Bennett Lind (ex-Bianca Montgomery) never realized how much she could fall in love with a character until she stepped into the shoes of Erica Kane's benevolent daughter back in 2010. And though a lot has changed since those days — including the end of the sudser's run on ABC, it's move to an online network and the eventual return of Binks' previous portrayer, Eden Riegel — Lind still has a special place in her heart for the beloved character. How do we know? Well, we caught up with the actress to get her take on the new "AMC," what it's been like for her to see Riegel return to the role and to dish about the new project she can't wait for fans to hear about!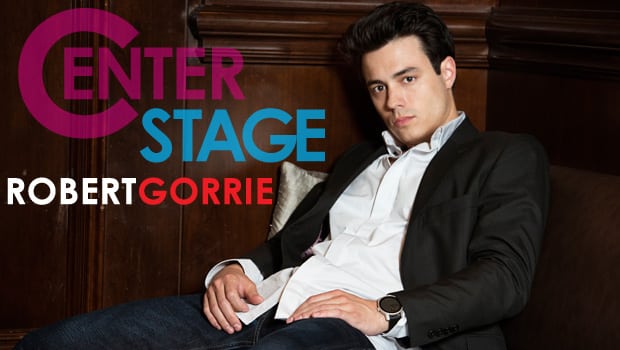 Photo Credit: King PDT/Kimatherapy.com
On Thursday, June 20, Prospect Park announced that they had come to a resolution to the dispute between it and the I.A.T.S.E. (International Alliance of Theatrical and Stage Employees) New York Production Locals 52, 161, 600, 700, 764, 798 and USA829, the union representing stage workers for the soaps, which alleged that Prospect Park had violated the labor agreement with the union. Prior to the resolution, Soap Opera Network spoke with "One Life to Live" star Robert Gorrie (Matthew Buchanan) about the early hiatus as a result of the dispute, his upcoming storyline with Amber Skye Noyes' Michelle, being a leading man on a soap opera and how his show is helping him grow.
After over two decades of playing "General Hospital's" Jason Morgan, beloved soap star Steve Burton decided to walk away from Port Charles for a break from the spotlight — only to turn around and join "The Young and the Restless" as Dylan McAvoy a few months later! Soap Opera Network caught up with the daytime vet during a special "Y&R" TVGN launch party, and he opened up about changing networks as well as fast becoming right at home in Genoa City.
Robert Scott Wilson has taken "All My Children" by storm as Opal Cortlandt's (Jill Larson) son, Pete Cortlandt. So much so, that he's fast becoming a Pine Valley tycoon even his own father, Palmer, wouldn't have messed with!
"He's such a businessman; he loves a challenge, and he loves to… just have that winning attitude," says Wilson of his alter ego's go-get-em attitude — a frame of mind that is definitely already starting to get the junior mogul into a lot of trouble. For instance, not only is he chasing after Celia (Jordan Lane Price), a girl who comes with heaps of typical soap baggage, he's also already struck a deal with the devil — David Hayward (Vincent Irizarry) — a mere few weeks after viewers saw him cruise into town! The latter of which the actor says has created quite a buzz from fans. "They take it so personal," he says with amusement, adding that it's been an insanely fun storyline to play. "It's just crazy to know all of the storylines that took place and how snaky [David] is about everything, and riding that fine line makes it really fun to play, because we're both trying to get something from each other — but at the same time, we both have our ulterior motives."
Ever wonder how a soap star can walk into the studio smiling, laughing and high on life one moment yet film a seriously emotional and gut-wrenching scene the next? Soap Opera Network caught up with the "The Young and the Restless" star Angell Conwell (Leslie Michaelson), who spilled her secrets for tackling those super juicy scenes that make us grip the edge of our sofas or bawl so much, we're practically drowning.
If you think riding along during "All My Children's" transition from network television to its new Internet home has felt a bit like a rollercoaster, you're not alone. Jill Larson (Opal Cortlandt) agrees that the past few months have been a wild ride. But it's one she's enjoyed and would do over and over again. "It's been very exciting, and I feel so fortunate to be part of something that is really pioneering in the world of broadcast," she says. "There is an excitement, there is an investment [and] there is a commitment to doing everything we can to… bring these shows back to when they were at the pinnacle of their success."
When it comes to titles, "The Young and the Restless'" Kristoff St. John (Neil Winters) is no stranger. He's been called a heartthrob, an Emmy nominee, an Emmy winner, and even the "Denzel of Daytime." The latter of which actually makes the New York native kind of blush! "That's just a moniker for having staying power and lasting power in this medium," he says with modesty of the Denzel Washington comparison. "I'm one of the longest running African American males on daytime, so I think that statement is more in honor of that."
"The Young and the Restless'" Eric Braeden has played Victor Newman for an outstanding 33 years, and one thing he has noticed in those three decades of hard work is that there actually is a magic formula to thank for his success and the success of the long-running sudser: Simply staying real.
"Days of our Lives'" Arianne Zucker may have received a nomination for Outstanding Supporting Actress in this year's Daytime Entertainment Emmy Awards race, but she's not taking all of the credit. "I'm so proud of all of us," she says of her nomination as well as the show's 17 other Emmy nods. "We're an ensemble cast and crew. There's no "I" in this team. I had Shawn Christian [Daniel Jonas] and Missy [Reeves, Jennifer Horton], almost everybody in my scenes, so I didn't do it alone. So that's what's pretty cool. Everybody helped lift me up."