It's been exactly one year since Argentinian actor Ignacio Serricchio first aired as "The Young and the Restless'" Alejandro "Alex" Chavez, and there are a few things fans of the show have learned about the actor in that year: He's incredibly talented, he's incredibly sexy, and he's incredibly kind. But when Soap Opera Network recently caught up with him at one of his stand-up comedy performances (yes, he does stand-up comedy), we learned that he's much more talented, sexy and kind than anyone even imagines. And we've got the quotes to prove it!

Poor Abigail has been living the single life since the Chad/Cameron debacles on "Days of our Lives," but her portrayer, Kate Mansi, says that won't last for long! In fact, during a recent interview with Soap Opera Network, the gracious actress revealed a few details regarding her alter ego's future love life as well as some insight into what makes Abigail tick. Read on to find out what's in store!
Romance is a hot ticket on soaps; without it, characters rarely see much light of day. But despite that conundrum, Mansi is happy that her alter ego has been functioning on her own as of late. "I like what they're writing right now; she's just getting comfortable with her independence and being single again, which is totally natural," she explains.
Deep down in the basement of NBC's The Burbank Studios in Los Angeles, beneath the busy and hectic world of "Days of our Lives'" Salem, lies a cozy dressing room that offers a warm and comfortable respite from cameras, producers, directors, publicists, wardrobe and all of the other distractions of a daytime television set. The lighting is low, candles flicker, and there's a plush, body-hugging beanbag that just begs any visitor to sit back, sink in and possibly take one of the best naps of all time. We at Soap Opera Network could have fallen into the beckoning trap, but the dressing room's owner, Shawn Christian (Daniel Jonas), was way too excited to discuss his current storyline and his new television project, "Addicts Anonymous," to allow any snoozing to happen. And as soon as the passionate actor launched into conversation, there was no desire for napping on our part, either! Read on for the exciting details Christian shared. But be warned: You'll be on the edge of your seats (or, if you're lucky, your beanbags).
It's incontrovertible that "Days of our Lives" James Scott (EJ DiMera) is drop dead gorgeous. He has an impressive 6-foot-something stature, model good looks, a smooth British accent, perfectly polished style and… scrapes all over his hands. (Record scratch.) Yes, when the English native recently sat down with Soap Opera Network for an exclusive interview, he had numerous red scratches marring his otherwise perfect digits. And suddenly, he was all the sexier. Especially when he quipped of the wounds: "Oh, I did a love scene with Alison [Sweeney, Sami] yesterday."
Dying to know what's going to happen between "All My Children's" Brooke (Julia Barr), Adam (David Canary) and Dimitri (Michael Nader)? Well wait no more, because the-soon-to-be (or not-to-be) onscreen Mrs. Chandler has revealed what's in store for the savvy journalist's future with the two men and more!
Longtime "All My Children" fans couldn't believe it when news broke that Michael Nader would be bringing his popular alter ego, Dimitri Marick, back to the show. And even though it's been over a month since his June 12 onscreen debut, it's still a little bit hard to believe that he's really back in Pine Valley — even for the actor himself! And it turns out, it was a return that nearly didn't happen.
"I got a call from my daughter, who said, 'Dad, I just got an email from someone named Ginger in regards to 'All My Children.' She wants to talk to you," says the actor about how he and executive producer Ginger Smith got in contact. "And lo and behold, [Ginger] said, 'I'd been trying to find you for three weeks, and I just told the writers that mostly likely I'm going to have to pull off of writing for you, because we couldn't find you. You've been well hidden, Mr. Michael.'"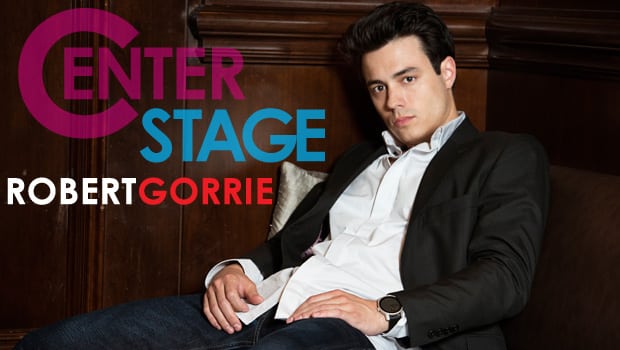 Photo Credit: King PDT/Kimatherapy.com
On Thursday, June 20, Prospect Park announced that they had come to a resolution to the dispute between it and the I.A.T.S.E. (International Alliance of Theatrical and Stage Employees) New York Production Locals 52, 161, 600, 700, 764, 798 and USA829, the union representing stage workers for the soaps, which alleged that Prospect Park had violated the labor agreement with the union. Prior to the resolution, Soap Opera Network spoke with "One Life to Live" star Robert Gorrie (Matthew Buchanan) about the early hiatus as a result of the dispute, his upcoming storyline with Amber Skye Noyes' Michelle, being a leading man on a soap opera and how his show is helping him grow.
After over two decades of playing "General Hospital's" Jason Morgan, beloved soap star Steve Burton decided to walk away from Port Charles for a break from the spotlight — only to turn around and join "The Young and the Restless" as Dylan McAvoy a few months later! Soap Opera Network caught up with the daytime vet during a special "Y&R" TVGN launch party, and he opened up about changing networks as well as fast becoming right at home in Genoa City.
Ever wonder how a soap star can walk into the studio smiling, laughing and high on life one moment yet film a seriously emotional and gut-wrenching scene the next? Soap Opera Network caught up with the "The Young and the Restless" star Angell Conwell (Leslie Michaelson), who spilled her secrets for tackling those super juicy scenes that make us grip the edge of our sofas or bawl so much, we're practically drowning.
If you think riding along during "All My Children's" transition from network television to its new Internet home has felt a bit like a rollercoaster, you're not alone. Jill Larson (Opal Cortlandt) agrees that the past few months have been a wild ride. But it's one she's enjoyed and would do over and over again. "It's been very exciting, and I feel so fortunate to be part of something that is really pioneering in the world of broadcast," she says. "There is an excitement, there is an investment [and] there is a commitment to doing everything we can to… bring these shows back to when they were at the pinnacle of their success."